Operation Transformation expert Dr. Ciara Kelly and leader Mary Diamond joined Ray in studio on The Ray D'Arcy Show on RTÉ Radio 1. Listen back in the video above.
52-year-old Mary has been a very relatable leader on her OT journey so far. The Mayo woman loves a good Cream Egg as much as the rest of us and had to work hard to tackle her cravings with pints of water.
That was then...Mary is over it now
Many people fear that cutting refined sugar out of their diet will lead to withdrawal symptoms but according to former-chocaholic Mary, she had no side effects and says that she no longer misses her sweet snacks.
"I haven't had any and I'm not missing it now," she said.
Getting on the wagon
According to Dr Ciara, people don't usually suffer from any withdrawal symptoms but they will have to tackle their cravings.
"When you have refined sugar and it gives you a rapid peak of glucose and then a rapid peak of insulin, it falls rapidly too and what happens is, as it's the downslope you go 'oh yes, yes I must have more sugar'.
"That's why you go 'I'll just have a square of chocolate' and you end up eating a bar of chocolate or 'I'll have one biscuit' and you have a packet of biscuits because the off switch is poor."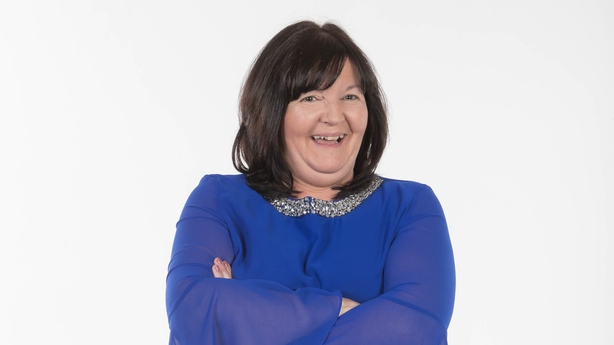 If you have a sweet tooth, you know how tricky it can be to break the sugar cycle of but Dr Ciara says the best thing is to go cold turkey.
"The best thing to do of course, is to go cold turkey really and just cut it out because you don't miss it," she explained.
Mary agreed with her OT expert as she explained that after years of trying to cut chocolate out of her diet, going cold turkey has been her greatest success as she hasn't had any cravings.
"This is the first time I've ever gone totally cold turkey, before I would always have had some little bit but this is the first time I've gone cold turkey."
Listen to the full interview on The Ray D'Arcy Show on RTÉ Radio 1 in the video above.
You can follow the OT leaders plans here.
Tune in to RTÉ One on Tuesdays and Wednesdays at 8:30pm to watch OT or catch up on RTÉ Player.