10@10 is a short and sweet fitness show presented by Gráinne Bleasdale and Micheál Ó Ciaraidh. Every morning at 10 o'clock, the duo get Ireland's children active by doing 10 minutes of fun exercises every weekday morning.
We caught up with the two to find out how they got involved and why the show is so important for Irish kids.
Introduce yourself! Who are you and how did you end up on 10@10?

Micheál: My name is Micheál Ó Ciaraidh, I'm a primary school teacher by trade and spent six lovely years teaching in St. Finian's N.S. in Finglas. Four and a half years ago I diversified and became a full-time television presenter (long story!).
I spent four years as studio anchor of Cúla4 which is the young people's zone in TG4. I now work mainly through the Irish language with TG4 presenting and producing content for their online platforms. I also work with my manager Julian Benson (Dancing with the Stars judge) in online content creation and TV shows; I'm a radio presenter with Galway-based Irish language station Raidió na dTreabh and finally I do lots of PR and MC'ing work which I love.

I got the call from Operation Transformation about a year and a half ago. I was already a fan of the show so it didn't take me long to say yes.
Originally the intention was for one video to be made and shared online. And then it grew into this powerhouse where nearly every school in the country got involved. It was really fantastic to watch the evolution of the format.
And of course this year we've gotten our own series especially for the 10@10. It's all a credit to the excellent production team at Visual Independent, and to all the teachers nationwide who have believed in and invested in the programme. #GoTeam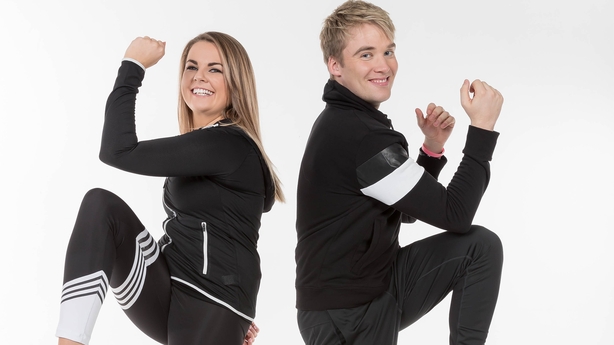 Gráinne: I'm Gráinne Bleasdale, 27-years-old from Connemara, Galway. I always had a passion for acting and the performing arts, but it all kicked off for me when I was 15 and landed a main role in TG4's IFTA winning Aifric.
Since then, I've done a lot presenting, acting and puppeteering for RTÉ and TG4, such as Dig In Diner, Mr. Mender & The Chummyjiggers, FleadhTV, Déan É and Saol Faoi Shráid.
I was thrilled to get a chance to be involved in Operation Transformation's 10@10, as I'm a huge fan of the show, having worked on it as a production assistant years ago, and keeping fit has always been a hugely important aspect of my life.
What's your favourite thing about the 10@10 programme? And how did you find filming it with Grainne?

M: Myself and Gráinne fight like cats and dogs and to be honest filming with her was a nightmare. I jest!
I've known Gráinne for years, way back from when I started working in Connemara and TG4. Gráinne is a local and she's one of these people who can do everything. Not kidding. You should see her CV. She can do EVERYTHING. We also played in a band together for years and played Electric Picnic and Body & Soul the last two years.

Working with her on the 10@10 is actually great because when she demonstrates each move for me to copy, I genuinely am learning from her there and then - and I don't always get it right. I think that's probably why we work well.
Gráinne is the pro and I'm her sidekick trying to keep up. But it's good I think because it shows our young viewers that we're only after an effort, not perfection.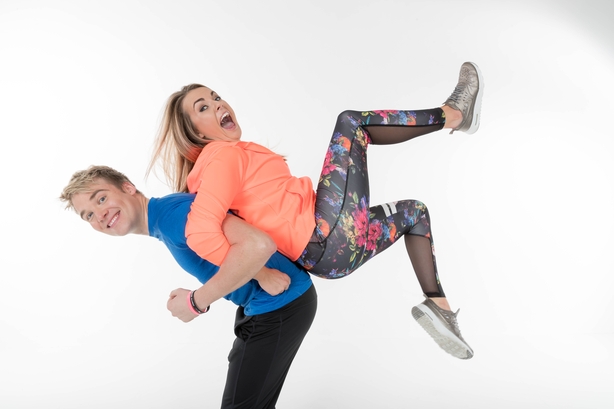 G: My favourite part of the 10@10 is that it's fun! It shows that exercise shouldn't be a chore and that there are ways to keep active without it being boring or tedious.
My personal favourites are when we incorporate stretching and yoga-like movements into the workouts. It's great for both the body and the mind.
Myself and Micheál have done a lot of work together and it was great fun co-presenting with one of my best pals!
Q3. Why do you think it's important to get kids up and moving? What are the benefits of 10@10?

I have a fairly low attention span myself and struggle with desk work and office work. I taught energetic children for years so I know the difference some movement/air can make to a classroom and to a person.
Not only that, but these days especially it can be really hard to motivate children to get up and out of their chairs.
There are way too many stimuli around them particularly in terms of technology. It's easier than ever before to literally lie on the couch for the day.
The 10@10 works because it's stage by stage / attainable and most importantly – a bit of fun!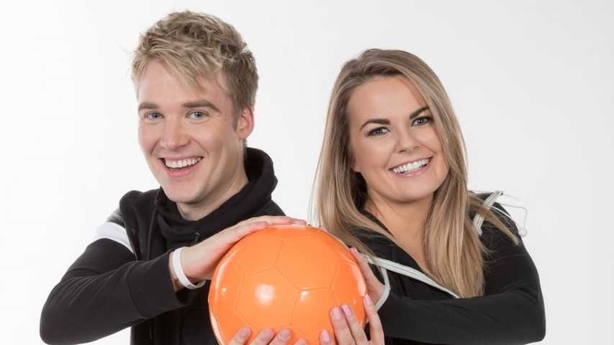 G: I think it's so important for kids to get up and moving, especially when they're at school, as they spend most of their time there! Not only is exercise good for your body, it improves your mood too. It releases endorphins that make you happier and helps you focus on your schoolwork.
We're also really proud to have all of the episodes as Gaeilge, so that schools in the Gaeltacht, Gaelscoileanna, and schools that want to improve their Gaeilge can avail of this convenient resource.
The 10@10 can be done anywhere at any time, in the classroom or at home and it suits every type of person - even grown-ups can join in too!
As well as being broadcast on RTÉ Junior, 10@10 is available to download online making them a valuable classroom resource for teachers.