Tiny humans get stressed out too, you know. Listen to our podcast with our yoga guru Aine Kerrigan as she discusses the importance of yoga for children above and read about the benefits of yoga below.
We sometimes forget this as we get through the day, running from A to B. From bed to breakfast to crèche to school runs to work to (insert extra-curricular activity here) to home to homework to dinner to the bath to bed and then we wake up and do it all over again.
Our focus is not on the here and now but on where we need to be next and how long it will take us to get there which, often results in us rushing our children who are happily meandering through their Cheerios. As we plough through each day on auto-pilot, we can forget that we have a little person or people in tow, taking it all in.
The stress, the rushing, the worrying, the excess energy and, just like their spongey brains are soaking up all of the new information they are learning in school, so too are they learning from our example of how to get through life. Rush from point to point. Eat quickly. Load your day with activity and then crash before waking up and doing it all over. The reality is that this is life for most of us today. It just is.  There's nothing wrong with it.
What we may fail to overlook, however, is that this is also the reality for our children. They're coming along for the ride. They have no choice and, if we're only beginning to figure out how to deal with this stress, anxiety and burn out, how can we expect our children to know how to centre, focus, step back? They're just figuring out their maths tables right now.
 As adults, we are seeing a general shift in awareness of the importance of mindfulness and practices such as yoga and meditation.  Please do not overlook the importance of these practices for your children too.  Here's how yoga can make a difference to your child.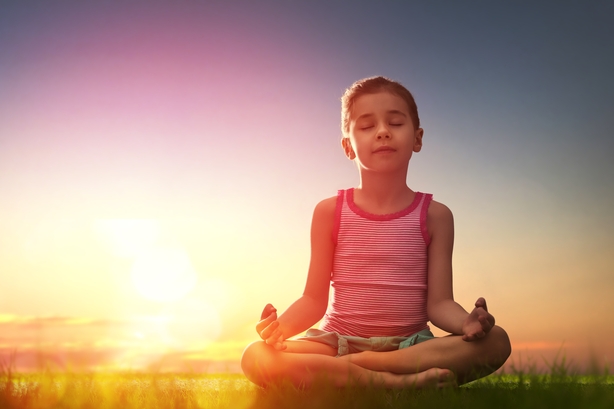 There is no competition…
From an early age, children can begin to feel pressure to perform academically, formalise friendships and interact more socially. Add in extra-curricular activities such as competitive sports or graded music lessons and the list of demands increases.
Yoga offers the opportunity for children to develop skills in a relaxed, non-competitive environment. Children can let go in yoga knowing that they are not being compared to each other, they're not striving for grades, to be a part of the 'in' crowd, to win the race and there is no need to get the perfect pose.
A real confidence booster…
As boys and girls grow and change and respond to the pressures of social media and the likes, they can become overly self-critical and begin to lose confidence in themselves. Yoga for Kids offers a nourishing space where children can play and have fun while developing physically.
Yoga also provides the children with the tools to cope with moments of stress or anxiety while helping them to become more 'in-tune- with their bodies.  A key aspect to improving their self-confidence.
Improved body awareness…
As children grow so quickly and their bodies change rapidly, yoga can teach them a sense of body awareness.  Coming in and out of poses, they are taught to be mindful and respectful of what feels good and what doesn't and not to push past this or force the effort.
Coming from sitting all day in a class room, the children can come to yoga and, as they relax into the movement they are unknowingly building strength and developing their sense of coordination, flexibility, and balance with improved focus and concentration.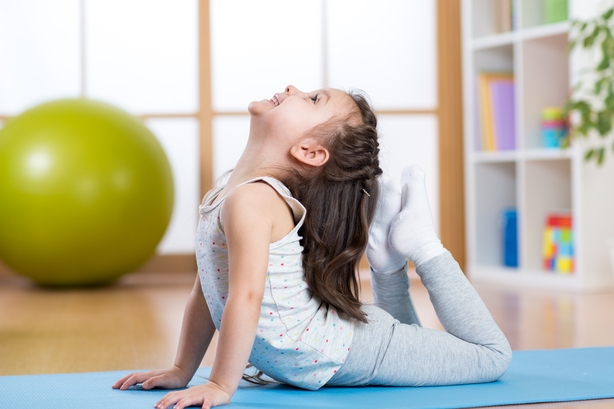 Inspires play and creativity…
When did life get so serious for these little people?  Schedules, homework, sports practice or music lessons to name but a few of the added pressures on children today.  Yoga brings back a sense of play and improved sociability to the life of a child. 
Most kid's yoga classes balance between structure and spontaneity with a combination of storytelling, songs, games partner work and poses in a multi-sensory environment. The teacher may use props or costumes to inject some fun into the class and will encourage the children's suggestions so that they get to listen to themselves and each other and express themselves creatively.  
Freedom of expression…
A kids yoga class offers a safe space for children to express their emotions and also to be creative without fear of judgment.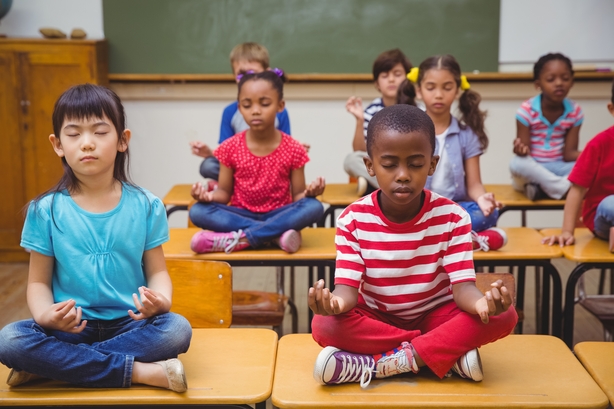 Increased focus and concentration…
Kids yoga nurtures improved focus and concentration through mindfulness, meditation and breathing exercises made fun. Children become more respectful to each other and their peers and so the benefits are not only physical. Mentally, the practice is grounding and calming also - all reasons why more and more schools are introducing yoga to the curriculum.
Enhances relationships…
The interaction that occurs during a kids yoga class is so special to observe as you see the children become aware of each other, help each other and work together. Kids yoga encourages compassion, generosity, and respect along with cooperation and teamwork. The teacher may weave a theme throughout the class which helps expand awareness of the environment in which they live in and shares with animals and nature.
Some classes encourage the adults to take part also.  It can be a way of connecting with your child or children in a different way whilst also connecting with your own inner child. The adult family members can bring what they have learned from the mat and practice at home too.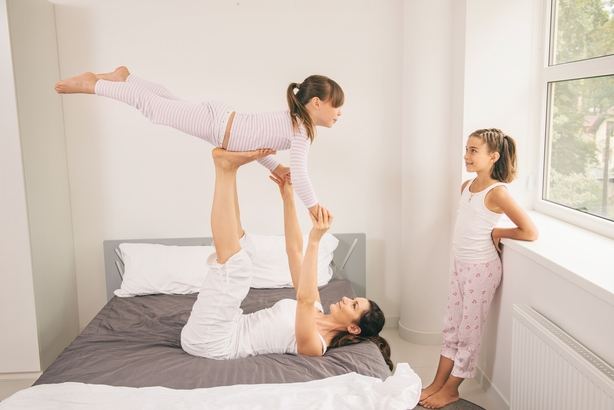 Encourages self-care and relaxation…
How many of us really regularly dedicate time to recharge the batteries? I mean, really, regularly. Self-care, relaxation and mindful moments are essential for a balanced, healthy lifestyle. This is relevant for children as well as adults. 
Yoga for kids teaches children self-care and relaxation techniques to help them to deal with little challenges that may arise in their lives. By learning how the breath can be used as a calming tool during stressful and anxious moments, children learn how to cope in difficult times from an early age. 
Yoga offers the next generation opportunities and tools that we may not have had in our youth. A focus on mindfulness and positivity paves the way for a generation with a brighter future. The classes are generally a combination of music, dance, games, interaction, and partner-work depending on the age groups.
If you are thinking about enrolling your child in a yoga class, why not test the waters with a Kids Yoga Summer Camp? A perfect opportunity to see if it is something they will like and to experience the benefits yoga can bring while also providing a fun activity to keep the kiddies occupied during the school holidays. There are plenty of camps on offer throughout Ireland with a list of some of these below.  Click on each link for more details.
EAST
Dublin / Kildare
Óga Yoga (Knocklyon, Glasnevin, Monkstown, Ranelagh)
The Elbow Room (Stoneybatter)
Yo Yo Yoga Summer Camps and Storytellings (Dun Laoghaire, Celbridge, Maynooth, Leixlip and other locations
Donabate Summer Camp (Donabate)
Communitywell Donabate (Donabate)
Hot Yoga Dublin (Malahide)
Healing Yoga (Cabinteely)
Moontour (Dun Laoghaire)
Wicklow
Arc healing / Global Soul (Arklow)
Louth
Dundalk Yoga Collective (Dundalk)
Navan
Marion Gilsenan (Swinnerton Lodge Retreat Centre) (Blackcastle)
WEST
Galway
Round Robin Camp
Sara Falvey – Yoga and Art
Clare
Pure Camping (Querrin)
Yoga with Rosie (Clarecastle)
SOUTH
Cork
Yoga and Art (Blarney)
Inner Light Yoga (Douglas)
Children are also welcome along with their families to West Cork Yoga Festival in Ballydehob from August 4th-6th.