There is definitely a festive feel in the air or is that just the cold spell.
Santa is arriving in towns and cities all over Ireland to help turn on the Christmas lights and remind children to be extra good during December.
There are lots of other events on too including local pantos, live music, Chrismas markets as well as discos, crafts, games, movies and books!
You can find lots more fun days out around Ireland on YourDaysOut.ie.
1. Games Expo Ireland
Gaming is now firmly rooted in modern culture and is becoming more important every day. The GXI event in the RDS this weekend provides an opportunity meet with actors from your favourite games, community leaders, industry insiders, and some of your favourite YouTubers. There will be a Nintendo Zone and MineVention will be running build battles and costume contests.
2. Cork Chocolate Festival & Baking World
The Cork Chocolate Festival & Baking World will take place at the Cork International Hotel this weekend.
A variety of events will be featured including the main exhibition area with chocolatiers from all over Ireland displaying and selling the best of chocolate with chocolate workshops, talks and cookery demonstrations from amazing chefs, bakers and chocolatiers.
Children under 12 are free and there is a kids zone on both days including a screening of Willy Wonka and the Chocolate Factory.
3. National Concert Hall
Terry Davies conducts René Aubry's inspired score for the much-loved children's classics The Gruffalo and The Gruffalo's Child, based on the books by Julia Donaldson and Axel Scheffler. This live music, played by the RTÉ Concert Orchestra will accompany screenings of these two films.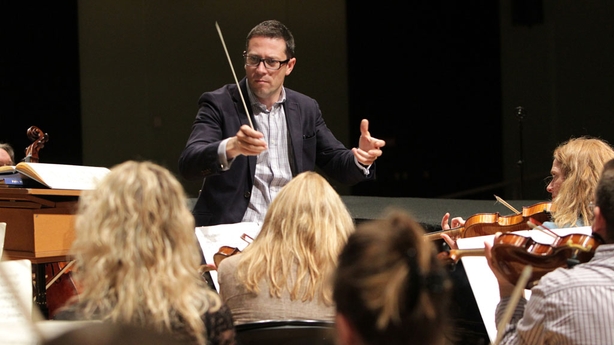 4. dlr LexIcon
The beautiful dlr Lexicon in Dun Laoighaire will host a fun workshop on Saturday at 10am for 3 to 4-year-olds. It's based on Volcano Island which was written by children from Mounttown Community Childcare Facility and illustrated by artist Helen Barry.
Helen will give a guided story-tour of Volcano Island, followed by an interactive movement workshop with 'Spine'. The event is free but conditions apply.
5. Smithfield Lights
Families can enjoy a wide range of children's festive entertainment including face painting, workshops, a vintage carousel and an outdoor screening of the classic Christmas movie The Snowman along with market stalls with a range of delicious foods, arts and crafts.
The event starts at 3 pm on Sunday afternoon with the main tree lighting event scheduled for 7 pm.
6. Jonathan Swift Festival
Celebrate the life and work of one of Ireland's most visionary authors on his 350th birthday with a series of different events including live music, walking tours, talks and a special event in Saint Patrick's Cathedral on 30th November with a celebration of Swift, through song, poetry and prose with proceeds supporting the work of Saint Patrick's Cathedral, First Fortnight and St Patrick's Mental Health Services.
7. Puss in Boots: The Original Tail
Forget everything you think you know about Puss In Boots and prepare to enjoy the real story of The Original Tail Of Puss In Boots. Can our heroes thwart the threat of the evil giant, his debt collectors? Will Colin win the girl, free the kingdom and live happily ever after?
With gorgeous costumes, stunning sets, delightful dance and magnificent music, The Butt Drama Circle Christmas Panto promises to once again be a Christmas delight for all the family. Various matinées and evening shows from 24th Nov to 8th Dec.
8. Christmas at Farmleigh
Experience Christmas magic throughout December with puppet shows, festive music, Christmas stories, horse and carriage rides and the popular food and craft market.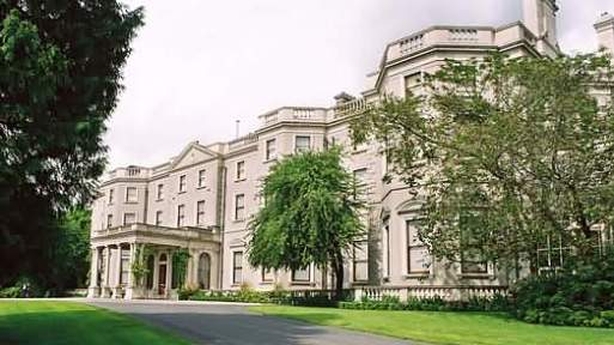 9. The Three Musketeers
This swash-buckling story mashes up pop culture with well-loved Panto traditions and is sure to have you dancing in the aisles!
From the moment you arrive, you will be immersed in Musketeer madness - we will need you to point young D'Artagnan in the right direction - and that's before you even take your seat! Running from 24th Nov - 9th Dec in the Moat Theatre, Kildare.
10. ArtTrap on Sundays
Looking for a little creative inspiration this winter?
Add some hands-on art to your must-do list this season with artists Sinead O'Hanlon and Ana Faye. ArtTrap on Sundays is a perfect space for children to innovate, explore and experiment, using art and craft making processes. Hosted by The Model in Sligo on Sundays until 10th December for €15.
11. Foyle Film Festival
The 30th festival continues until Sunday with a showing of My Left Foot with an introduction from Director Jim Sheridan on Friday evening and the Northern Ireland Premiere of The Man Who Invented Christmas, the story of how Charles Dickens created Ebenezer Scrooge (Christopher Plummer), Tiny Tim and other classic characters from A Christmas Carol.
On Saturday morning there is a special kids event, namely Santa & Short. Enjoy a short film, popcorn and a visit with Santa Claus himself!
12. National Gallery of Ireland
The Gallery Shop is pleased to welcome aeronautical engineer and author Dr. Norah Pattern on Saturday at 11am. Norah has developed Planet Zebunar: Galactic adventure for the next generation, a new science kit for children, with an interactive storybook, 3D comic and app.Containing both audio and video content, this is the perfect combination to spark the imagination of the next generation.
13: Santa in Ireland
Christmas lights are being turned on in towns and cities all over the country. The events are usually accompanied by very special guests including Santa Clause.
This weekend the lights will be turned on in Mullingar on Friday at 5pm, Letterkenny on Friday at 6pm, Killarney on Saturday at 6pm, Smithfield on Sunday from 3pm & Ballinasloe on Sunday from 5pm-7pm.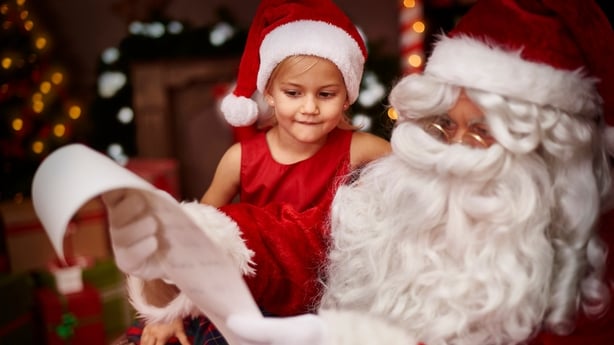 Three things to do next week:
1. Home Alone
The Lighthouse Cinema in Smithfield will be showing the festive classic Home Alone over the Christmas season. The first screening is on Sunday 3rd at 12:45.
2. Limerick Racecourse
On Friday, 1st of December, Limerick Racecourse will host an afternoon of national hunt races and pre-Christmas celebrations! The racing action gets underway from 12:45
.3. The Moving Crib
The Moving Crib has been a feature of Christmas in Dublin for over sixty years. On December 3rd the wonderful Bray Gospel Choir will be performing throughout the day.