The Duchess Of Cambridge attended this year's Place2Be School Leaders Forum at UBS London yesterday where she met pupils from The Bridge Academy.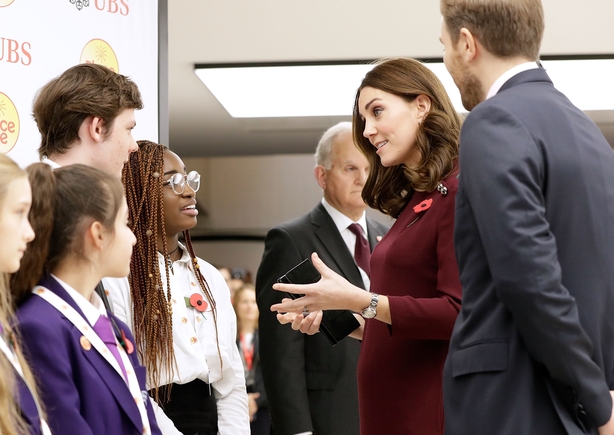 Wearing a plum Eloise tunic dress by Goat, Kate addressed the forum by discussing her experience as a mother. She insisted that parents have an important role to play as a support system for teachers and children.
"As a mother, just getting used to leaving my own child at the school gates, it is clear to me that it takes a whole community to help raise a child. Whether we are school leavers, teachers, support staff or parents we are all in this together."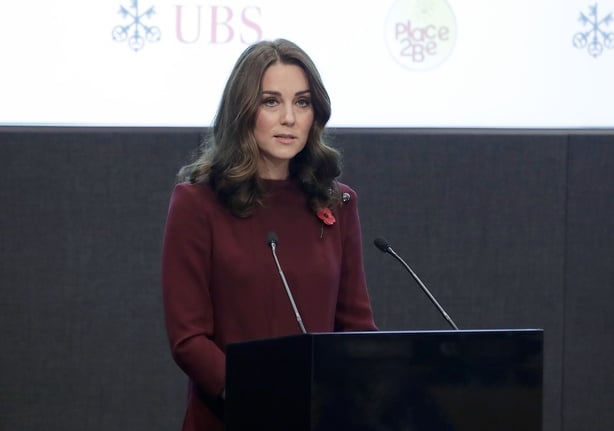 Kate has been a Patron of Place2Be for a number of years; their work as the National Children's mental health charity focuses on providing emotional and therapeutic services in primary and secondary schools.
While speaking at the event, Kate discussed the importance of providing easy access to information and practical tools to teachers, parents and children alike.
"Schools and teachers are at the heart of this support, and have a crucial role to play. You know your pupils.
"You know their circumstances. You can spot when a family's having a tough time. You occupy a special position because you can identify issues and take action when it's most needed."
Kate has previously been too ill to bring her son, George, to school as she has been suffering from severe morning sickness.