Morning sickness has made the headlines again recently as Kate Middleton announced that she is pregnant with her third child. The Duchess suffered from severe morning sickness (Hyperemesis) throughout her first two pregnancies and unfortunately, this one is no different.
In this episode of Rearing to Go, Taragh separates the myths from the cures as she talks to midwife Deirdre Munro and broadcaster Brenda Donoghue. Watch the full episode of Rearing to Go above.
Things To Know About Morning Sickness:
Nausea and vomiting in pregnancy (NVP) is not pleasant but is a normal part of pregnancy. It does not put your baby at any increased risk. Although it is commonly called morning sickness, NVP can occur at any time of the day.
The common symptoms are nausea, vomiting, and tiredness. About half of all pregnant women experience nausea and vomiting, and around 3 in 10 women experience nausea without vomiting.
The symptoms usually start to get better after the first three months of pregnancy – just when most people start to tell people they are pregnant! But some woman can experience pregnancy sickness for longer – about 1 woman in 10 continues to feel sick after week 20 of their pregnancy.
Pregnancy sickness can have a significant, adverse effect on an expectant Mum's daily activities and quality of life. A change in diet and plenty of rest can help relieve the symptoms. Support from family and friends can also make the experience more manageable.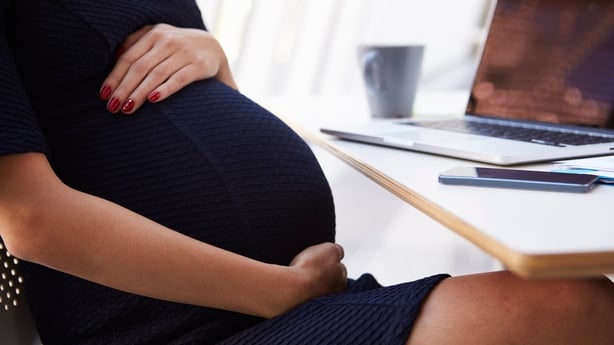 When To Seek Help:
Sometimes, symptoms of nausea and vomiting can be caused by a more serious, underlying health condition such as urinary tract infection, appendicitis, pancreatic or Hyperemesis (extreme pregnancy sickness).
Please contact your doctor or midwife immediately if you have any worries or concerns.
For more information from the HSE on pregnancy sickness, click here. Here's information on Hyperemesis from Hyperemesis Ireland, click here.