Twenty-seven-year-old Nadia Forde is an Irish model, singer and actress who is set to appear on the silver screen in the new crime drama, Once Upon A Time In London.
Best known for her appearances on RTÉ 2's Republic of Telly and her own show Nadia Goes to Hollywood, the actress rose to an international level of fame when she took part in I'm a Celebrity Get Me Out of Here! in 2014.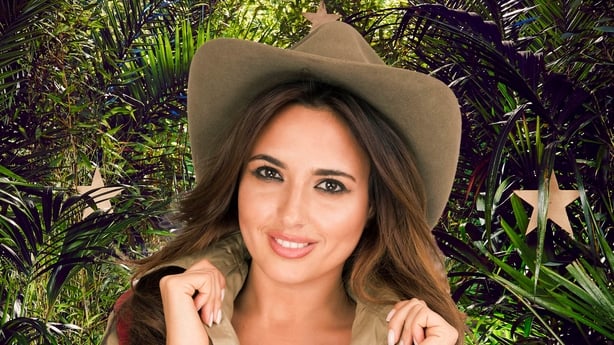 The reality TV show puts contestants through rigorous physical challenges and keeps them on a limited diet which kick-started the Dublin woman's three stone weight loss.
Since then, Nadia has adopted a healthier lifestyle with a vegan diet.
The model told The Sunday World magazine what the impact of the public's focus on her weight loss was: "You feel like you're in a cattle mart or something because you're in your body, it's your body they are talking about" .
"I just think women put so much pressure on themselves and also have pressure from people, to look a certain way. All that really matters is that you are happy and healthy.
Nobody wants to hear what other people have to say about their body.
"I work out a couple of times a week. I have changed my diet in the past couple of years. I am allergic to eggs and dairy. Going to the gym makes you feel better. It's not like I am like, 'I need to go every day'."
Nadia is currently based in Melbourne, Australia with her boyfriend, rugby player Dominic Day.
Currently, Nadia is a supporter of the HOPE #SHEis Pledge which is dedicated to promoting the protection of street and slum children in Kolkata, India.