As another season of Celebrity Operation Transformation comes to a close tonight, Ray D'Arcy was joined in studio by leader Gary O'Hanlon, his wife Annette, expert and dietitian Aoife Hearn and Stephanie Dunne, from Waterford who, having followed the programme, has lost 10 stone in less than a year!
Speaking of his weight loss, chef Gary O'Hanlon compared his daily food regime to following the Operation Transformation plan, he suppressed his hunger by drinking a lot of fizzy drinks.
I've never eaten as much food... it was the proper food at the proper time.
Wife Annette has been a huge support for Gary and his transformation, speaking of his food habits before Celebrity Operation Transformation, she said,
None of it was healthy and he was constantly lacking energy.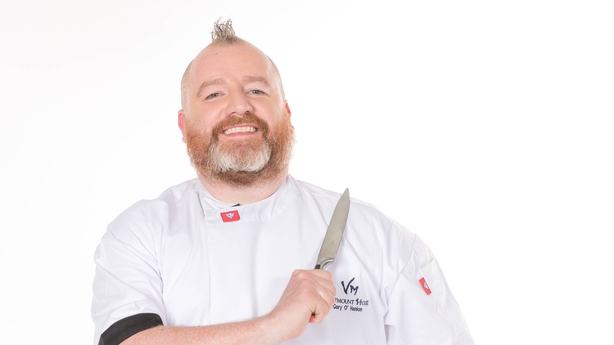 During the programme, Ray presented Gary with 8 bags of sugar to represent the amount he has lost, having lost 4.5 lbs this week, and a total of one stone, four pounds.
I feel every bit of it; in my playing days I used to pray to put on weight... I completely undervalued nutrition.
Speaking to the leaders at their final weigh-in, Triona was hopeful of a future modelling career:
We're at the end of the journey and hopefully now, Victoria Secret will be ringing and asking us all to model at their next show.
Listen to the full interview on The Ray D'Arcy Show on RTÉ Radio 1 here:
- Written by Jilly McDonough
Watch Celebrity Operation Transformation on RTÉ One tomorrow at 9.35PM after the News.
Want to follow Gary and the other leaders on their Celeb OT plans? Click here. Get extra Celeb OT content and recipes here.
Missed last week's Celebrity Operation Transformation? Catch up on the RTÉ Player.