This week on The LifeStyle Show, after seeing Jimmy Fallon's interview with Andy from Headspace, we're looking at demystify's mindfulness and wellness with Behavioural Change Therapist Siobhan Murray.
Listen to the podcast above where Siobhán Murray shares her tips on tackling anxiety with Taragh Loughrey-Grant.
Who are you and what do you do? 
I've recently been described as a Wellness Warrior which I think pretty much sums up how I feel about minding our mental, physical and spiritual health!  
I run a successful private practice coaching clients in Behavioural Change, I also work with corporate clients helping them to gain a better understanding of communication styles and how Behavioural Change can benefit their workforce.
I regularly give talks on how to reduce Burnout both personally and professionally and how the power of our language impacts on us.
When would people need your help? How do you begin finding out what people need?
A lot of my private clients come to see me for a wide range of various reasons. They may be at a crossroads in their lives, have feelings of being overwhelmed with personal or professional circumstances. Some may be unclear where to go with their decision-making skills regarding their career or their relationship.
A lot of the time a client will come to see me with one issue and end up working through something entirely different, it's my job to help them to identify what is actually holding them back.  
At the initial consultation, I will look at certain areas of their lives such as Career, Social Life, Relationships, Family Health, Personal Growth and Finance.  This can help identify more specifically what the issues are and what areas to address first.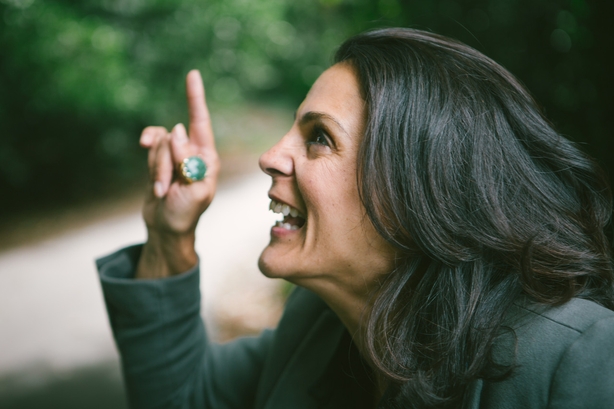 You went from the corporate world into what you are doing now - a) how did your background inform/help what you are doing now and b) what inspired you to change your life?
I've had a very colourful career to date, to say the least. I've been privileged to have worked for some of the largest corporations worldwide such as Pepsi, McDonald's and Sony Music.
I've worked both directly for music artists which were incredibly hectic and demanding and I've worked for corporations where in theory the working structure should be more defined - I would say both are equally demanding just in different ways.
For me, working in the corporate world meant working at least six months if not twelve months in advance of the daily grind, this resulting in never really feeling present in the here and now.  
It can be quite difficult to swing back and forth between the forward planning of corporate life to the immediacy of raising a family.  
I was working for McDonald's Restaurants of Ireland when I had my first son, who is now twelve years old, I remember clearly having a meeting with my boss a few days before returning to work after maternity and her saying how important it was that I had a good support structure in place. This was not something I had really thought about!
Although at this time I wasn't quite a single mother, I lived with my son on my own and my own mother (my main support) lived outside of Dublin, the crèche opened at 8am and closed at 6pm and I had to be there to collect regardless of what project I was working on.  
I didn't have this elusive 'support structure' my boss thought I had and the hard reality was that even though I loved my job I couldn't juggle single parenting and a corporate career.
I lasted a few years, two to be exact and after the birth of my second son, I made the decision to leave the stability in one sense of my corporate career and look at how I could work around raising the boys.  
After a failed franchise business teaching Baby Sign Language, I returned to college to study for a degree in Counselling and Psychotherapy.  
Since receiving my degree I have added a Diploma in Mindfulness, Certified Mediator specialising in Family Mediation, Certified Life Coach and Master Practitioner in NLP and am have just launched my new company Twisting The Jar.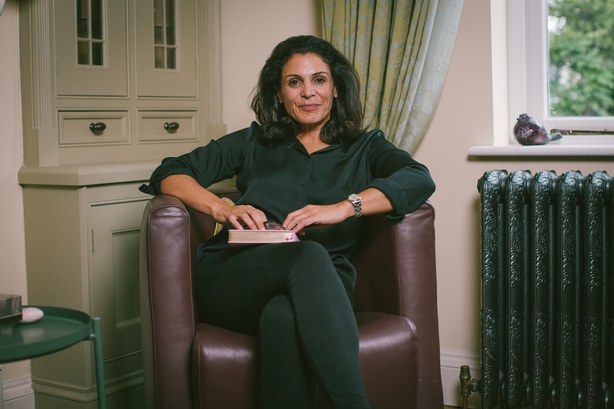 You have said that you feel that you were sad for most of your life and in fact when you were born - not anymore...what happened?
Yes, it's a bizarre statement to make and it was only recently that it actually dawned on me that that was the word to describe how I have felt for a large portion of my life.
The transition from feeling sad to how I feel now was not an overnight process, far from it, it has taken me the last ten years to fine tune my personal Behavioural Change.
I quit drinking alcohol ten years ago and that would mark the beginning for me of changing how I managed situations and events in my life, I no longer had it to hide behind or use. In becoming a Psychotherapist, I had to partake in a minimum of fifty hours of my own personal therapy, something I hadn't factored into my life!
Over the course of the last ten years, I've read, researched and tried and tested so many different ways of changing behavioural patterns and have found what works for me.
I've learnt that finding twenty minutes extra in my day to practice Mindfulness doesn't work for me so I learnt how to incorporate Mindfulness into my already busy day.
I've learnt how impactful daily gratitude is to my life. 
The tools and techniques I practice have resulted in me not relying on alcohol, anti-depressants or recreational drugs. 
I've learnt to accept who I am and love being able to work with clients who have issues big or small to work though.
 
You work privately and in companies...tell us more?
I recently established Twisting the Jar, specialising in Behavioural Change for both private and corporate clients.  The name Twisting the Jar was inspired by my mother. I vividly remember a conversation with her when I was about 17-years-old, she was by then well on her recovery journey after her aneurysm but still left slightly weaker on her left side.  
She was trying to open to open a jar of sauce and didn't have the power to 'twist' it open.
She asked me to open it and being the somewhat grumpy teenager that I was I grunted something negative in response, she smiled sweetly (I think!) and said, 'visualise yourself twisting the jar open'. I did. And the jar opened.
To this day, I use the same technique to open jars!  However, there are more ways to twist the jar open
Stab the top with a knife and release the air
Run under hot water
Bang on the edge of the counter or ask someone to help you!
The moral of the story that when you attempt something and it doesn't work, you don't have to give up.
Look at the issue from a different perspective, try something new, ask for help, be open to new ways of changing your behaviour to get to your end goal or even your starting goal.
When I work one-to-one with clients it gives them the opportunity to explore issues in their lives and see how previous patterns of behaviour may have been holding them back and what can they do to change that.
Working with corporate clients I deliver bespoke workshops which can run over one or more days as well as delivering lunch-time talks on how changes in behaviours and communication styles can have positive impact on our lives.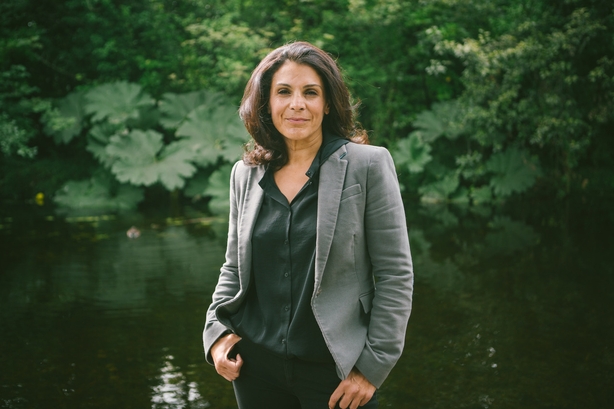 What inspires you every day to do what you do so well?
My kids would kill me if I didn't say them, they have taught me much more than I have taught them!  However, I turn forty-eight this month and I am stronger both physically, emotionally and spiritually than I have ever been in my life and that feeling is amazing.
Knowing I create that feeling inspires me, seeing clients lives change inspires me, being part of a solution rather than a problem inspires me and surrounding myself with people who inspire me inspires me!
 
How can people get in touch with you?
I can be contacted on email: siobhan@siobhanmurray.com, website or on Instagram @twistingthejar