Celebrity Operation is back for its second year on RTÉ One and already the leaders are taking huge strides in their food and exercise plans.
Last week, celebrity chef Gary O'Hanlon lost an incredible eight and a half pounds after just one week on the plan. You can read about it here.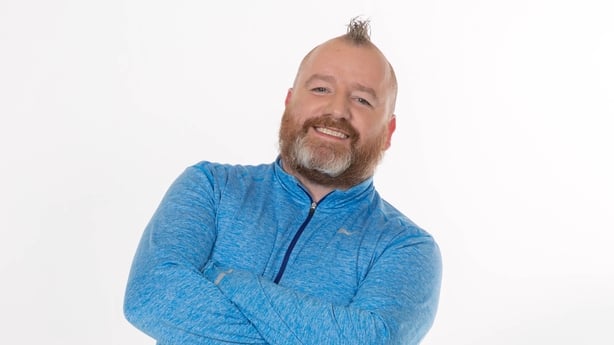 This week, we're chatting to Gary about how his weight gain came about, how he plans to get healthy and what he plans to wear at the end of his transformation.
You lost an incredible eight and a half pounds after one week. Have you ever gone down in weight this quickly in the past?
"Absolutely not. Never, never, never. Look, I've been active my whole life. We built our house in 2013, I project managed it myself, we got married in 2013 and we had our first baby in 2013 so 2013 was a mental year.
"Once wee Cora came on New Year's Eve of that year, life just got so much crazier. I've been so much busier with TV, radio, The Restaurant - the TV show, the actual restaurant I work in, The Irish Times column I did [...] it's been really, really, full on and I've worked really hard to have all those things but something had to give.
"I suppose, even though I might not have been eating right and I wasn't doing long distance running [...] but I was always doing a bare minimum three or four days even up until four years ago, doing a good weights session, a good cardio session here and there... mostly I like weights, I like upper body strength and stuff like that; I would have been doing a lot of that.
"I'm going to go back to that, definitely. There's no way I'll change from this now."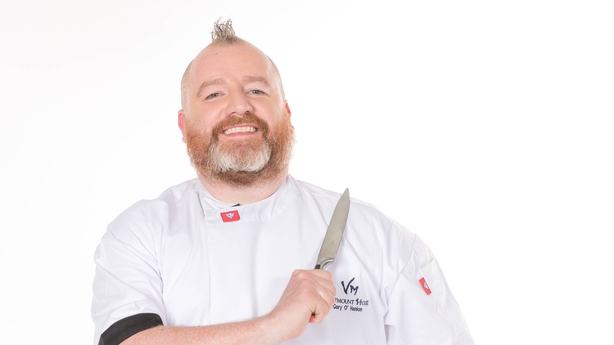 You have mentioned clothes a few times now, are you quite into your fashion?
"I love clothes. I really, really, do.
"Having a uniform all the time, maybe it's the likes of that, but all the time you're wearing the white jacket and the pants... but then when I'm away, or the few times I wear casual wear or go to the glitzy food and wine awards or the food events or the chef events - I like to throw on the nice threads for sure."
Will you have a goal outfit for the end of this?
"Yeah! I mean look, I'll buy anything from casual wear to a good suit.
"I love a good suit, it's not that I get many chances to wear them but I love a nice blazer and I love a nice three piece suit so, you know, I have a couple of wee events coming up right after it's all finished and I'll definitely be looking to table in a couple of new three-pieces for sure."
We need your consent to load this rte-player contentWe use rte-player to manage extra content that can set cookies on your device and collect data about your activity. Please review their details and accept them to load the content.Manage Preferences
Will Gary be able to keep up the pace? Find out on Celebrity Operation Transformation tomorrow night on RTÉ One at 9:35pm.
Want to join Gary and the other leaders to follow their plan or find out more about Celeb OT? Click here. Get extra Celeb OT content and recipes on RTÉ LifeStyle here.
Missed last week's Celebrity Operation Transformation? Catch up on the RTÉ Player.