Celebrity Operation returned to our screens tonight on RTÉ One and it did not disappoint. You won't believe how much weight chef Gary O'Hanlon lost in the first week!
The leaders all had an exciting first week working on their exercise and diet plans but one man stood out from the rest. The celebrity chef lost an incredible eight and a half pounds after just one week on the plan. We caught up with the leader to find out how he did it.
Gary, in short…how did you do it?
"Honestly by eating more than I've ever eaten in my entire life in a week and that's the truth. No sweets, no fizzy drinks, no alcohol what so ever so I went cold turkey on all the bad stuff and ate all the good stuff and obviously threw in a decent bit of exercise as well.
"But I didn't even go too crazy at that, I did what I had to do and even one of the days I wasn't able to do all the exercise.
"It was literally by eating the right things at the right time."
We need your consent to load this Facebook contentWe use Facebook to manage extra content that can set cookies on your device and collect data about your activity. Please review their details and accept them to load the content.Manage Preferences
Were you surprised that you ended up losing weight by eating more?
"Yeah but you know everyone has been saying that, my wife has been saying that to me for years; it's all about food, you can exercise all you want but if your diet is all wrong, it's pointless.
I suppose even back in the day when I was a footballer, playing football, doing the marathons, doing the triathlons, I still had a sweet tooth and I still liked a wee drink here and there.
"I would have been in shape but I think the exercise coupled with the proper diet …
"I mean, half way through the week I could feel a change in my body, even the third and fourth day, that I honestly thought would take until the end of the month or more to start to feel like that"
"That was a nice wee booster.
"So I was sort of nervous that I didn't feel as good going into Saturday/Sunday before the weigh in on Monday and I knew I was going to go sort of close to the target of four pounds but to go more than double was amazing.
"It was a nice wee boost because I've had a busy week already, it's tough going with work and I'm working on another TV show at the minute as well so I'm literally on my last legs with exhaustion at this point so hopefully I can keep on track."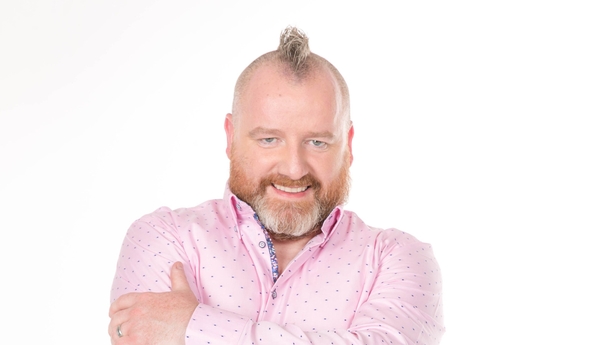 How are you going to stay motivated to keep off the sweets when you're so busy?
"I had a big shoot today, I've been on location today since 6am and I'm going to be going until 1am at the minimum tonight just with work as well at the restaurant and that so I think, just, that feeling of happiness when they told me I had lost as much as I did."
Fingers crossed Gary and all his fellow contestants, Mary Byrne, Triona McCarthy, James Patrice, Kayleigh Cullinan all have another great week ahead of next's week's programme.
Missed tonight's Celebrity Operation Transformation? Catch up on the RTÉ Player.
Want to join Gary and the other leaders to follow their plan or find out more about Celebrity Operation Transformation, click here.