The Yoga Bear aka Áine Kerrigan shares her top tips on the best way to prepare for the Winter months to ensure we're feeling our best and able to get a bit more work/life balance. Listen to the full podcast above.
We are approaching the final quarter of the year, bringing with it, an end to the summer months and a drastic change in our environments as we begin to move through autumn towards winter. True hibernation time.
It's 'business as usual' as schools and colleges open their doors once again, the days get shorter and colder, commuter time increases with more traffic on the roads and life just seems to get a little busier.
With that can come a heightened feeling of stress and anxiety as we rush to get the kids to school or crèche before getting ourselves to our respective jobs and then ploughing through our tasks before getting back to school or crèche to collect the little munchkins and take them to football practice or piano or *insert extra-curricular activity here*.
Then there's dinner to be made, chores to be done … it becomes an endless cycle over and over that we sometimes need to ask ourselves… "Where is the joy?" If we can't find joy in our lives, what's the point? No… really... Ask yourself that.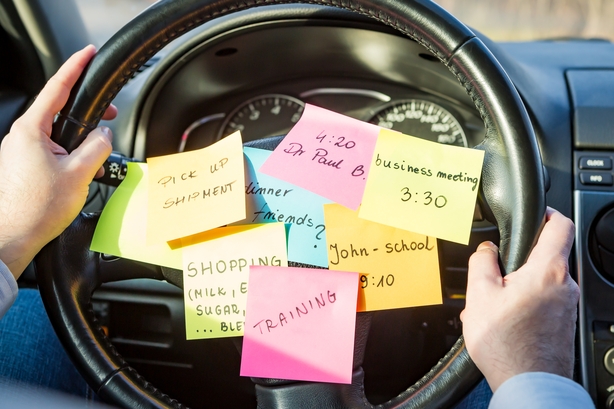 The thing about yoga, and you may be uncovering this as we delve weekly into its many layers, is that it can be practiced both on and off the mat. Yoga is about union; a connection between body, mind, and spirit.
This connection brings about a sense of peace within and a sense of harmony with the surrounding environment. How can we achieve this if our brains are filled with the mundane tasks of day to day chores and our bodies are mindlessly engaged with achieving these tasks to simply survive?
Self-care is vital within these months as we begin to wind down and wrap up what has been a busy year. If you are not strong, sane and healthy, how can you move through life happily and productively? Take as little as ten minutes each day to do at least one of these little tasks for YOU and keep yourself sane in the coming months:
1. Make a Nest
Just like a bear might create a den for hibernation season, prepare yourself a little area where you can take time out.  It might be a chair in a corner, your bedroom, a spare room, a bathtub, a 'man cave', a 'she shed'.
Whatever it is, make it your sanctuary. Make it yours. Surround yourself with as many or as little things that might bring you joy. Be it candles, oil burners, books, music. Create a little haven that you can escape to for those precious moments in between the days' craziness and bed-time.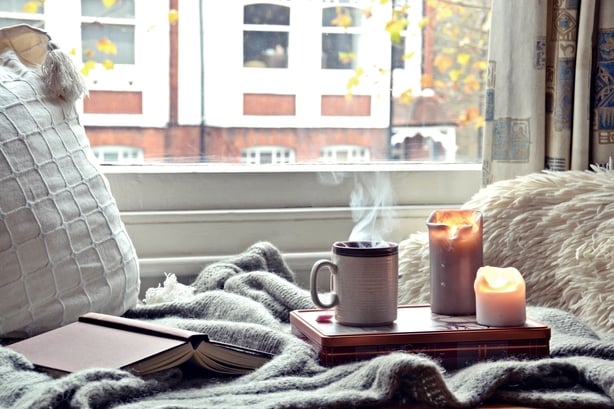 2. Journal
I can never emphasise enough how valuable keeping a journal is. Think of all of the treasured and creative thoughts and memories stored in your brain stifled by the thoughts and memories of what needs to be on your shopping list this weekend and what time you need to be home to meet the electrician for that faulty light in the kitchen.
Regular installments in your journal might feature in your daily 'time-out' and the benefits will soon become apparent.  The more you write, the more you learn… about yourself. Give yourself the opportunity to discover the deep, dark, depths of your mind.
As you begin to sift through the debris you may uncover parts of you and your life that you are truly thankful for thus bringing about a change in perspective of how you view things. That can only be good, right?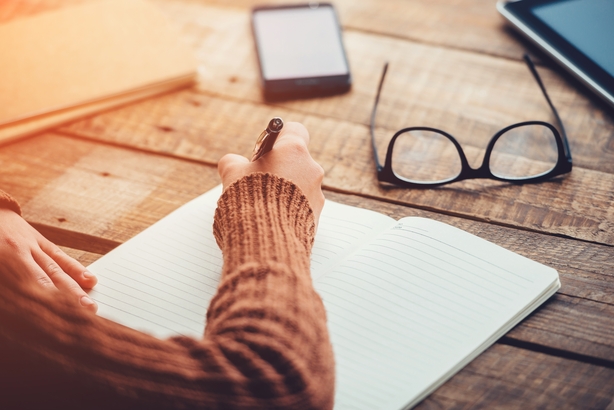 3. Meditate
Sounds daunting, doesn't it? Isn't that what Buddhist monks do in the Himalayas? Do I need to shave my head now? Yes, Buddhist monks meditate but so do other really cool people like Oprah Winfrey, the late Steve Jobs, Ellen DeGeneres, The Beatles, the list goes on.
These advocates for meditation are examples that it can bring clarity, focus, and success to your life. It doesn't have to be daunting either. Yes, there are many courses and workshops on mindfulness and meditation but there are also free apps like Headspace where you can learn to take ten minutes out of your day to simply focus on your breath.  And no, you don't have to shave your head.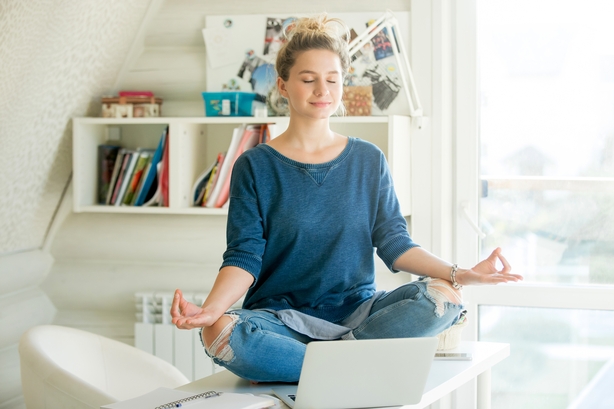 4. Nutrition
Minding yourself through diet and nutrition is essential during the winter months when the world generally gets a bit more 'germy'. Load the fruit and vegetables into you and get your daily dose of protein and carbohydrates to stay on top of your physical health and fight the dreaded colds and flu's that are generally on the prowl as the weather starts to change.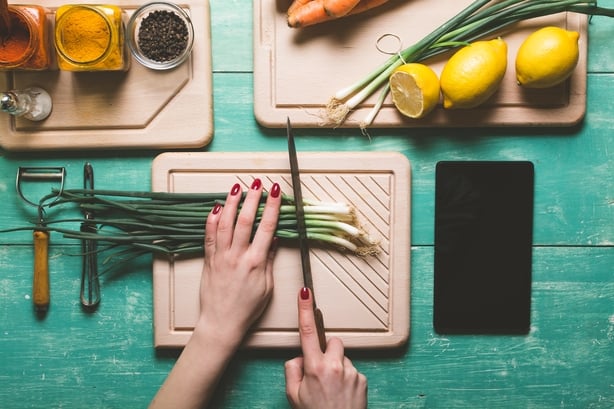 5. Digital Responsibility
Where do I get ten minutes to implement one or more of these things into my day, I hear you say. It's been acknowledged that you're busy so, how can it be expected that you now make time to look after yourself?!

Consider this. How long do you spend on your smart phone or your lap top or watching TV? Can you deem the time you spend on various devices productive? Can you honestly say scrolling through various social media apps enhance your life?
Dipping in and out of social media is not necessarily a bad thing of course. It is however, when it becomes an addiction. Mindlessly reaching for your phone and plummeting down a rabbit hole of content for longer than you had planned (if you had indeed, planned) is an issue when that time could be spent doing something to enhance your life.
If you're concerned about your digital habits and unsure of how to manage them, check out UnPlug where founder, Chris Flack has some fantastic tips - listen to his interview on The LifeStyle Show in the related story here.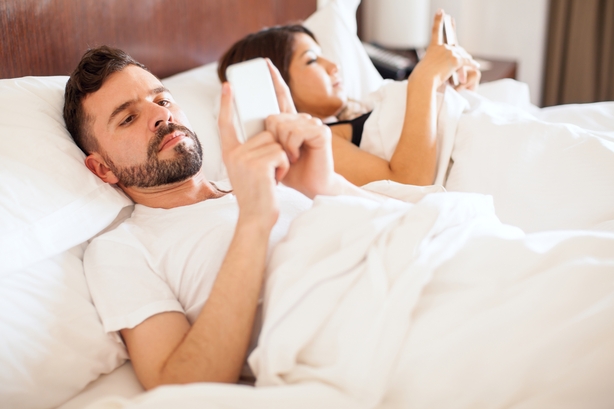 6. Fitness
No need for fancy gym memberships. Get out and walk, run, skip, whatever. A ten minute walk alone can help reduce stress and anxiety. Venture out by yourself or buddy up if you need that extra motivation. Listen to music or just … think but, get moving!
The benefits of exercise go beyond the physical. Clearly, I am an advocate of yoga. A yoga class not only burns calories, builds strength and increases flexibility it also offers you the tools to calm yourself during moments of anxiety by teaching the power of breathwork and meditation.  
I highly recommend trying a yoga class however, if time or money is an issue, there are so many great videos on YouTube with 15 minute sequences and longer. Perfect to practice first thing each morning before the household stirs.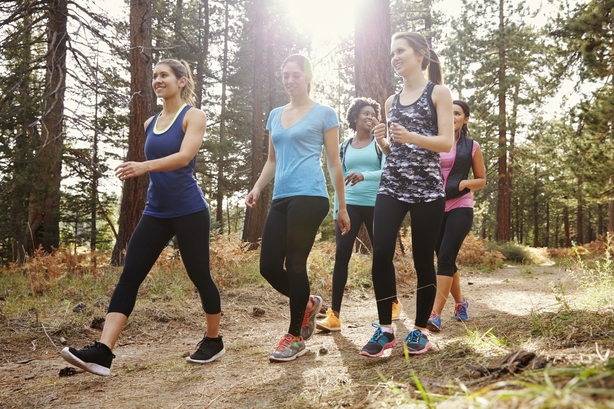 7. Share Your Story
Talk to someone. Your partner, friends, family, co-workers. Be open an honest about the challenges that arise in your day to day living. You'd be surprised how many of your friends and colleagues are feeling the same.
Society today seems to becoming increasingly fragmented as we all aim to put on a show of how perfect our lives are when, in reality, we are suffering similar challenges and feel like we're going it alone. Our communities have moved to the 'virtual' where we can create a false reality almost impossible to sustain. So, share your story. With a friend, a colleague, family, or your journal.  Just don't go it alone.  
So you see, just as the physical body needs time to recover from intense training, so too does the mind need time to 'rest and digest' in between bouts of intense pressure in work or at home. And this list is not exhaustive. There are many ways to mind yourself year round. Your local yoga studio will often run workshops on specific topics which can help expand your practice beyond the hour long class.

Upcoming Workshops:
The lovely Alison Canavan is running an event on 17th September called The Full 360 Series where guests can expect to receive a wealth of knowledge on meditation, mindfulness, gratitude, natural products, healthy eating tips, stress reduction techniques and more with speakers such as Jennifer Rock, aka The Skin Nerd, Chris Flack from Unplug and David Gilna.
Lee Tracey is back with WILD on the 23rd September and this time you can treat yourself to a one day retreat in Orlagh Estate, Rathfarnham. Expect movement, music, food, talk fusion followed by scrumptious lunch and a hike through the beautiful Irish county side to take in the magnificent views from Hell Fire Club before returning for a closing celebratory drink.
Yoga Therapy Ireland are running a Yoga Nidra workshop with the lovely Sylvia Ferguson on the 30th September at the Marino Institute of Education. Yoga Nidra is an extraordinary tool in reducing tension and anxiety and has been used in cases such as helping soldiers from war cope with PTSD. Prepare to lie down in this class… a lot!
And these are just September events.  So be sure to mind yourself.  If you don't, how can you expect anyone else to?