The type of laptop a college student will need will depend on a number of factors. We asked a few peeps in the know.

For students in courses like Multimedia or Journalism there'll need to be an emphasis on screen quality and what editing programmes are available. A Macbook Pro is hard to beat for this – it comes with brilliant retina display which is great for photo and video editing software.
For those in courses like medicine or dentistry where you can be sure there'll be some all-nighters around exam times then a laptop with long battery life is essential. The Dell Inspiron Laptop is a good option here as it has an all day battery life which will see students through long study sessions and it has a thermal cooling design so they won't have to worry about losing work because of their laptop over heating!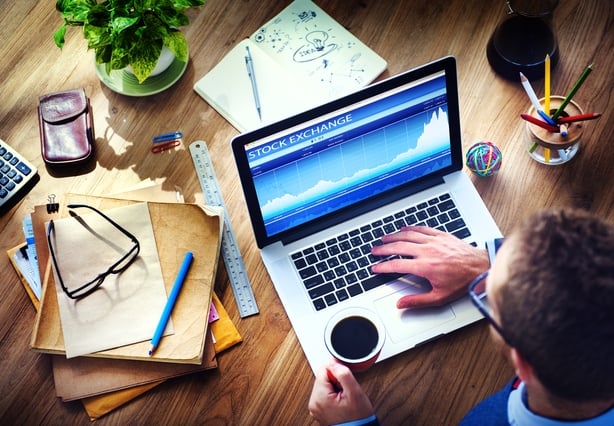 Students who will be on the go between lectures, placements and extra-curricular activities should opt for a light weight laptop like the Lenovo IdeaPad as its slender design makes it exceptionally portable.
Most popular brands among students and some cheaper alternatives? We asked Declan Kenny, Head of Computing at Currys PC World.
Lenovo is definitely leading the pack in terms of making brilliant laptops for very reasonable prices.
On the pricier end of the scales, Microsoft has a lot of brilliant products that are a bit more expensive but still great value for what you get – particularly the Microsoft Surface Pro which has touch screen capabilities so it works as a tablet also.
What to avoid when shopping?
For students it's best to avoid anything too heavy duty, the last thing you want is to be weighed down by a heavy laptop when trying to commute to and from college, work, etc.
You should definitely avoid laptops that have a low amount of RAM (random access memory).
Most people think RAM is to do with how many files or documents you can save but actually how much RAM a laptop has determines how many tasks your laptop can complete at once.
So for students who may be using their laptops to surf the web or scroll through social media as well as writing essays, working on presentations, etc. you need a laptop with a decent amount of RAM. We would recommend 8 GB of RAM and over for a high performing laptop.
Is there pressure on parents/students to have the best of the best?
There's an undeniable pressure on both parents and students to purchase the best laptops on the market coming into the new college term and it can be really daunting knowing where to start.
A good place to start is by looking at what modules the student will be taking over the coming year as this may determine what they need from their laptop.
It's also worth looking into what equipment can be supplied by colleges – there's no point in cashing out on an expensive model like a Macbook Pro for the sake of one module they'll need Mac software for if Macbooks can be borrowed from a college. This can allow students go for cheaper alternatives that still have everything they need.
Talking to staff in a store can also help take the stress out of shopping for a laptop. These people are experts who will be able to help you figure out what you need from a laptop if you're not entirely sure.
Can you discuss the lifespan of laptops - should we invest in insurance? How long should they last? Signs that we need to bring it back to the shop for repair?
We use our laptops for much more now than ever before. Long gone are the days when Word, Excel and basic browsing were the key requirements.
Whether it's streaming TV or music, gaming, or creating our own content – much more is demanded of our hardware and as a result, developers are constantly updating their product to keep up. Android OS has made it up as far as 7 (Nougat) and last year Intel launched their latest 7th Generation iCore processors.
Given so much of our lives can be kept in one place, insurance is an essential purchase for anyone thinking of updating their laptop. Consider what you're willing to spend on a laptop; then consider the small cost of having it covered in the event of disaster striking.
When it comes to the lifespan the average expectancy of a laptop would have been around 3 years, however, the more volume of updates that are being made and the quicker they happen, it's probably closer to 2 years.
There are some key things to look out for that will tell you whether the laptop is in need of repair or servicing –
Slower application or processing speed
Overheating
Being in constant need of a battery charge
What are the latest features that will help satisfy the most demanding user? 
SSD storage -  which has no moving parts and stores on interconnected flash memory chips reducing startup time for apps, opening files and starting your computer.
2-in-1 Touchscreen – giving you the functionality of either a PC or tablet depending on your task or environment
All day battery – laptops that feature over 10 hours battery life, giving you more time between charges
Lightweight, compact design – Engineered with portability, with 14" screen or smaller and under 2kg to make it easier to bring everywhere with you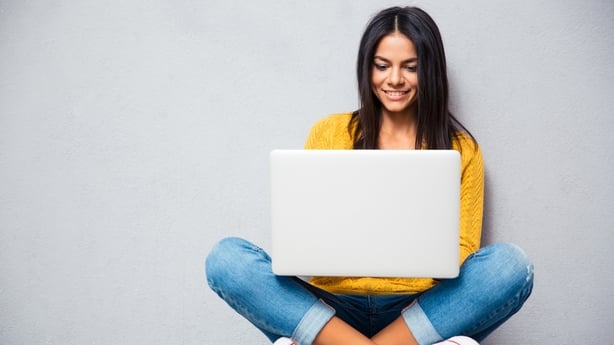 Been there done that - A note from recent graduate and RTÉ intern Jane Fallon Griffin:
Having finished an undergraduate degree in history and Spanish and a postgraduate in journalism, I can honestly say that I would have been lost without my laptop.
Fresh out of the experience of combining technology and university work here are 3 things I think you should consider before buying a laptop.
1.) Storage space – the last thing you want is to be given the ultimatum of deleting your holiday photos or abandoning your final thesis.
Get a laptop with decent memory and do yourself a favour and invest in an external hard drive. I didn't do the latter and spent an extortionate sum on data retrieval as a result.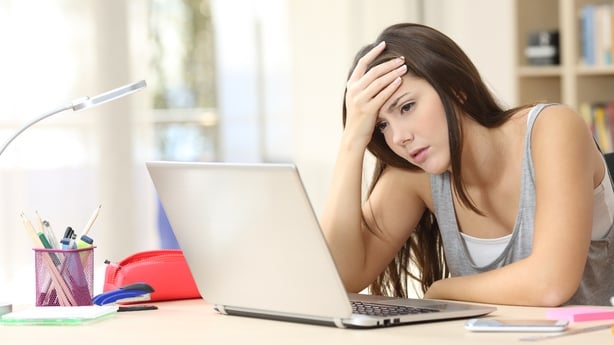 2.) Weight – I started off my college career with a heavy gamer-style laptop.
I went in to buy a laptop and asked for assistance. Unfortunately, advice fell on deaf ears as I gazed lovingly at a fantastically red, large-screened laptop.
I smiled vacantly at the assistant as they advised I looked at lighter slimmer models and marched straight to the counter and bought it. 
The love affair was short-lived. After I brought it home I discovered cycling in rush hour traffic with a technological brick on your back, alongside sports gear and library books was not so glamorous.
Given the price of laptops, I was then stuck with the monster for the next few years until it broke.

Go light or not at all - laptops should be convenient. 
3.) Suitability – I studied wordier subjects like history and Spanish and eventually journalism so my main issue related to how easy it was to type and the ease of downloading Powerpoint.
However, it is important to buy a laptop with your course/ future career in mind.
For example, I had a number of friends studying courses like animation who needed to be sure that their laptop could support the tech required.
I rushed out and bought a laptop the day after I received my offer - it's probably best to wait until you actually start and get advice!