Summer may be officially over but that doesn't mean the fun has to stop. As we head into September, the type of events taking place around the country will change but there are always plenty of fun things to do in Ireland listed on YourDaysOut.ie
The biggest event this weekend is the All-Ireland Hurling Final, but there are also agricultural shows, food festivals, live music and lots of family entertainment.
1) All-Ireland Hurling Final, Croke Park
After one of the most exciting Championships in years, history will be made on Sunday in the first ever All-Ireland Final between Waterford and Galway. It is the first time since 1996 that one of the Big 3 (Cork, Tipperary or Kilkenny) are not contesting a final.
There can only be one winner, as Galway aim for their first title since 1988, while Waterford hasn't won since 1959.
2) Air Show Port Stewart
One of Ireland's biggest air show takes place at the top of the island this weekend with two-days of spectacular displays in Port Stewart. As well as free aerial displays. there is plenty to do and see at ground level with a wide range of attractions and activities. 
3) Electric Picnic
It might be one of the last of the summer festivals but it's also one of the most anticipated. Headline acts this year include Duran Duran and The XX but Electric Picnic is so much more than a music festival with comedy, talks and chill-out zones ensuring a fun weekend regardless of your tastes.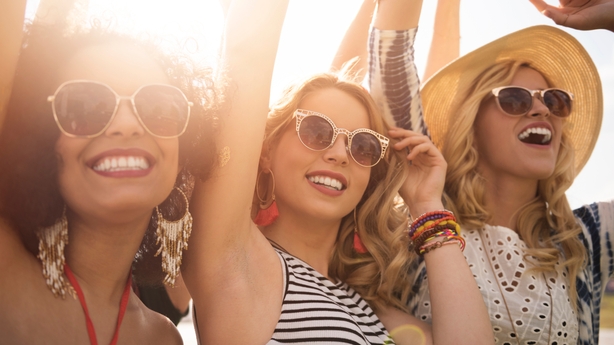 4) Feast
Now in its 15th year, the Midleton Food and Drink Festival has rebranded as Feast Cork! It will still bring together a mouth-watering array of food produced by local growers in the region as well as some treats from further a field.
But it's not just the food; there will also be balloon artists, jugglers, stilt-walkers, face painters, puppet shows, live music and much more.
5) Royal Meath Show
The 77th Annual Agricultural Show takes place in Porchfields, Trim on Sunday. The show is a family friendly day out; as well as competitions in all the usual classes, there will also be cookery demos, a dog show, a kiddies corner and vintage displays.
There are also classes for younger exhibitors who want to enter the competitions.
6) South Kerry Ploughing Championship & Harvest Show
It might be near the end of the season but this Sunday will host one of the biggest shows of the year featuring 150 trade stands & exhibitors, Classic & Vintage car show, food tents & stalls, family funfair & kids amusements.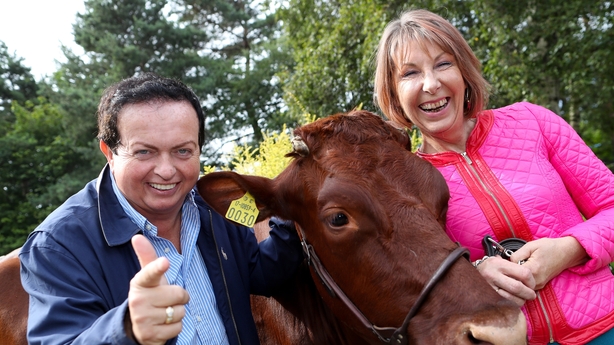 7) Monaghan Rhythm & Blues
The 22nd Annual Blues festival takes place in Monaghan from the 1st - 4th September. Get ready for four days of celebrating the blues, the music that gave birth to rock 'n' roll, when a little piece of the Mississippi comes to Ireland to celebrate the end of summer.
8) Hooked Seafood Festival
The popular town of Killybegs promotes their seafood in a fun festival on Saturday. The Donegal Chowder Cook Off will see the best of Donegal chefs come together to compete for the title of 2017 Donegal Chowder Champion with the winner representing the country at the All-Ireland cook off in Kinsale next year.
9) Beltra Agricultural Show
One of the most popular shows takes place in the scenic Sligo town of Beltra this Saturday, 2nd September.
10) Pavillion Theatre
A treat for the kids at the end of summer with a special screening of the original animated Beauty & The Beast on Saturday afternoon. 
Later that night there is also a screening of the popular, family friendly musical, Seven Brides for Seven Brothers. It might not be very PC, but it's still great fun.
11) Bantry Agricultural Show
The Beaches in Bantry host possibly the most scenic agricultural show in Ireland with some visitors even arriving by boat from the harbour.
The 22nd Bantry Agricultural Show takes place on Sunday, 3rd September with a large range of competition classes as well as family events including Children's Baking, Vintage Displays and Live Music.
12) Murrisk Pattern and Oyster Festival
A weekend festival in the historic and picturesque village of Murrisk. Join us for a weekend of events such as Oyster foraging, live bands & kids entertainment.
13) Ballymaloe House Garden Festival
The Ballymaloe Garden Festival will take place on the grounds of Ballymaloe House this  Saturday and Sunday. There will be a variety of talks, demonstrations, entertainment, stalls and tasty food.
Three things to do next week
1) The Enchanted Fairy & Elf Festival
A fun family charity day has been organised on Saturday and Sunday in Rathwood with loads of entertainment and activities.  All proceeds from will be donated to Sensational Kids.
2) The Great Pink Run Dublin & Great Pink Run Kilkenny
The 6th annual Great Pink Run will take place in The Phoenix Park on Saturday, 9th September 2017 at 10am and in the grounds of Kilkenny Castlonin Sunday, 10th September at 12pm. 
3) Waterford Harvest Festival
Three days of fun foodie activities for all in Waterford...not to be missed! There are loads of events and activities lined up for all ages including demonstrations, talks, tastings and a Junior HQ with fun activities for children.