Earlier this week, ESPN journalist Wright Thompson wrote a profile piece on the 'Notorious' Conor McGregor. From finances to fatherhood, here are five fascinating things we learned about the 'champ champ'.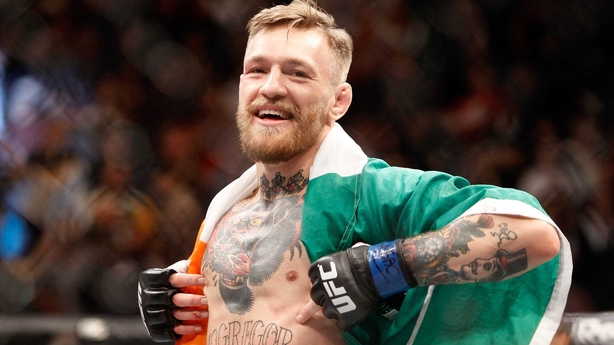 Crumlin's Champ
Thompson's description of Crumlin and, Dublin in general, was on the dramatic side: "Crossing the wrong street has traditionally been reason enough for an ass-whipping" - but it is his description of Conor's relationship with Crumlin that shines through.
"I love Crumlin," McGregor says. "It makes you a strong person."
Some of McGregor's most famous lines have come from speaking about both Ireland and the Irish. He became the country's champion after he knocked out Diego Brandao on 'UFC Fight Night Dublin' in July 2013 and shouted the famous lines: "We're not here to take part, we're here to take over".
The ESPN profile furthers this sentiment as McGregor discusses his Irish fans.
""That's my people," he says with a quiet ferocity. "That's who I am."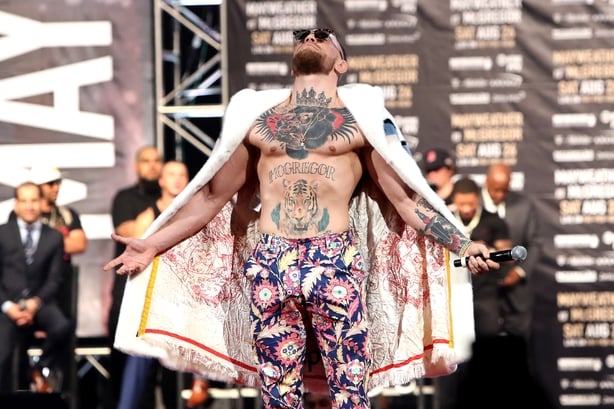 The Good Life
McGregor is a splashy character. From his watches to his cars, the UFC fighter knows how to treat himself and his family to the finer things in life. As Wright Thompson writes:
"He once bragged to GQ about spending $27,000 in a Los Angeles Dolce & Gabbana store."
Conor's coach and friend, John Kavanagh, elaborates on McGregor's spending habits saying:
"He buys a watch, and within a week it's sitting in a box and he doesn't look at it again," he says. "You get a little rush when you buy something material, I guess."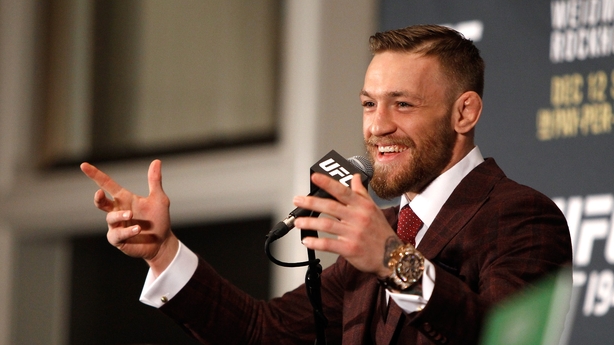 Social Media
Besides his talent in the ring, Conor's real gift is his ability to self-promote. Many UFC fighters have come and gone, but few, if any, have rallied such fame and attention for themselves.
With 16.5 million followers on Instagram and 5.3 million on Twitter, McGregor's talent for social media is undeniable. At present, it appears that he controls his own accounts; posting a mixture of content ranging from videos of himself training and advertising supplements to photos of his son and long time girlfriend Dee Devlin.
In the ESPN profile, Wright suggests that Conor's online persona is a carefully crafted one.
"He's obsessed with his social media accounts. There's a line between the online image he has cultivated and his actual home life with his family."
"Beloved Irish boxer Michael Conlan, who knows McGregor, calls the public and private man 'like chalk and cheese - complete opposites.'"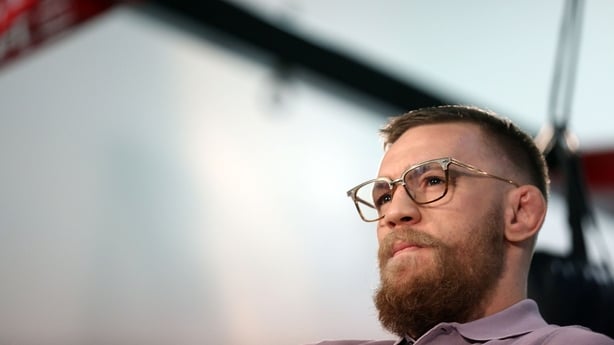 Not about the money
Conor's watch collection ranges from a $150 Diesel wristwatch to a Patek Philippe timepiece worth approximately $62k. He has a fleet of cars including the only Lamborghini Huracan Avio in Ireland.
He has a shoe collection that would bring Carrie Bradshaw to tears, and yet, despite this, Thompson suggests it's not all about the money.
On the topic of McGregor's upcoming fight against Floyd Mayweather, Wright says:
"He's going to make $100 million, motivation enough to fight, but there's something else too, a man so against limits that he pushes past the point of sanity. As the financial details were ironed out, Conor pulled Kavanagh aside."
"They were at McGregor's house in the exclusive and pastoral K Club, which once hosted a Ryder Cup. "I don't give a f--- about the money," he told his coach. "This is Bruce Lee s---. This is the water filling the cup."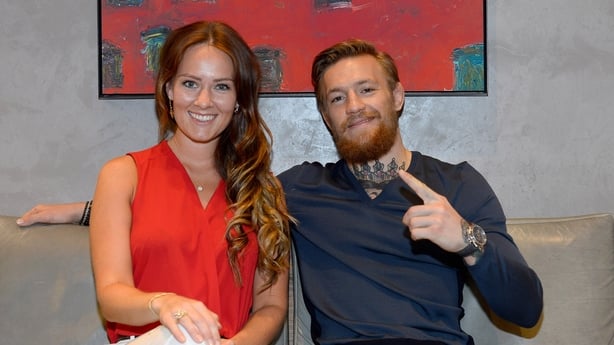 Family Man
Despite his persona as a cocky and confident show man, it is widely known that McGregor has ensured his family and long-term partner, Dee Devlin, were well looked after from the get go.
Not only has Dee been treated to a designer wardrobe but the notoriously generous McGregor bought new cars for his girlfriend, sisters and parents along with paying off his parent's mortgage.
Now, as a father himself, Conor is determined to raise his son unspoilt and capable of defending himself.
"Conor worries his son will grow up a citizen of that other Ireland, the one of rock star ocean views and fancy private schools and heated debates about an economic policy editorial in The Irish Times." Wright reports.
"So as soon as the boy is old enough, he'll start training in mixed martial arts - 'in combat,' Conor says - to teach him how to fight and suffer and triumph."
Check out the stylish moments of TIME honoree Conor McGregor here.