Last summer I took a trip to Barcelona for the annual Barcelona Yoga Conference and thus spent the remainder of the year longing to return!
Lucky enough to get a half scholarship in 2016 I was happy to pay the full price of €275 for a 3-day pass this year as I knew it was worth every penny.
Affectionately known to us yogi's as BYC, the conference is held over five days in Sarría, a charming barrio about 20 minutes north of the city centre by train.

Arriving on Friday morning, timetable in hand, planned classes nerdily circled, I was also totally prepared for my plan to go hurtling out the window pending discovery of some theme, style or teacher I hadn't heard of yet peaking my interest!
Renowned teachers from around the globe arrive each year to host classes ranging from Jivamukti, Kundalini, Hatha, Vinyasa, Acro and much much more and so offers the opportunity for yoga practitioners and teachers to experience new styles and skills that may not be so readily available in their hometown.  
This year the classes were slightly shorter at 1 hour 45 minutes with 6 workshops running simultaneously.  

It was so easy to experience many different styles as each class had a 30-45 minute break to grab a rest, food or drink or hang out in the makeshift village and listen to lots of uplifting music so there was no reason to miss a class to grab lunch or rest.  
Some of the fun classes I attended included Vinyasa and Hatha yoga with the delightful David Lurey and a Liquid Flow with Simon Park.

I also went to a Yoga Healing Sound class with Pedro & Terra which involved yoga, breath-work, meditation, a guitar, a hang drum and a didgeridoo. You heard me!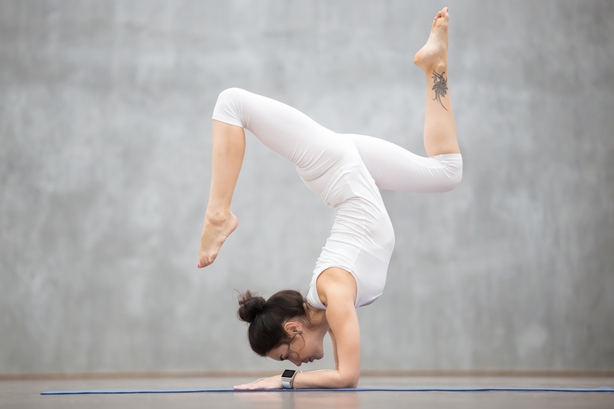 Rocket Yoga with Nina Adams was definitely one of the highlights.

This style of yoga was developed during the 1980's in San Francisco by Larry Schultz. After dedicating nine years of practice with his teacher Sri K. Pattabhi Jois, he decided to combine and restructure the Primary and Intermediate series of Ashtanga Vinyasa yoga with key postures from the Third and Fourth advanced series to make the practice more accessible to general practitioners and lead them to 'fitness nirvana' faster.
This class gave the opportunity to explore some of the more challenging postures including arm balances and inversions with a playful approach.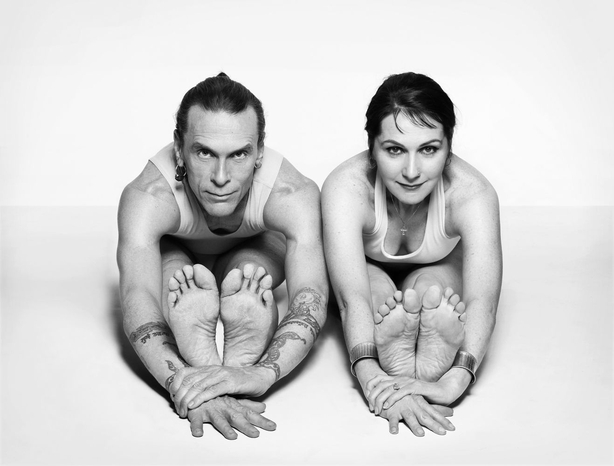 This year, however, I was on the Jivamukti trail!  
Having read some books by the founders of the Jivamukti method, Sharon Gannon and David Life, and experienced a taster of it in classes, I was eager to learn a little more.  
Each class, a strong Hatha style class, effortlessly wove yogic philosophy throughout without simplifying the concept, along with breath-work and chanting while also providing focus on alignment, not only of the physical body (muscular-skeletal) but also the energetic body (nadis and chakras).
Each of the three classes I attended was led by a Jivamukti teacher (Olga Oskorbina, Heeki Park and Juliette Campbell) and one or more assistants who circled the room and gave hands on assists where necessary.  
I can safely say I have never sweat so much other than a Bikram yoga class but part of that may have been due to the Barcelona heat!  
Either way, I felt strong, alive and starving after each class!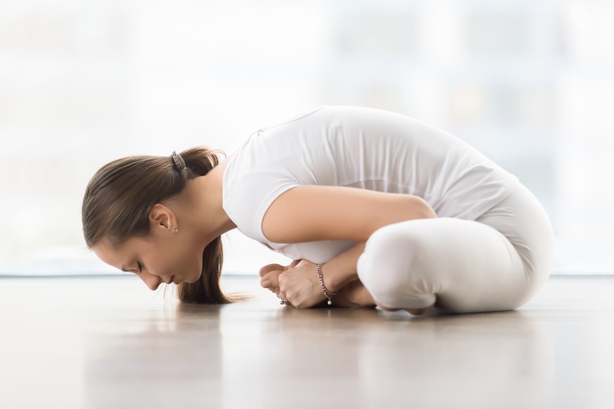 After a jam packed schedule beginning at around 8am, what better way to end each day than with some powerful Yin Yoga classes.  
I experienced Empowering Yin with Mirjam Wagner, a Yin Yoga Class that involved a dance movement called 'Dragon Dance' before moving into Yin Postures with Shakti Mama's and a Yang to Yin class which, again, involved an asana flow before moving into Yin with Elouise Lakshya.
On the final day, with extreme muscle fatigue, I found myself at Patrick Broome's class. A teacher whose methods I love.
However, part of me envisioned I would spend most of it in Child's Pose seeing as I was so tired!  
Luckily enough, the perceptive teacher that he is, Patrick decided to divide the time between a long meditation, some Yin poses and a long yoga Nidra led by Ranja Weis.There was snoring.
Yin Yoga is a more meditative approach. It has a slower pace and poses can be held for up to five minutes or more. The premise behind it is that the moderate stress on the connective tissues that each pose provides helps to increase circulation and improve flexibility.  
The length of each pose allows the practitioner to cultivate inner awareness, focus on what's going on internally both physically and mentally and aim to calm the inner dialogue.  
A truly wonderful experience I am both sad it's over, yet excited to try out some of the new tips and tricks I learned in each workshop. I could go on and on about the experience but the article may prove long and arduous for us all!  
If you are interested in hearing more about the Barcelona Yoga Conference or any of the styles or teachers outlined above, please feel free to drop me a line on Twitter. 
There are many Yoga conferences around the world happening throughout the year including The Asia Yoga Conference in Hong Kong and the Yoga Conference Toronto. Some offer scholarships and discounts that are worth checking out. Early bird prices may also apply.

My advice? If you're travelling a great distance for a Yoga conference, add on a few days holidays afterwards to experience the city you're in because all you will do during those first 3 or 4 days will be Yoga, Yoga, Yoga!