Standing at six-and-a-half feet tall, international tennis star Marin Čilić is a big man by all accounts. Therefore, the sight of him in tears on Centre Court had a big impact on perceptions of masculinity and sport.

The stereotypical image of masculinity centres around a mythical creature who if he feels any emotion at all, certainly does not express it. 
Despite being obviously unrealistic and far removed from the modern male, the image has become ingrained in the mind of society, leaving young men feeling isolated at times of stress. 
Therefore, when Croatian tennis player, Čilić was captured sobbing by international cameras court side at Wimbledon, it sent out a powerful  message to viewers.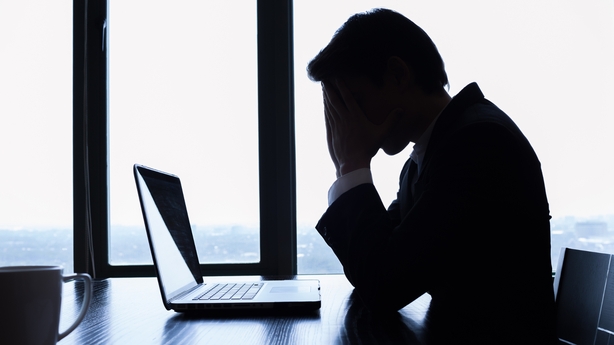 A blister on the Croat's foot left him incapable of the rapid movement required to even test tennis legend Roger Federer, leaving him embarrassed and frustrated.
Though it would have been simpler to blame the pain he was experiencing, Čilić instead cited the emotional turmoil of the high stakes and intense preparation as the cause of his emotional anguish. 
"It was just emotionally that I knew on such a big day that I'm unable to play my best tennis, in physical, and in every single way", he said speaking  to The Express.co.uk.
"That was just a little bit combination of all emotions because I know how much it took for me to get here", he explained.
We need your consent to load this YouTube contentWe use YouTube to manage extra content that can set cookies on your device and collect data about your activity. Please review their details and accept them to load the content.Manage Preferences
The Croatian drew much praise from Twitter for his display of emotion in the stereotypically male dominated world of sport.
Commentators trying to mansplain #Cilic crying - must be injury related, I don't understand. He's allowed to cry. Men cry too #getoverit

— Grace Fitzgerald (@GraceFitzG) July 16, 2017
.
Cilic showing that men, even brilliant sportsmen, cry. Hugely brave to get back on the court #WimbledonFinal

— Lynette Dakin (@LynetteDakin) July 16, 2017
commentators having trouble w/ Cilic's panic attack as its not a physical injury. men cry too. It's called #emotion #winbledon2017

— Softcore Forelorn ♏️ (@iamlfw1031) July 16, 2017
The phantom figure of the unfeeling male with the stiff upper lip, has cast a damaging shadow over Irish life, resulting in increased mental health issues among the male population. 
"It is completely normal and natural for men to cry but, in general, men are reluctant to show their emotions", spokesperson for the Samaritans, Oliver Skehan told me. 
"Society's expectations of masculinity pile the pressure on men, even sportsmen at the top of their game, but the tide is turning", he explained.  
"By allowing men the space to show their feelings it opens up the conversation and eases the pressure on men across society and banishes the thoughts of having to tough it out", Skehan said. 
According to the Central Statistics Office 451 people died by suicide in 2015 alone, 83% of whom were men.
Men between 25 and 34 were among those at the highest risk, emphasising the relevance of the attention being drawn to the 28-year-old.  
Roger Federer too became emotional when he was declared the victor, as he became the first man to win eight titles in the tournament's history.