Wednesday, 21st of June marks International Yoga Day.
Celebrated annually since 2015, International Day of Yoga was declared by the United Nations General Assembly on December 11 2014 following a proposal by Indian Prime Minister, Narendra Modi in his UN address on September 27 where he stated:
"Yoga is an invaluable gift of India's ancient tradition.
"It embodies unity of mind and body; thought and action; restraint and fulfilment; harmony between man and nature; a holistic approach to health and well-being. 
"It is not about exercise but to discover a sense of oneness with yourself, the world and the nature. By changing our lifestyle and creating consciousness, it can help us deal with climate change. 
"Let us work towards adopting and International Yoga day."
Therefore, in celebration of this ancient practice, I've pulled together a few little-known facts about yoga to help explain a little of its background.
1. What Does 'Yoga' Mean?
The word 'yoga' is derived from the Sanskrit root 'yuj' which literally means to 'yoke' or 'unify.  It refers to the coming together of the body, mind and spirit.  
This can happen on the mat, during meditation or that moment of clarity where you notice what's going on around you and be completely present in that moment.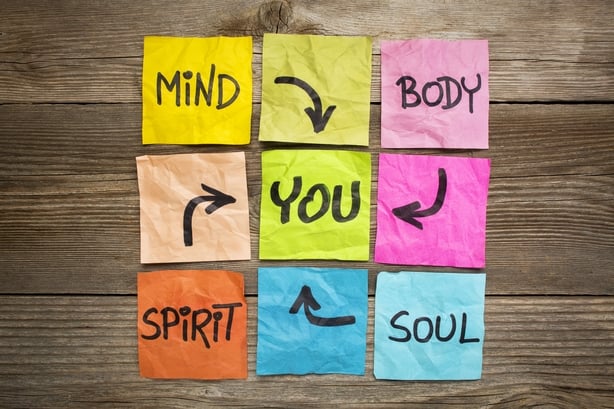 2. Many Styles, One Goal
There are more than 100 different schools of yoga. Some of the initial versions include Hatha yoga, Jnana yoga (the path of knowledge), Raja yoga (royal yoga), Bhakti yoga and Karma yoga. More recently, the likes of Ashtanga yoga, Bikram yoga and Jivamukti yoga to name but a few.
Each style of yoga may have different practices. However, they all share a common thread in the goal of achieving a state of unity and a sense of oneness with the universe
3. The 'Father' of Yoga
We have come across Patanjali in previous articles as an Indian sage around the time of 150 BC who documented a series of aphorisms detailing how to practice yoga in the Yoga Sutras.
However, yoga has been around long before Patanjali arrived on the scene. He is simply referred to as the 'Father of Yoga' for making it more accessible.  
4. How Did Yoga Arrive in the West?
The great Hindu leader, Swami Vivekananda can be credited for introducing yoga into Western culture as his address to the Parliament of Religions in Chicago in 1893 is said to have instigated the evolution of yoga in the Western hemisphere.
In more recent times, The Beatles and in particular, George Harrison, made a vast contribution to the distribution of yoga in the Western world. The popular band were the first to introduce Hindu melodies into modern music and to bring the Indian sitar into rock and roll. 
Examples from some of their songs are: Across the Universe from the album Let it Be and Norwegian Wood (The Bird Has Flown) from the album Rubber Soul.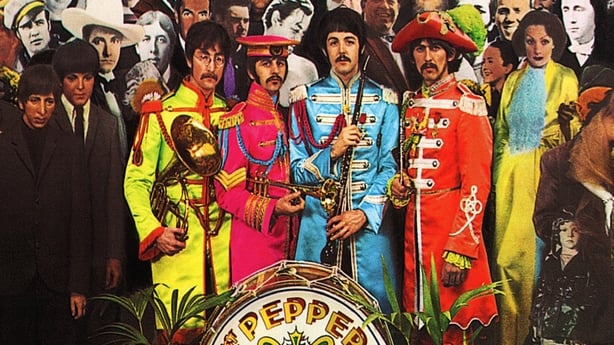 5. There's More to it than Asana 
Swiss psychologist Carl Gustav Jung was a student of Kundalini yoga and was one of the first to relate Eastern ideals and the inner experience to Western psychology.
6. Yogi Vs Yogini
Men practicing yoga are called 'yogi's' while the name for a female practitioner of yoga is called a 'yogini'
7. No Girls Allowed 
A far cry from most yoga classes today, traditionally women were not invited, nor were they encouraged to practice the physical aspect of yoga that is asana. The first female pupil permitted into an Indian ashram and, indeed, the first Western woman, was a Russian lady by the name of Eugenia Peterson-Labunskaya in 1937. 
Later taking the name Indra Devi, she is often referred to as the 'First Lady of Yoga' and has played a huge part in spreading yoga around the globe teaching in India, China, Russia, Mexico, the US and Argentina.
8. The Origin of the Yoga Mat
The ancient yogi's traditionally practiced yoga on a type of grass known as 'kusha' grass or on a rug made from animal skin. As yoga reached the West, practitioners used towels or cotton mats on wooden floors.
However, in 1982, a lady by the name of Angela Farmer began to use carpet underlay cut to size while teaching yoga in Germany.
On returning home to London with the material, her father contacted the German manufacturer of the padding and became the first retailer of 'sticky mats'.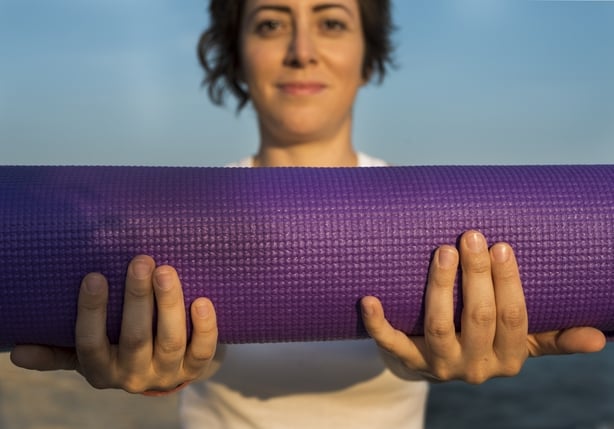 9.  How It Has Evolved
Up until the 20th century, asana was rarely the primary feature in the yoga traditions with the focus being more so on practices such as Pranayama (focus on the breath as a means to expansion of the vital energy), Dharana (improving mental focus and clarity) and Nada or sound.
Health and fitness was not the primary goal until the early 20th century. By then, the appeal of stronger, fitter bodies was closely linked to the threat of colonisation and the need for a better nation, equipped to deal with this external threat.
Therefore, yoga began to incorporate more physical exercise combining traditional Indian practices such as wrestling with movements originating from Western techniques such as Scandanavian gymnastics.  
10. Yogi's Wrote the First Book, Like… Evveerrr!!
The Rig Veda is the first and earliest of four Hindu religious scriptures known as the Vedas. Dating back to almost 1500 BC it is believed to be the oldest known text in the world and the first extensive composition to be discovered in any Indo-European language.
It is a collection of over a thousand Sanskrit hymns and mantras and provides a rare insight into early Indian mythology, culture and religion.
We need your consent to load this YouTube contentWe use YouTube to manage extra content that can set cookies on your device and collect data about your activity. Please review their details and accept them to load the content.Manage Preferences
Celebrating International Yoga Day in Ireland
1. Happenings Yoga will be celebrating International Yoga Day in association with the Indian Embassy and Dublin City Council in Dartmouth Square, Ranelagh on Saturday the 17th of June. 
Here the Deputy Lord Mayor of Dublin and the Indian Ambassador will open up proceedings at 10.45am followed by a class led by the wonderful Lou Horgan. 
With other yoga activities happening, fruit and refreshments served, keep an eye on their Facebook page for more information.
2. On Wednesday the 21st of June there will be an open yoga practice at City Hall, Dublin between 1pm and 3pm with yoga teachers from Yoga Therapy Ireland on hand to guide you through. Grab your mat and come along!
3. LifeCleanse on South William Street, Dublin will be celebrating International Yoga Day with free yoga classes throughout the day on June 21st so whether you're an existing student or completely new to the practice, you can try out a number of styles here.  
4. Rejuvenate Ireland Wellbeing Conference takes place on Wednesday the 21st of June incorporating Yoga For All at the Ferrycarraig Hotel, Wexford from 9.30am to 12pm with a cost of €10 per person including a light lunch.
5. Various classes and workshops will be held at Creacon Lodge and Wellness Centre, New Ross throughout the day also.
If there are any other activities around the country to celebrate International Yoga Day, let us know!  We'd love to hear about them!