Cian McCormack is cycling for stories for RTÉ Radio 1's news programme Morning Ireland . The presenter is getting back on his bike in order to unearth the most interesting and unheard stories that Ireland has to offer and he told us all about it.
The Ireland by bike series will see Cian cycle his way from the North West to the South West this Summer, stopping off in various towns and villages in order to find the best stories from real people. In just ten days, Cian hopes to visit Mayo, Sligo, Fermanagh, Leitrim, Roscommon, Galway, Clare and Kerry.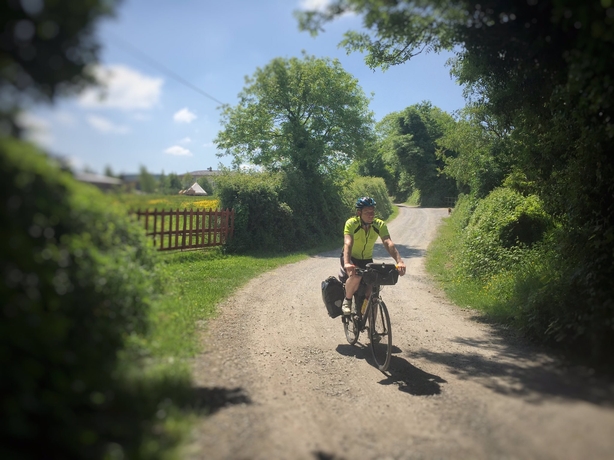 "One of the main themes of the series looks at the government's 'Action Plan for Rural Development' which aims to 'unlock the potential of rural Ireland'. But what I really want to focus on are the stories of people on the ground," said Cian.
"I'm hoping people and communities will contact me before I start cycling so that I can organise to meet them. Maybe, they are running an interesting local festival or have something positive to tell us," Cian added.
This is the third series of Ireland by Bike so we asked Cian what, he thinks, makes the bike series so popular with us Morning Ireland listeners?
'Ireland by Bike' always gets a reaction from listeners - especially the ones who I met along the way, and of course, the ones who email us. Lots of listeners contact us on Twitter and email us about their stories.

We try to follow up and meet some of them to tell their stories. I think that puts people at the centre of the 'Ireland by Bike' series. Also, the series brings us to places the programme doesn't always get to.
What do you most look forward to, and also most dread, before getting on the bike for the series?
I really look forward to meeting people. When you travel in a car for a series like this you tend to pass nearly everything by.

But, when you're on a bike, you're more likely to stop to talk to the farmer standing at the gate of this farmyard or the family taking a walking on a country road. I look forward to all those wonderful conversations.
I don't dread anything on a series like this. However, what is always challenging to deal with is tiredness.

Cycling, recording, editing and doing live segments for Morning Ireland is tiring.

Tell us something we don't know about the bike series and won't hear on air?
The key to this series is modern technology. Much of the broadcasting and recording is done on a phone.

When I joined RTÉ that technology didn't exist and it would have needed more equipment and people ... too much to fit on one bike!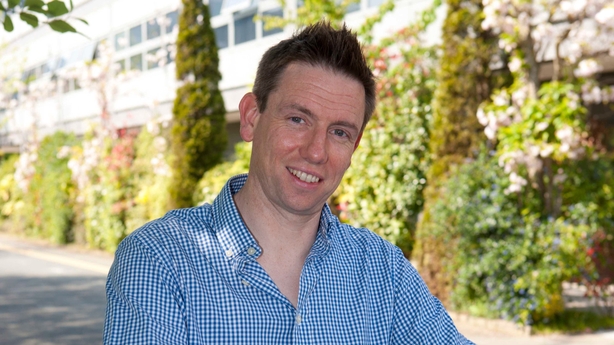 Do you want to chat to Cian on his journey? Be sure to get in touch with Morning Ireland by e-mailing irelandbybike@rte.ie or tweet @cian_mccormack or @morningireland.
Cian will be making daily reports from Ireland by Bike on Morning Ireland from Wednesday 14th June until Friday 23rd June.