Broadcaster Aine Lawlor relaxes after a long day grilling politicians with a spot of gardening, so no better person to host TV coverage of Bloom, the country's biggest celebration of all things green-fingered.
She talks to Andrea Byrne of the RTÉ Guide about what we can expect from this year's festival
"It's my TV porn," laughs Aine Lawlor when asked if she's been watching the latest season of Super Garden. "I absolutely love it," she emphasises.
The broadcaster's enthusiasm will be on display when she and her co-host Marty Morrissey present the final of this year's series, when the winning garden will be unveiled at Bloom.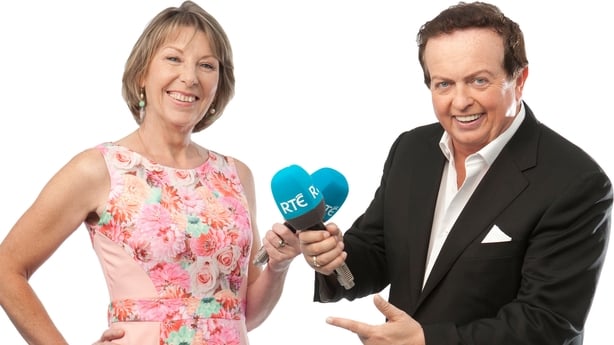 So who will win? Will it be Ashling Harrison's Hygge garden, Des Kingston's Rustica Hibernia design, Callum Sheeran Purcell's party garden, Martin Greenwood's Over the Rainbow creation or Maddie Dineen's Sanctuary?
Viewers at home can have their say by voting for the Viewer's Choice Award on the Super Garden website.

"The standard has been so high this year. I think it's one of the best groups ever," says Aine, on the phone just before she's due on air to present News at One on RTÉ Radio 1.

"It's so much fun with the live final element. The reaction from the crowd last year was fantastic and I'm dying to be part of that again this year."
The Super Garden live final is just one of three live RTÉ shows from the opening day of the much-loved horticulture and food festival on June 1. Now in its 11th year, coverage of Bloom starts at 5.10pm, with Aine and Marty meeting the designers responsible for creating 2017's stunning show gardens and take a look at this year's biggest floral trends.
The Super Garden Live is at 7.00pm, then the presenters, who also host RTÉ's Ploughing Championship coverage together, return with a behind the scenes show, including the awarding of medals, a flavour of the Food Village, and much more.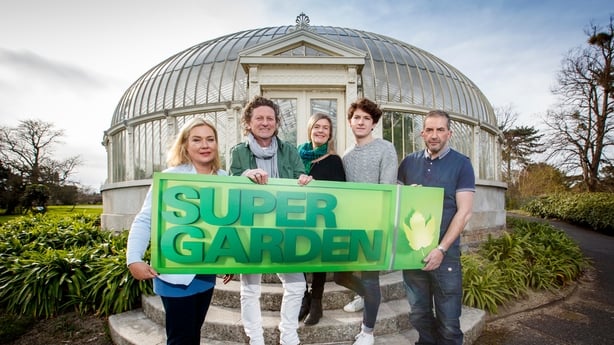 Bloom 2017 will feature 22 show gardens created by award-winning garden designers.
Organisations such as Our Lady's Children's Hospital Crumlin, Enable Ireland, Trocaire, Pieta House and Oxfam/GOAL have collaborated with a number of seasoned and new Bloom designers to create show gardens illustrating a range of issues that resonate on a global scale.
These include children's health, disability, mental health and the desire for a more tolerant and peaceful world. "I would definitely be there even if I wasn't working," says Aine, "but I wouldn't be there with Marty, so that obviously makes it extra special.

"At this stage, it's so lovely: you're meeting old friends, gardeners and exhibitors. Each year, you look at what they've managed to do, and you're blown away by the sheer imagination, so I can't wait to see what they come up with this time."
An accomplished gardener, Aine spends any free time she has planting flowers and growing vegetables.

She also loves to cook the food she grows. "Yesterday was a day off, so I tried to get stuff done in the garden. Because it's May, I have tomatoes jumping out of their pots. I am trying straw bale gardening this year to see if the heat will help them against the weather.

"I have squash, beans, courgettes, so my greenhouse is full to gills. It's been a cold, dry spring. I know it's warmed up a bit and we had that little bit of sunshine last week, but from a gardener's point of view, it's been tough.

"I see in the UK they are warning about the fruit harvest because of the cold April."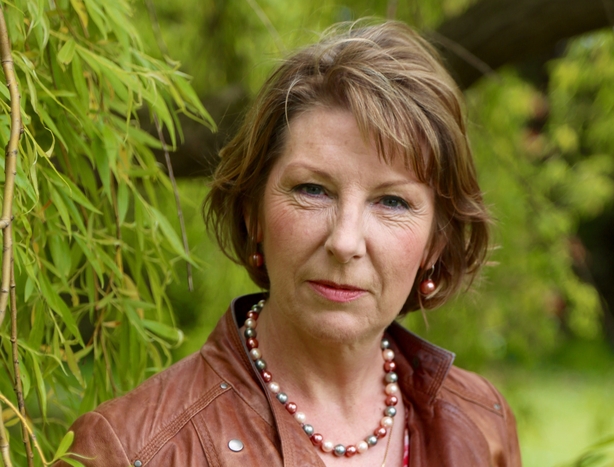 Back to studio though and Áine added: "The truth is I am such a lucky bunny to be able to be here and do a job I love (News at One and The Week in Politics) and then go off and do things like Bloom and the Ploughing. Flowers and Farmers, what's not to love?" she laughs.
Has she consulted her colleagues in Met Eireann about what we can expect weather-wise for Bloom? "The sun is going to shine," she insists. "I just bought a dress yesterday and it's a chiffon, flowery affair so it better shine!"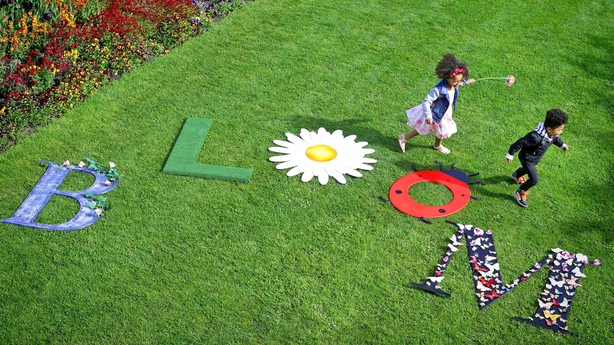 Bloom is at Dublin's Phoenix Park from June 1 to 5. See bloominthepark.ie. You can vote for your favourite Super Garden at rte.ie/tv/supergarden until 8.00pm on Thursday, June 1.