Wellfest happened last weekend and The Yoga Bear was first at the gate to immerse herself in all things 'well'!  Now in its third year, the health, fitness and wellness festival welcomed people of all fitness levels, ages and backgrounds along to take part in a host of activities and talks on topics such as yoga, pilates, fitness, food and mindfulness.
Obviously yoga is what attracted me to the festival but I did manage to catch some great talks and stand on the sidelines of some intense training sessions and Sunday certainly lived up to its name as the Sun Gods kissed us with some wonderful weather.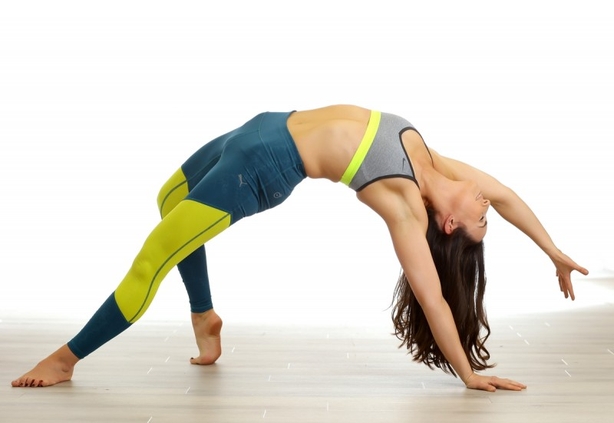 Prana Rising
I arrived just in time for a short invigorating morning practice called 'Prana Rising' with yoga, meditation and mindfulness teacher, Lee Tracey. The word 'Prana' means 'life force' or 'vital principle'. Vitality. It is connected to the breath as Prana enters the body through the breath and finds its way into every cell of the body.
The focus of this short session was to awaken and invigorate our internal energy stores and to shake off any stale or excess energy lying dormant. To start, we used a traditional internal cleansing technique or 'kriya' called Kapalabhati.  A form of breathing technique, Kapalabhati is practised by alternating short, explosive exhalations and passive inhalations.
Breathing like this for a couple of rounds (approx three rounds of 15-25 breaths) can help to raise energy levels and so, was the perfect way to start a sleepy Sunday morning. We then went through a short, dynamic flow featuring plenty of planks, downward facing dogs and heart opening poses.
Soulful Shakti
Next on the schedule was a follow on class with Lee Tracey called 'Soulful Shakti'. Shakti is thought to be the personification of the feminine energy within the universe. She represents creativity and change and can help to restore balance.
Moving through a class of deep hip and hamstring stretches with poses such as pigeon and garland pose we were able to work towards awakening Shakti and tap into our own personal source of creativity.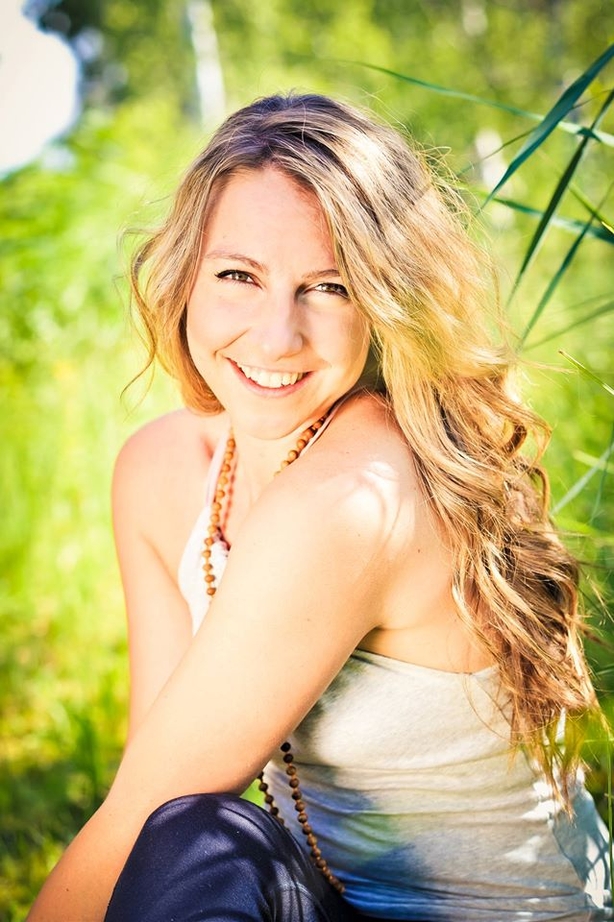 Stripped Vinyasa Flow
A short break and it was on to a stripped vinyasa flow that was suitable for all levels with Sibylle Dallman.  I'm a regular at Sibylle's classes so I knew we were in for a treat. Beginning by bringing focus to the breath, we began to move and glide through a flowing vinyasa class.
There were plenty of options for all levels to either stay where you are and work on that or give yourself a little nudge to move past your own personal 'edge' into some more challenging options. Sibylle is a dab hand at bring the class into poses they may never have thought possible by breaking them down into bite size pieces and then building them back up into the complete pose.
For this class, we worked towards Flying Crow Pose. Yes, really! We also worked on tapping in to our life force. Letting go of the things that make you feel small and welcoming more of the things that lift you up.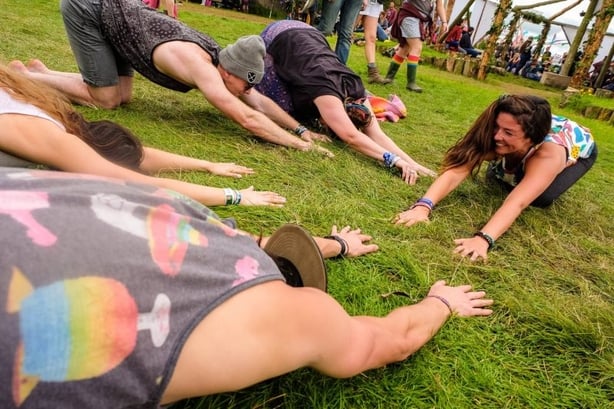 Meditative Slow Flow
One could be forgiven for thinking that this class would be about sitting, breathing, gently flowing. However, Jenny Keane brought us through a strong practice as we worked on drawing energy up from the Root Chakra through Sushumna Nadi. 
The Nadi's are energy channels through which Prana (life force) flows. Sushumna Nadi runs through the central channel of the spinal cord and is connected to the Central Nervous System. Every pose we held, we were cued to draw our energy in towards the midline. 
Squeeze everything towards the midline which brought a great deal of buoyancy to each pose. Holding poses for a little longer than usual, we began to harness our own inner strength both mentally and physically and so, we meditated on that slow flow. See what I did there?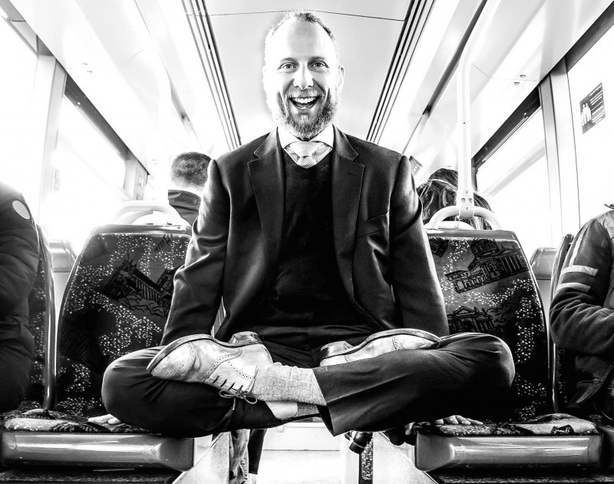 Unplug: Switching Off in an 'Always On' World
Following an invigorating morning of movement, it was time for me to rejuvenate and refuel. I took a walk around, got some food and stumbled across the WellTalk stage where Chris Flack and Aidan Healy from Unplug were detailing how technology influences our lives today. 
Former tech worker Chris gave a brief intro on how technology began to negatively impact his life and how he is now making it his mission to work with a team of behavioural change experts to develop programmes based on sound research that will allow people to effectively engage with technology.
Chris and Aidan spoke about the challenges of being constantly 'plugged in' and regularly distracted by low quality or aspirational content that inspires unrealistic expectations. With this they offered some solutions with ways of measuring and monitoring your online behaviour, organising your technology and devices in a way that works for you but does not serve as a distraction, setting boundaries and also ways of stepping back to recharge. 
Some valuable information from these two and it really fit in with what each yoga teacher had touched on in the earlier classes. The fact that our day to day lives have become so busy as we are constantly 'switched on', we sometimes forget to take a step back. There is no doubt we need technology to get by in today's modern society but we also need to be able to switch off.
Besides yoga, Chris and Aidan were able to give us some other practical tips like switching off social media notifications on your phone and using an 'old school' alarm clock rather than your phone to avoid getting pulled in to checking your social media networks first thing in the morning.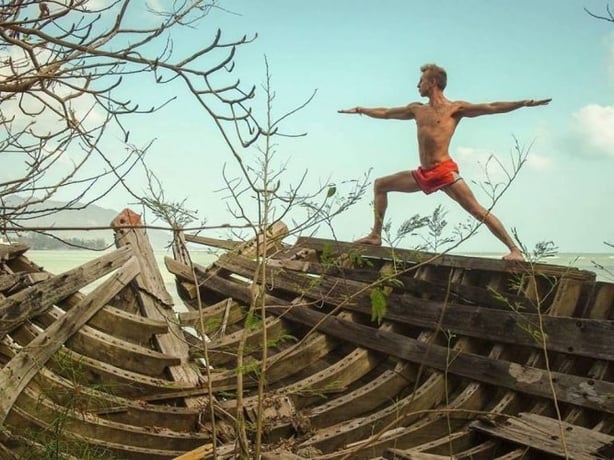 Liberate the Heart Flow
Back to yoga!  Next it was time to liberate the heart with a creatively infused, cheerful energising flow with Art McHeart. Art's enthusiasm and humour made for a flowing class with plenty of giggles. We spent time connecting with the breath, gathering energy and shaking off the old to make space for the new. 
WellYoga Closing Party
We ended a satisfying day of practice with Closing Party Yoga with the lady who kicked off proceedings, Lee Tracey. The session involved lots of partner work. Shoulder massaging strangers, handstand helping neighbours and the option to have a little dance at the end if the urge overcame you!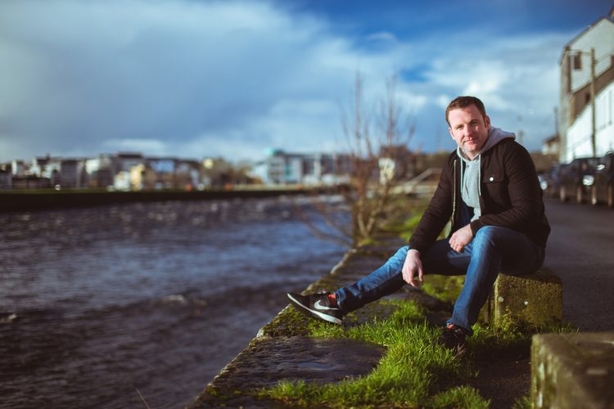 Change Your Stories to Change Your Life.  How to Speed Up Your Results in Health and Happiness
Almost about to leave, I took one final walk around the site boasting many different areas, I came across the WellTalk stage again where speaker, author and entrepreneur, Pat Divilly was hosting a talk. 
Priding himself on building communities and bringing a greater sense of belief and belonging to every individual he works with, Pat was there to encourage us to be 'authentically you'. 
We spend so much time wearing masks for different scenarios, it's easy for us to forget who we are. To sometimes want to be invisible. 
He talked about facing your fears, doing the things that may scare you because that's where true growth happens. 
He asked us to question ourselves and our 'goals'. Are they truly our goals? Or are they what society, your parents, your friends tell you should be your goals. In Pat's words – "Is the mountain you're climbing, your mountain?" and … will you enjoy the climb?
The common strand running through every session I attended seemed to lead to learning how to step back, evaluate where you are, recalibrate and move forward. 
Chris and Adrian provided methods of taking a break to avoid technology burn-out, Pat Divilly inspired personal goal setting while Lee Tracey offered ways to tap into the fountain of creativity that resides within to help devise ways to achieve each goal. 
Sibylle Dallman presented the tools to nudge past the imaginary limits we see ahead of us while Art McHeart and Jenny Keane taught us to play! 
Revel in your achievements, have fun! Otherwise, what's the point?
The premise of Wellfest is to participate, feel good and have fun. Whether looking to kick-start a new health and fitness regime or top up your skill set by getting in front of seasoned professionals, this was the place to do it. 
It was the chance to try new activities without committing to a course or gym membership and the perfect opportunity to dip your toe in the water or stand by and watch from the sidelines to see just what is involved in a 'Vinyasa Flow' style yoga class or a TRX workout. 
In addition to the physical activities, there was so much more to do like listening to talks, watching food demo's, browsing the stalls at Well Village or replenishing the energy stores with delicious food from the many diverse food vendors. 
Families were welcome to bring the kids along and hang out in the WellKids area offering activities such as Boxing, Mindfulness and Zumba!
If you're interested in trying out any classes, workshops, seminars or retreats with any of the presenters mentioned, check out the links below:
Back to the Heart Yoga with Art McHeart and Jenny Keane
WellFest will return to Herbert Park in May 2018.  Keep your eyes peeled for more info here.

There are lots of other health and well-being events on around the country, even festivals such as Body and Soul in June and the West Cork Yoga Festival in August that celebrate all things good for the mind and body. I might even see you there!