Yoga Pose of the Month: Chair Pose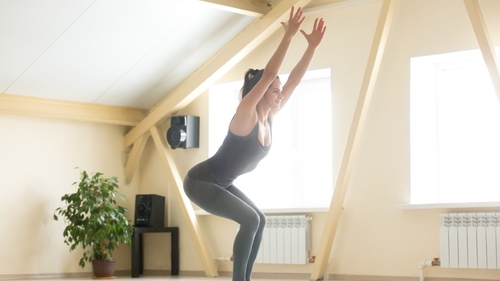 Trying to listen to alignment cues in a yoga class and understanding the right positioning can be overwhelming. Especially if you're a complete beginner and simply trying to just keep up! That's why every month I will break down a pose, show you how to get into it safely, highlight its benefits and offer one or two top tips.
Continuing our series of standing poses, let's take a look at Chair Pose, also referred to as Utkatasana in Sanskrit.

Establishing the Foundation of the Pose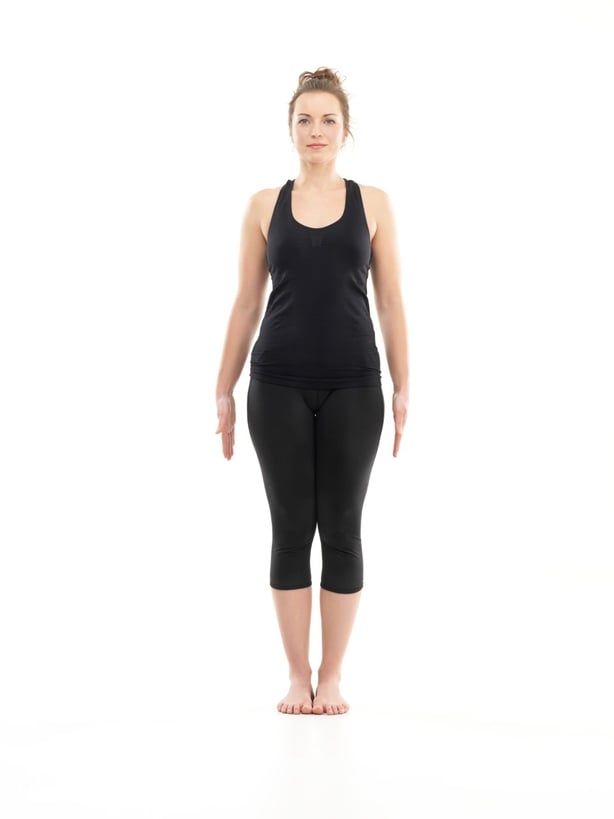 To begin, you can stand in Tadasana (Mountain Pose) and establish a firm foundation.
Also known as a drishti, find an unmoving point to focus on with your eyes and soften your gaze.
As you inhale, raise your arms above your head, palms facing each other, bringing your upper arms in line with your ears.
Moving into the Pose
As you exhale, bend your knees and begin to move as though sitting back into an invisible chair
Aiming to bring the thighs parallel towards the floor, try to bring the knees back over the ankles
The torso naturally begins to lean forward over the thighs in this position
Picture the shape of a lightning bolt and work towards that shape
Maintaining the Pose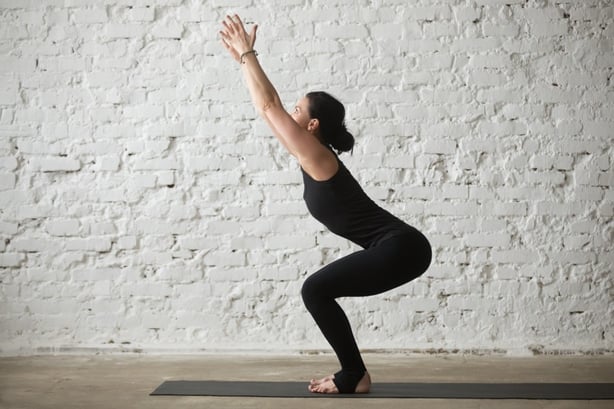 Bring weight into the heels
Try to keep the knees in line with each other with the inner thighs parallel and strong
Aim to keep the upper arms in line with the ears
Lengthen the tailbone down towards the floor 
Relax the shoulders down, away from the ears and firm the shoulder blades against the back
Stay here for a couple of breaths

Completing the Pose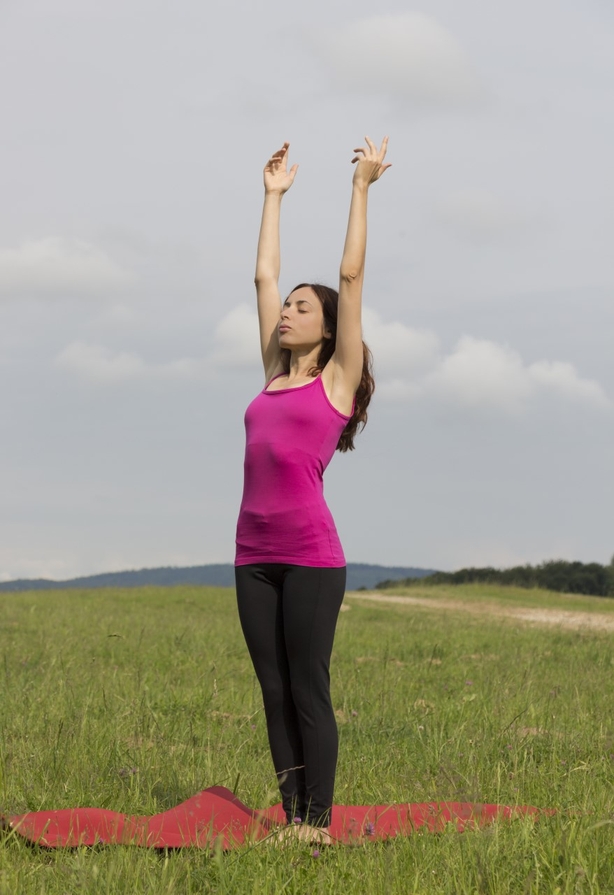 On the inhalation, press into the feet to straighten the knees and lift up through the arms
As you exhale, release the arms by your sides and return to Tadasana.
Benefits of the Pose
Improves sense of balance
Strengthens the ankles, calves, thighs and spine
Stretches the shoulders and the chest
Calms the mind
Note
This can be a challenging pose if you have tight shoulders.  A nice modification is to widen the arms and free up the space in the shoulders.  In the beginning, it also helps to squeeze a block between the thighs to increase strength and improve alignment.
Recipe Search
Search by ingredient, chef or programme