RTÉ One's Big Week on the Farm hasn't even started, but host Patrick Shavley is already hitting the headlines with his attempt to break a world record. As anyone watching The Late Late Show on RTÉ One this week will know, the Shavleys are an ambitious family of farmers.
On Wednesday the 29th of March, the Cavan farmer attempted a smash a record by reversing a tractor and trailer for more than 13 miles on a long stretch of road in his home county of Cavan.
Not something you report on everyday #Tractor reversing world record attempt #NorthernSound #bigweekonthefarm #Cavan @farmersjournal pic.twitter.com/1LTeQng331

— Sean Mc Caffrey (@BreakfastRollNS) March 29, 2017
We will find out if the record has been broken from Guinness World Records by the 4th of April.
Expect big celebrations on site if it's good news!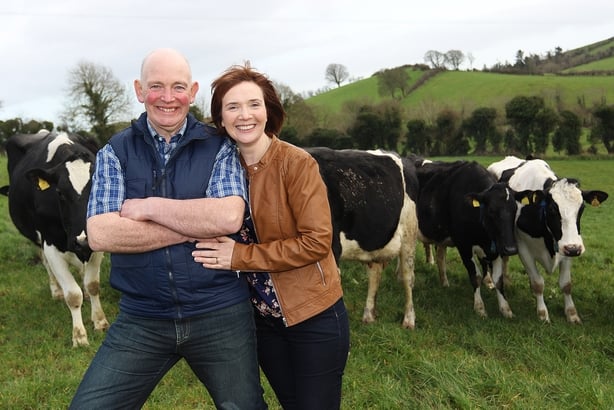 There was some great support on Twitter with people wishing Shalvey the best of luck in his efforts.
Best of luck to Patrick Shalvey - aiming to break Guinness Record for Tractor/Trailer reversing down N3 in Cavan today! Big Week #onthefarm pic.twitter.com/S2PHN3rLrL

— Louise Denvir (@LouiseDenvir) March 29, 2017
With a series of other world record attempts planned who knows, maybe one of our special celebrity guests will break the next one?
Big Week on The Farm returns to RTÉ One for nightly live programmes from 7pm until 8pm from Monday, April 3rd to Friday, April 7th. Check back with RTÉ LifeStyle for all the happenings during the week.
The Ray D'Arcy Show on RTÉ Radio 1 will be doing daily updates on the show every day next week.
If you miss any of the live shows, you can catch-up on the RTÉ Player.

Big Week on the Farm is co-funded with RTÉ by Science Foundation Ireland. Science and technology are increasingly part of modern farming and food production.