RTÉ's Big Week on the Farm Goes BIGGER Than Ever as it heads to Cavan
RTÉ One's hit agricultural show Big Week on the Farm is back and is headed to Cavan. Next week we're taking up residence on a dairy farm for another five nights of live television where anything can happen.
Big Week on the Farm welcomes the spring, when the land comes to life, with a unique blend of beautiful wildlife footage, fun and educational features and audience interaction.
With an even bigger set, a bigger live studio audience, and a bigger host family, this year's Big Week on the Farm promises to entertain and educate like never before.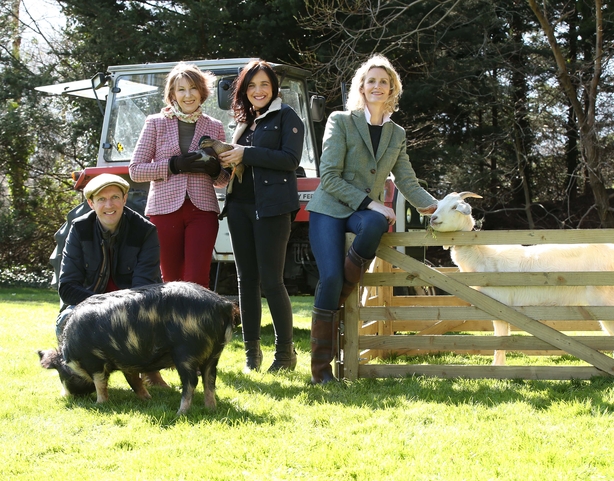 Meet this year's family
This year the show comes live from Maudabawnin Co Cavan, home to Patrick and Geraldine Shalvey's dairy herd. Patrick and Geraldine Shalvey and their children Enda (20), Colm (18) and Aoife (16), are the show's host farmers this year.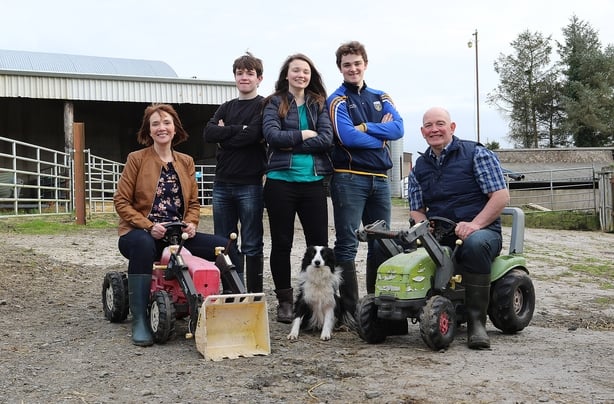 The family have been farming for generations. Enda is an Agricultural Science student in UCD, Colm is studying for his Leaving Cert and budding artist Aoife is in Transition Year.
The farm
The Shalvey farm is home to a vast array of wildlife. From great-crested grebe who compete with heron and kingfisher for food in one of Cavan's 365 lakes, to buzzards flying in search of carrion and small animals, and mink and pine-marten who roam freely with deer and foxes.
With the help of animal behaviour experts, hidden cameras and drones, the Shalvey family will learn about the covert lives of some of Ireland's most fascinating wild animals.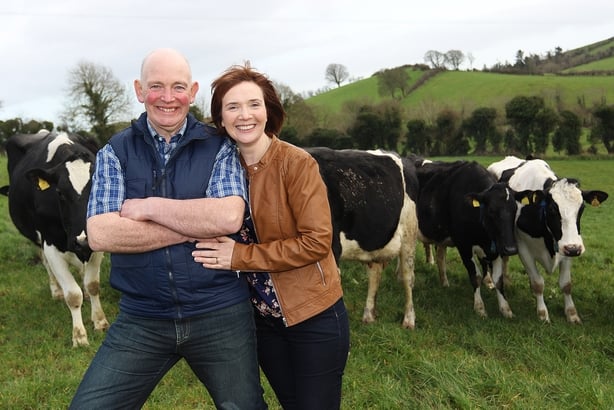 "It's very exciting," Patrick says. "Everyone in farming and the local community here in Maudabawn watched it last year.
"We're a tight-knit community, and everyone's asking who the stars are that are coming - but we haven't been able to say, until now! It's a very big deal for this beautiful part of the world.
"It's really only started to hit us now: the enormity of it all. The caterers have been down, the load man, the lorry man, the site builders.
"Spring is the farmer's bread and butter, and dairy farmers are at their limits, putting out slurry, calving and feeding cattle, so we are very busy at the moment" he added.
What can we expect this year?

Filmed in front of a 150-strong live audience in a purpose-built studio on a field nestled in rolling drumlins, viewers can expect live studio demos, discussions, dissections, hatchings and births.
Ella McSweeney, Áine Lawlor, and celebrity guest presenters Ruby Walsh, Al Porter, Vogue Williams, Pat Shortt and Aoibhín Garrihy, will descend on the Shalvey family's dairy farm, amidst the chaos of spring calving and milking.
Meanwhile, location presenters Darragh McCullough and Helen Carroll will be linking in live from ten different farms across the country; two different farms a night.
They'll witness the laying of snail caviar in Leinster, the birth of a baby buffalo calf in Cork, the arrival of 300 new-born goslings on a farm in Meath, farm-to-fork pork production in Donegal and a sheep-dairy in Mayo, to name a few. And the evening weather will also be broadcast from the farm nightly.
From calving to lambing and laying, Big Week on the Farm gives the nation real-time access to the incredible lives of Ireland's farm animals and farmers.
Big Week on The Farm returns to RTÉ One for nightly live programmes from 7pm until 8pm from Monday, April 3rd to Friday, April 7th. Check back with RTÉ LifeStyle for all the happenings during the week.
The Ray D'Arcy Show on RTÉ Radio 1  will be doing daily updates on the show every day next week.  

If you miss any of the live shows, you can catch-up on the RTÉ Player.
Big Week on the Farm is co-funded with RTÉ by Science Foundation Ireland. Science and technology are increasingly part of modern farming and food production.