Lifestyle blogger Erika Fox aka RetroFlame has taken New York by storm. The Kerry native has become a one-woman blogging machine, recently quitting her job to blog full-time from the Upper East Side. She told RTÉ LifeStyle her top tips for living in NYC.
Erika has been running her lifestyle blog RetroFlame for a number of years while working her way up within the fashion world. She has interned for Whitney Port, worked with Olivia Palermo during New York Fashion Week and recently left her position as Social Media Manager at Vince Camuto to pursue her blogging career full time.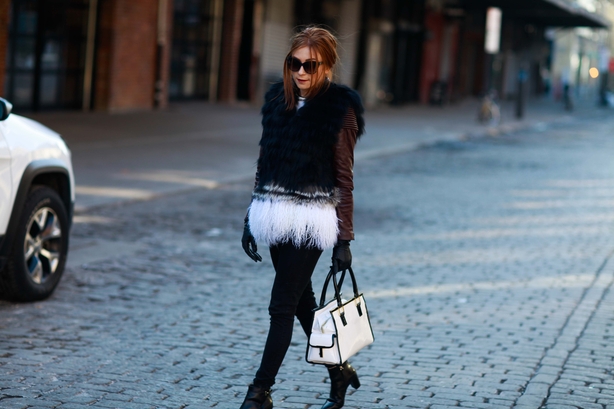 If you follow Erika's Snapchat, Instagram, Facebook, Twitter and brand new YouTube channel; you know that this girl doesn't sleep. She eats, breathes and lives by her blog which documents everything from her DIY decor projects and daily fashion choices to her top fitness classes and iced coffee addiction!
Traveling between New York and Ireland, Erika brings her followers on an epic journey of entrepreneurship and social media know-how. Luckily, this hard work is not going unnoticed and she was recently interviewed by RTÉ's Colm Flynn on Nationwide.
Watch Erika Fox speak to RTÉ's Colm Flynn on Nationwide here.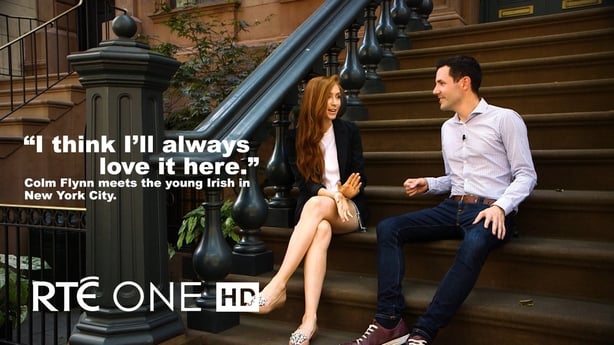 We are long time fans of the Snapchat star so we decided to get her top NYC recommendations on everything from food and beauty products to career and travel tips.
1. New York is one of the best places to eat in the world! Where are your top foodie spots?
Some of my favourites are Two Hands, ABC Kitchen, The Boathouse and The Smith & Aria Wine Bar.
2. You are constantly running around the Upper East Side and Central Park on Snapchat, but is there one place in the city that stands out as your favourite?
I think Central Park will always be my favourite. Where I'm originally from in Kerry is right by a beach called Rossbeigh Beach, and Central Park is more or less my Rossbeigh in NYC. It keeps me sane!
I also love a trip every now and again to the top of the Rockefeller Center. You just can't beat the views!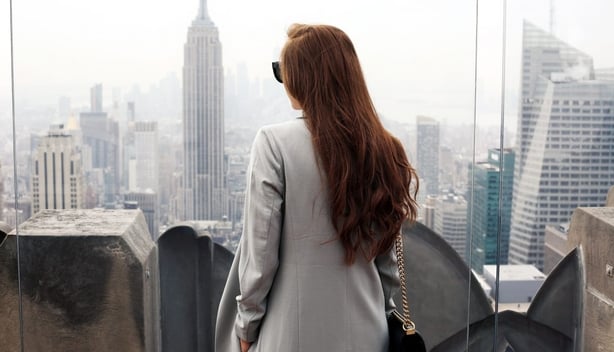 3. What's the one piece of advice you would give to someone hoping to move to a new country?
Don't overthink it! It can be such a daunting experience, but also one that will make you tougher and braver than you could ever imagine.
Do your best to surround yourself with the right people, because when you're away, your friends become your family. So definitely choose wisely... you will be spending A LOT of time with them!
4. What's the one piece of advice for ditching the job and going out on your own?
Do it before you're ready. So many of us wait for the 'right time', but honestly, there will never be a right time. You just have to believe in yourself and go for it!
5. You were really open and honest with your followers when you had issues with your skin and you got plenty of feedback and recommendations - what are your go-to skin products?
At the moment, I swear by IMAGE Skincare and also a US brand, Differin. They've literally transformed my skin!
If you are keen for up-to-the-minute news on food, fashion, parenting, fitness, travel, recipes and more – the Lifestyle Weekly Email will put a smile on your face when it comes into your inbox every Thursday.