In a recent article, I mentioned that myself and my gorgeous darling wife get out (and away) nearly more now than we ever did even though we have three small kids.
Granted we have a brilliant support network and we're very grateful and lucky to have this but as parents, we've never been more conscious of how precious our time is. As a result, apart from typical activities such as football, yoga, sports etc, we make a concerted effort to get out and about at least once a fortnight whether it's on our own or as a couple - cinema, gigs, restaurants, weekends away and so on.
All work and no play can easily seep into the life of busy parents and before you know it your kids will have flown the nest and you'll be standing next to the water cooler wondering where your time went.
I've always been somebody that loves spending time with my 'camp' friends and family, and before we had kids we were adamant - as much as we could be - that our kids would adapt to our lives rather than us to theirs...within reason of course.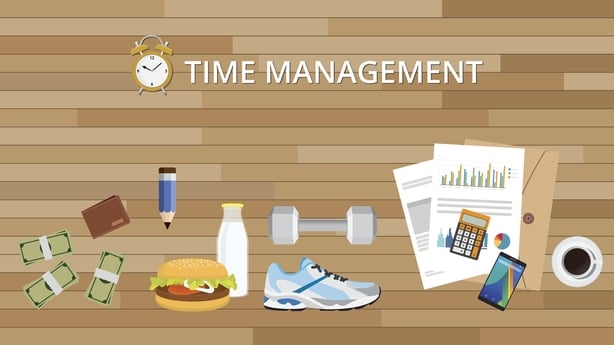 Work-life balance is a way of making sure that both your work commitments and your personal commitments are being met. It's not a system of having your work and life take exactly the same amount of hours or focus. Sometimes it could mean more work hours, and other times it could mean less. It's all about the balance.
In my opinion understanding and managing your pace can help you lead a long, healthy, productive and happy life/career. There are times when you'll need to throttle up and there'll be times when you can throttle down but being self-aware is a crucial aspect to this and doing so will help you enjoy the journey as much as the destination.
Below is an Infographic I came across which highlights a number of tips and tricks for maintaining a good work-life balance so if you feel like you're juggling too many things hopefully this will help you gain some perspective.

DD
Read more from Digital Dad
---
You can find me on Twitter | Facebook | digitaldad@rte.ie
---