To celebrate ten years of Operation Transformation, Karl Henry wants every primary school in Ireland to get moving for 10 minutes of exercise at 10am this morning, February 10th, as he told RTÉ LifeStyle.
10@10 - What is it?
"It's pretty simple - to celebrate 10 years of Operation Transformation we want every primary school in Ireland to take 10 minutes of exercise this morning at 10 am.
"We have built a specific classroom exercise programme and schools can download this to play at any time, so go on and get your school ready to join us!"
Who came up with this great idea?
"The idea was generated at one of our brainstorming meetings for series ten of Operation Transformation. We wanted to get Ireland moving and celebrate ten years of the show and what better way to do it?"
There are similar groups in the UK - is this programme based on any other models and if so, is there proof that it works?
"No, this programme has been built by myself and the team behind Operation Transformation, we know that if we can make exercise fun and get children moving during the day then they are more likely to be healthy and make better choices."
Will these campaigns help reduce the number of cases of childhood obesity? If so, how?
"These campaigns will help to make exercise fun for primary schools and help give the benefits of health to those who take part."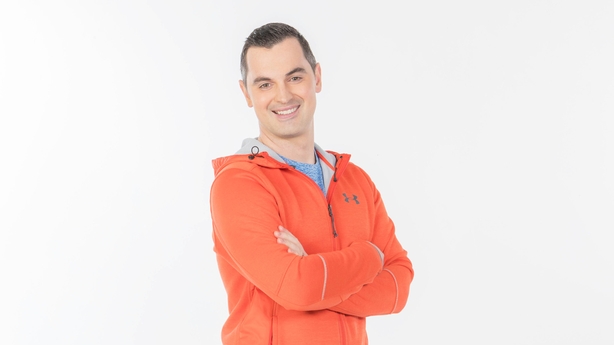 Do parents need to get involved? Can they if they want and if so how?
"The more the merrier. Parents can access the workout on the Operation Transformation website and join in at home with their families."
Your top three fitness tips?
Fitness should be fun.
Fitness should be exertive.
Fitness should be part of your day.
A lot of people are talking about HIIT and interval training as being a sure fire weight loss fitness regime - do you agree?
"Not necessarily. It firstly depends on your body type but more importantly, it depends on the type of training that you like to do.
Interval training involves pushing your body hard and not everyone wants to do that. Finding an exercise you enjoy is far more important!"
Operation Transformation airs Wednesdays and Thursdays at 8.30pm on RTÉ One. 
Want to read more of our Operation Transformation inspirational weight-loss stories, get behind-the-scenes info or healthy, recipe tips? Click here.