Brain Tumour Research has reported that brain tumours kill more children and adults under the age of 40 than any other cancer.
The recent passing of Tara Palmer-Tomkinson, 45, has now shone a new light on this condition she herself had suffered from.
In November of last year, Palmer-Tomkinson revealed she was being treated for a tumour in her pituitary gland.
Brain tumour: The signs and symptoms
Further tests also revealed she was suffering from a rare auto-immune condition which can cause tiredness, weight loss and joint pain.
Yesterday, a police spokesperson said officers were called to an address in London at around 1.40pm and discovered the body of a woman in her 40s.
Police say the death is being treated as "unexplained", but not suspicious.
On her passing, she has been praised for raising awareness about brain tumours, an often overlooked condition.
Chief executive of The Brain Tumour Charity Sarah Lindsell said: "Our hearts go out to all of Tara Palmer-Tomkinson's family and friends.
"Three months ago, Tara was brave enough to speak out about her brain tumour diagnosis and the impact it had on her life.
"Her honesty helped to raise awareness of the disease and it was welcomed by the many thousands of people in the UK and around the world who cope with the impact of a brain tumour."
"Tara helped to show why we must do all we can to defeat this devastating disease, which is the biggest cancer killer of children and young people in the UK.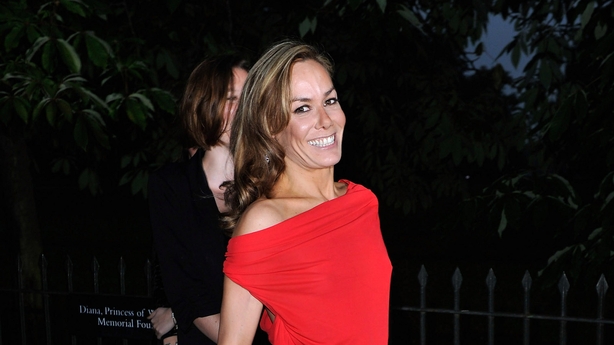 Key statistics from Brain Tumour Research:
Brain tumours kill more children and adults under the age of 40 than any other cancer
Less than 20% of those diagnosed with a brain tumour survive beyond five years compared with an average of 50% across all cancers
Incidences of, and deaths from, brain tumours are increasing. Deaths are up 27% since 2002
Fighting the Disease
Sue Farrington Smith, chief executive of Brain Tumour Research, said: "It's vital to shine a spotlight on this neglected cancer, which has seen treatments barely advance in decades.
"Significant research investment is critical if we are going to beat this disease."
"It's not a lost cause and Brain Tumour Research is committed to stirring a revolution in attitudes across the board to ensure that people who are diagnosed in the future will have a more hopeful prognosis."