Amanda Byram and Nicky Byrne have been announced as the presenters of RTÉ's much-anticipated new TV show, Dancing with the Stars.
2fm presenter Nicky cannot wait to begin working on the show, as he really enjoyed his experience on Strictly Come Dancing which he said was "like going to the Oscars every night".

And so, it's official. We could say "you heard it here first", but as Ryan Tubridy acknowledged at the start of his interview with Amanda Byram, the news that she is to present Ireland's Dancing with the Stars from January has not exactly been the best-kept secret in broadcasting.
"I've been hiding under my staircase until this morning. I've been trying to keep out of the public eye, but now I can finally come out and reveal… I am so excited!"
Presenting Dancing with the Stars was "literally a no-brainer", said Amanda. She's been looking for an opportunity over the years to come back to Ireland to host shows, but the timing has never been right, with location shoots and travelling. But, as one of her favourite shows on television, she recalled her reaction when she was asked to present. "I didn't have to think twice." Simple as that.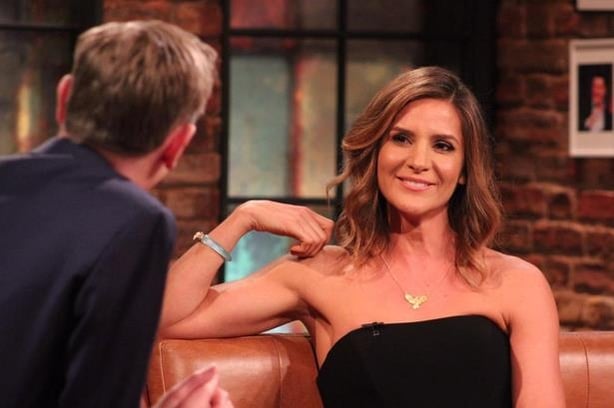 Amanda hasn't been on Irish television for 16 years, so people may "have to blow the cobwebs off me", she said.
"What I am really looking forward to giving it our own stamp. Obviously, it's a really established show, it's a show that has been done all over the world. But now it comes to Ireland, now we get to do it. We get to do it our way, with our own."
Dancing with the Stars will feature five professional dancers and five judges, who are being kept under wraps, for the moment. "An amazing Irish cast and sensibility", according to Amanda. And the stars, the celebrities, who will be featured? Well, for the moment, it seems they are being kept under wraps as well.
What is not under wraps any longer is the name of Amanda's co-presenter, 2FM's Nicky Byrne. And he was equally ecstatic about the opportunity to be involved in what will undoubtedly be one of the Irish television highlights of 2017.
"It's like going to the Oscars every Sunday night", says Nicky. Black tie, diamante, glitter, glitz and glamour. "From a guy's point of view, you feel like James Bond."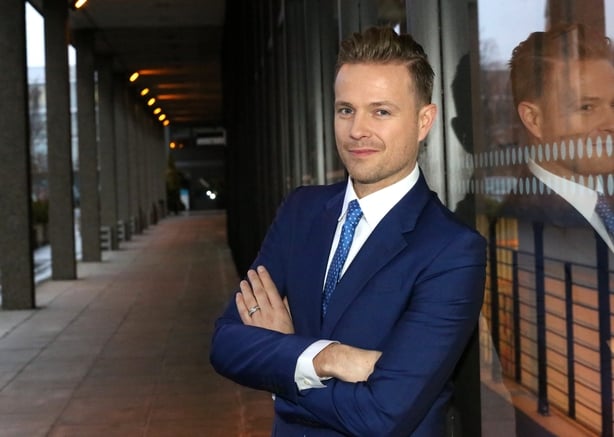 This territory is not unfamiliar to Nicky, as he was a contestant on Strictly Come Dancing in the UK, in 2012.
"You will see people way out of their comfort zone. It could be sports stars, weather presenters…. But there is no record deal at the end of this. They will go back to what they normally do, but they will have learned something."
But let's face it, the real appeal of the show is the glamour, something Amanda is quite upfront about. "It's about the glitz and the glamour, and we have embraced that. It's a format that has already been done in other parts of the world… But we are owning this.
Dancing with the Stars begins on Sunday, January 8th, on RTÉ One Television and will no doubt be one of the hits of the new year. To listen to the full interview, click here.