Sleep coach Niamh O'Reilly sat down with Seamus the dog at RTÉjr to share her top tips on getting your little one to sleep.
We need your consent to load this YouTube contentWe use YouTube to manage extra content that can set cookies on your device and collect data about your activity. Please review their details and accept them to load the content.Manage Preferences
Bedroom Routine
Create a bedtime routine that can become the anchor of your day. Dinner, wind down, bath, story, bed or a similar routine that works for you. This should be a calm, peaceful time that doesn't stimulate your child. The process will soon become familiar, allowing your toddler to recognise what's about to happen and know that bedtime is approaching.
Bedroom Environment
Make your child's bedroom somewhere comfortable and inviting for bedtime. You could bring your little one to select new bed linen – character-themed sets are very appealing at this age. The bedroom should be exactly what it says on the tin – a bedroom. Keep all distractions, toys and other exciting things in another room or downstairs, and as much as possible keep the bedroom a calm environment. There's only one job to do here and that is to sleep!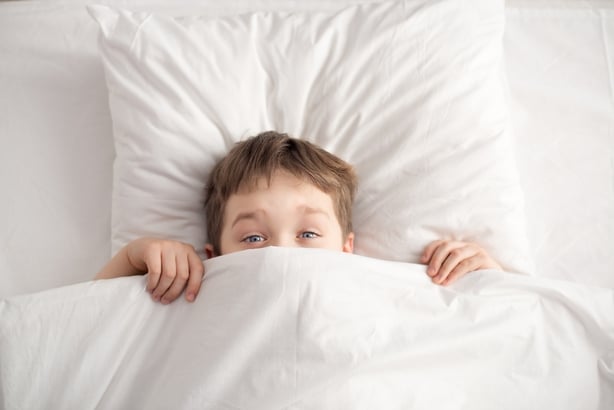 Spray the Monsters Away
If monsters and things that go bump in the night are an issue, try getting an old squirty bottle – help your child decorate it, then explain that you are putting 'magic' spray inside before you let your little one give a few sprays around the room at bedtime.
Bed Boundaries
Make it clear to your little one that this is their bed and that is your bed. You may have slipped into a bout of unexpected co-sleeping, and if you've decided that the time has come to reclaim your bed, you will need to make sure boundaries are set. Have your child understand that it's night-time and what that means.
No Fuss
Don't continue to talk about the changes and new rules – your child will sense your anxiety. When it comes time for bed, put your toddler down with minimum fuss, chatting or stimulation.
Team Work
Work as a team with your partner so that everyone knows the plan, and sticks to it. If your toddlers' bedtime antics or middle of the night wake-ups continue, take turns returning them to bed. Try to avoid a good cop/bad cop situation.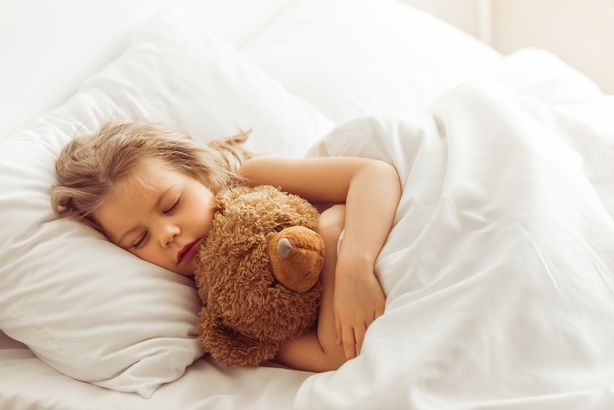 Bribery
Bribery works too! Toddlers often want immediate gratification for all the good things they do. Telling a two and a half-year-old that if they do something well for a week that they can go to the zoo at the weekend might simply backfire! They hear the word "zoo" and want to go NOW!
So, for little ones who have a good level of verbal understanding, get a little "bag of tricks" together. Buy some inexpensive toys, stickers and other toddler-friendly prizes – if they stay in bed/stops playing up at bedtime/sleep all night in their own beds, they get to choose a "gift" from the bag. If they don't, no surprise.
Alternatively, make a reward chart with an older child (3/4yrs+), something fun you can create together. Involving your child in the process, rather than just buying one or making it yourself, may help encourage a little more co-operation from them when it comes to bedtime!
Niamh O'Reilly is a sleep coach and owner of thenursery.ie. She's also a baby and childcare guru, a 'parent nanny' and the answer to many a weary parent's woes. A regular in the Irish media, Niamh's book, 'No Fuss Baby & Toddler Sleep', is now available to buy from all good book stores or online from Amazon.com.