Detoxing has become a real fad in some nutritional circles in recent years, the idea of 'cleansing' your body of all of those nasty toxins you build up in the normal course of living your life. Most of it is nonsense, according to the science community, but you know, whatever floats your boat.
For many people, what's known as a digital-detox would perhaps be a far more healthy exercise, for mind, spirit and body. And if you watch TMI, a new show airing tonight, Monday, on RTÉ 2, you might just feel a digital 'cleanse' is way overdue.
The show is presented by Stephen Byrne, well-known vlogger and presenter of TwoTube on RTÉ Two in addition to weekend early mornings, 7-9am, on 2fm.
"The idea behind the show is, basically, we share so much information online these days and we don't even realise how much we do. And how that information can be used in order to gain someone's trust."
Yes, people share an extraordinary amount of information about themselves online. And, much as concerns over government and corporate data gathering have grown in recent decades, there is equal concern that a new generation is, in effect, relinquishing the notion of privacy altogether, and doing so voluntarily.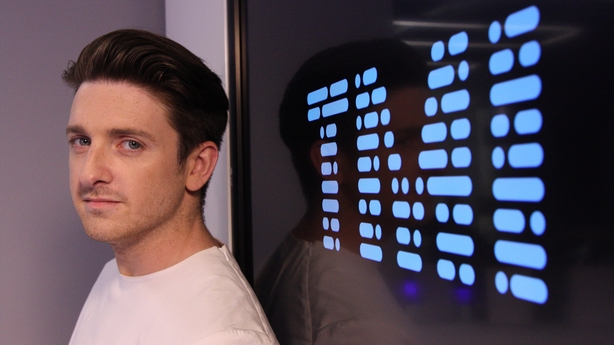 "I was in a coffee shop the other day, I saw a guy taking picture of his coffee. I set myself the challenge to find out whether I could find his profile online.
"And he had tagged the coffee shop, so I could easily find his profile from that. From that, I could easily find his family, his friends, his work, his education. I could find out what his interests are, his music tastes, and also everything he posts."
Scary stuff. But, remarkably, something that many people seem to laugh at. So what does Stephen hope to achieve with this new show, and how is he going to do it?
Well, TMI (Too Much Information) is a hidden camera prank show that uses social media to catch out socially active 18-25-year-olds. The show wants to have fun, for sure, but they want to send out a message in the meantime. Namely, that this vast amount of information people are posting online can be used very easily by others, for unexpected and sometimes nefarious reasons.
"Once you have this much detail about somebody's life, they instantly think you are telling the truth."
According to Stephen, he could go up and ask somebody's name in a club and do something simple like take a picture. From there, he could just use various social media searches and, "bang, their whole life opens up to us."
As for Stephen himself, he's actually been online since he was eight years old but, in recent years, has moderated his behaviour. "Once the social media becomes part of your job, as a broadcaster, you change the way you interact with it", he says.
So, in Stephen's opinion, what is "too much information?"
Be careful, just think. If you put something online, think, 'do I want my mother to see this?' For me, pretty much anything older than two years, I don't want my mother to see.
Or (radical suggestion here), you could just do that digital detox, get off-line,and avoid social media altogether. Yes? No?
With specific exceptions, of course. Namely, your wonderful social media content from RTÉ.
TMI is on next Monday, 10:30 PM, RTE2. To listen to the full interview with Stephen, click here.
Written by RTÉ Radio 1's Olan McGowan.