In two weeks time it will be the second anniversary of Ryan Dempsey's death.
Ryan was 22 years old and "from the time he could talk he wanted to be an actor," his dad Fran Dempsey told Ray D'Arcy on RTÉ Radio 1 [Wednesday October 5].
According to Fran, his son was extremely family-orientated and had a good group of friends.
When he was 18, Ryan came out as gay to his parents, which they instantly accepted.
"He sat me down in the kitchen and he said, 'Da...', and I said, 'son, you don't have to tell me, I know, you're a beautiful kid...' and we hugged for about five minutes and it was good. I can actually still feel that hug," said Fran.
Audibly emotional, Fran spoke to Ray D'Arcy about how he and his wife Michelle started to become concerned about Ryan becoming more insular and spending more time alone in his bedroom.
Ryan quickly went from the family-orientated, superhero-loving boy they knew, to a young man who was becoming increasingly withdrawn.
He would go on to attempt to take his own life a number of times.
"The first time... he was nearly gone. I brought him out... and he told me it was the worst thing I could have done," said Fran.
Fran and Michelle feel that the system failed their son.
In February 2014, after that first incident, Ryan saw a psychiatrist and was then sent home, according to Fran.
Ryan attempted suicide again shortly afterwards, and was again sent home from hospital 12 hours after being attended to.
"Ray, we pleaded with the hospital to take him in. Because we were on a 24 hour watch with him," recalled Fran.
"Nobody would listen to us; and they didn't listen to us. We were trying to tell them how it was at home and they kept saying because Ryan was over 18 that they were listening to Ryan and not us."
Ryan attempted suicide another two times and was eventually admitted to hospital as an in-patient.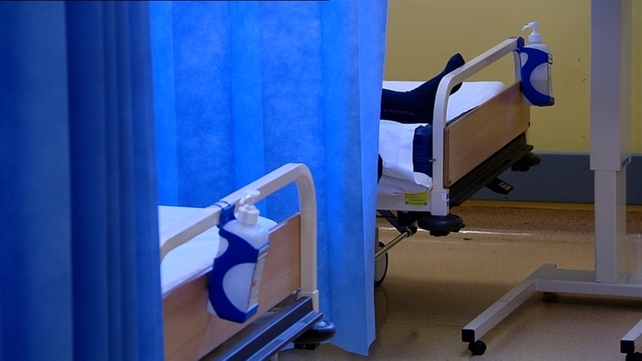 Fran said that, at this point, his son still had not been diagnosed with depression or any other form of illness.
"We kept saying, 'he's depressed; he has to be depressed.' We explained the way he was in his room on his own - pulled the curtains, dark room – and this guy kept saying 'no, he's not depressed.'
"He actually got annoyed with us at one stage because we tried to tell him exactly what was going on – and he just dismissed us."
Fran went on to tell Ray about the phone call they had been dreading. "That afternoon, about two o'clock, we got the phone call," said Fran tearfully. Ryan had taken his life in hospital.
"If people had have done their job properly he would be alive," opined Fran. "They told us he was on a 15 minute watch; he couldn't have been."
Fran went on to tell Ray that he himself attempted to take his own life in the wake of his son's death. "I'm not the same person I was."
Things need to change.
This cannot happen to another family.
And they're not my words – they're Fran Dempsey's - father of "beautiful kid", Ryan Dempsey.
Listen to the full interview here:
We need your consent to load this SoundCloud contentWe use SoundCloud to manage extra content that can set cookies on your device and collect data about your activity. Please review their details and accept them to load the content.Manage Preferences
If any of these issues affect you, and you need to talk to someone, The Samaritans can be contacted for free, 24 hours a day, on 116 123.