We always see you cooking and baking on Snapchat, what is your favourite thing to make?
I love making cookies and brownies. The glorious scent fills the house as their baking and I adore the smell. Decorating them is my favourite part.
I know I annoy my family by spending ages doing a full photo shoot of the desserts for the perfect Insta-pic before anyone can touch them!
I love making big super-food salads too. I make a big salad that has grilled chicken, avocado, a boiled egg, sweet potato cubes, feta and greens and it is so tasty and easy to make.
How did you get involved with Dr. Oetker Ristorante's Great Italian Lock-In campaign?
Everyone loves the idea of a night in every now and again so I really liked the concept of the #GreatItalianLockIn. I mean staying in, having a pizza and being in with a chance of going to Italy – what more could you want?
I helped launch the campaign in Grand Canal Dock, Dublin with a giant ice sculpture that had a frozen Dr. Oetker Ristorante Pizza inside! It was great fun apart from being afraid that I'd break it!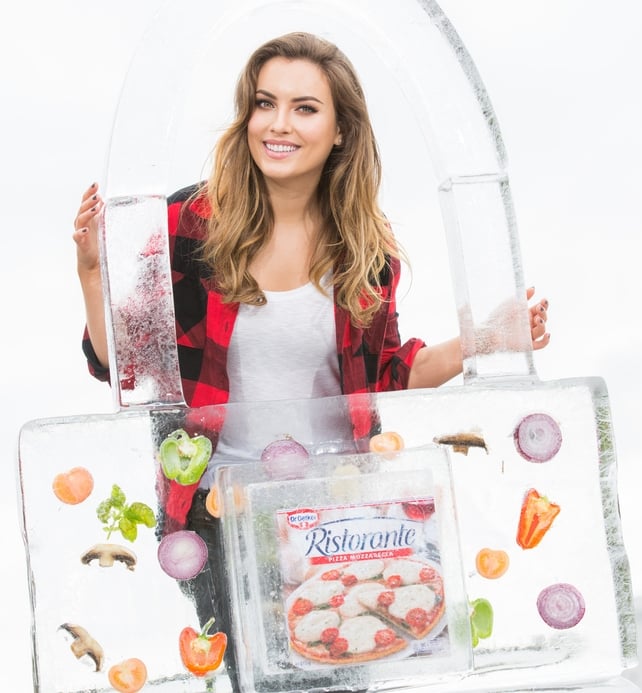 When you do go out to eat, what are your top three restaurants?
My favourite Restaurant is Bay in Clontarf. They have a gorgeous menu in Bay that includes the calories and nutritional information of each dish.

I'm also a big fan of Brasserie 66 on George's Street [Dublin]. There's something for everyone on their menu so it's great for going out in a group and their staff are lovely. I also like to avoid the hustle and bustle of town sometimes and head to Howth for a meal. My favourite restaurant out there changes a lot but at the moment I'm loving Findlaters.
What advice can you give to people trying to keep fit and healthy with a busy lifestyle like yours?
The best way for me to stay consistent with my diet and see results is to prepare. On Sundays I often begin preparing my meals for the week.
I love making turkey burgers and sweet potato wedges and then I just pop them in the freezer! I'm always so grateful for it during the week when I'm tired after a long day and cooking from scratch seems like a mountainous effort.
Thinking ahead is very rewarding in terms of results. Even if I'm going to a cinema where I know they only have sugary snacks I'll sneak a little Tupperware box in of almonds and blueberries and a bag of skinny popcorn. Pic 'n mix is one of my favourite treats though so sometimes I go and fill a bag of fizzy jellies and have some minstrels and popcorn - it depends on my mood!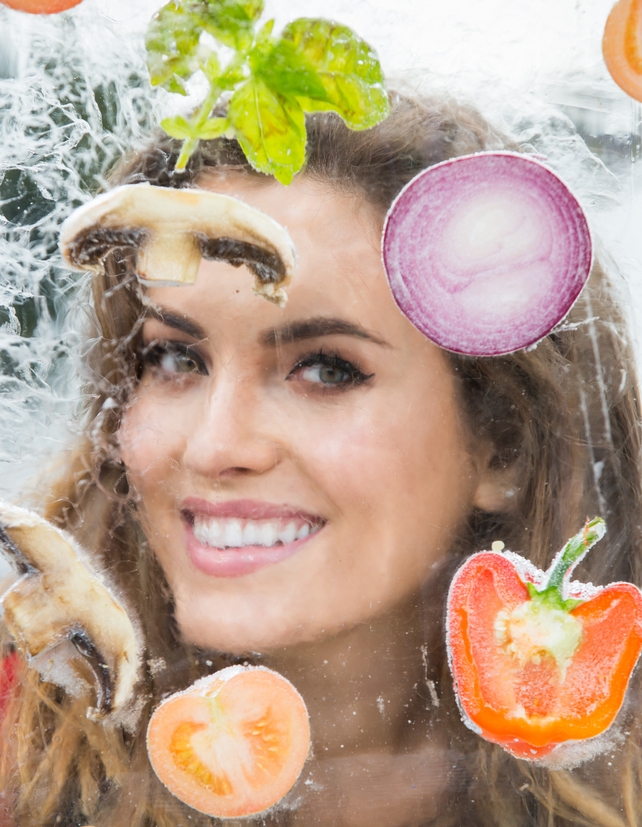 You always look fantastic at events, where are your favourite places to shop on the high-street
Why thank you! I love Zara, H&M and Topshop. It's great the way they're so near each other on Stephen's green, I'm usually running to and from each shop when I'm trying to make an outfit. Like most Dublin Huns I'm partial to a few pieces from Penneys too.
Do you have any style rules or guidelines?
Well I can be a bit of a hoarder when it comes to my wardrobe. I've started to be quite strict with getting rid of items of clothing I haven't worn in ages and I know I probably won't wear again. Sometimes if I buy new clothes I'll try and get rid of one or two old tops before I put the new ones away. It's a form of tough love I guess!
What are your three beauty must-haves?
When my brows, lashes and hair is on fleek, it reduces the time I take to get ready by half (which could still be longer than some!) I get my brows tinted with Kim O'Sullivan in The Dublin Make up academy on Fitzwilliam place. Kim's great at giving my brows that full symmetrical look.
Pamela Laird in the Beauty Parlour in Terenure does my lashes. Pam is the best in the business when it comes to eyelash extensions and I always feel like my eyes look bigger when I have a full set. For my hair I feel at my best when I have a fresh set of great lengths hair extensions from Ceira Lambert's salon.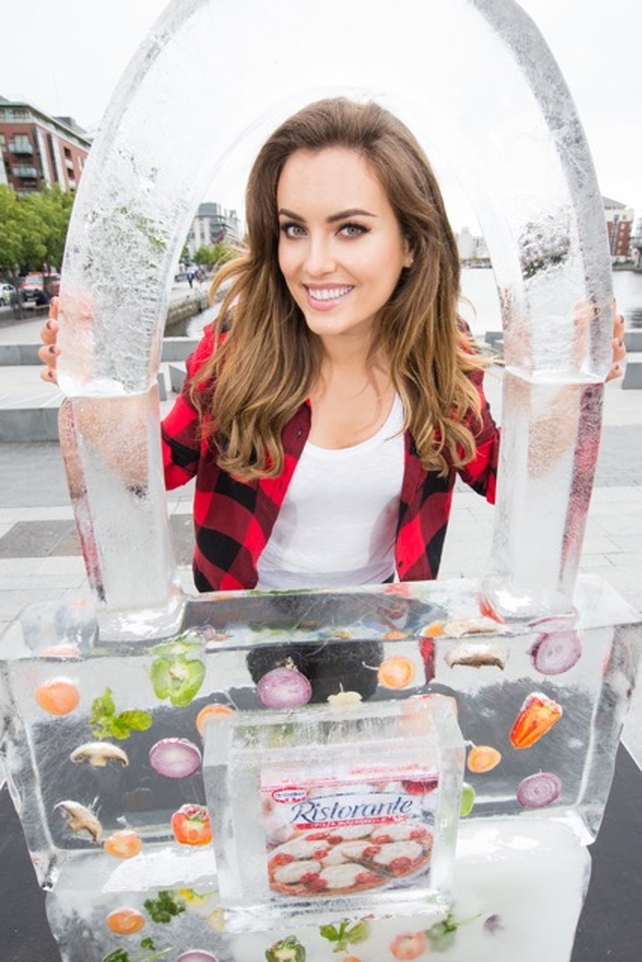 Who inspires you in the modelling and/or social media world?
I think Gigi Hadid is really cool, she has such a distinctive sense of style and she's such a trend setter. If I saw Gigi wearing army pants and flip flops, I would buy army pants and flip flops. In terms of social media I think Khloe Kardashian is the QUEEN of doing her own thing, not taking herself too seriously and being relatable.
When you do get a break from your busy schedule, where do you love to travel?
My parents have a house in France and it's so relaxing. I love spending quality time with my family; my dogs Toby and Gus get the ferry over too so the whole family is together even the four legged members!
In Ireland I love Cork and Galway for a city break. The English market in Cork is so gorgeous I could spend hours there strolling around sipping coffee and people watching.
Loved this article? Check out our Facebook, Twitter and Instagram for more like it!