The actress is currently living in Gorey, Co. Wexford with her eight year old son Christopher, she says:
"It's a beautiful spot. I'm ten minutes from the beach and an hour from Dublin. I have good friends there and it's a great place to raise my child."
"I like spending time with friends and I like spending time in nature – I actually need to spend time in nature. I like horse-riding, walking on the beach and I swim in the sea sometimes."
However Aisling admits that she will always be a city girl at heart.
"I'm a Dublin girl, always will be. There are a lot of good aspects about Gorey, but I could easily see myself living back in Dublin in the future."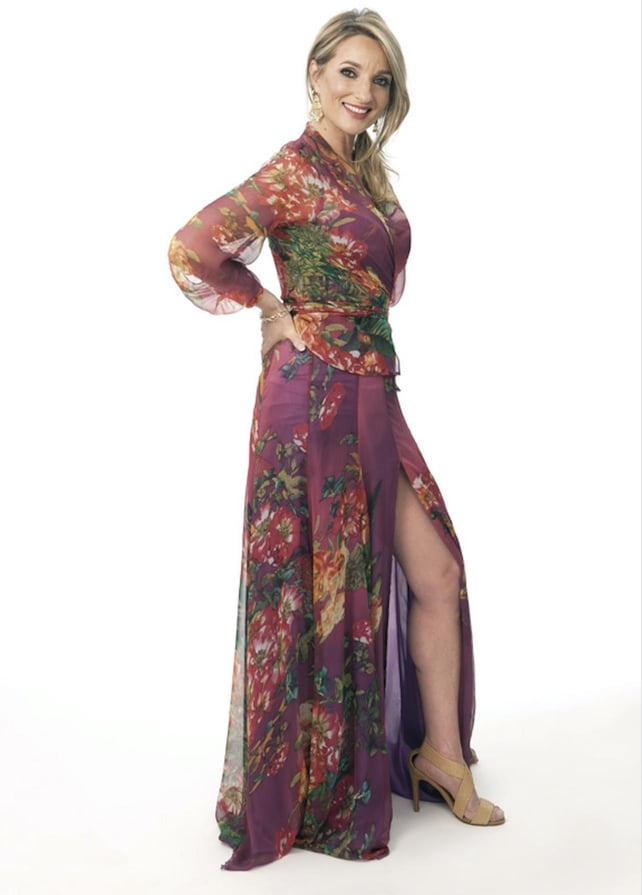 Aisling is looking fit and toned in her long flowing dress, but apparently it wasn't always the case!
 "In December 2014, I had my epiphany and started getting fit. I was happy enough with the way that I looked but I knew that I could feel better. That was the right time for me to change my lifestyle. I started going to a fitness trainer in Gorey and now I do two or three sessions a week. He's great; he cracks the whip!"
"I certainly didn't over-eat before, but I wouldn't care what I was eating, I used to eat without thinking. But now, today for instance, I had a tuna wrap for lunch, whereas before I might have had a slice of pizza."
You can read Aisling's full interview in this week's RTÉ Guide.