1. Dun Laoghaire Pier & National Maritime Museum

On any sunny day, Dun Laoghaire Pier with its iconic view is your first port of call. Bring your own picnic and you're set to enjoy some of the most beautiful sceneries in Ireland, including boats, yachts and with any luck a few seals too!
What is there to do?
Fun Laoghaire is a free app which encourages kids to get active. They unlock a minigame after they complete a walk, and uses points of interest along the pier. Download it off the app store before you set out! If the weather doesn't hold up, fear not! Nearby is the National Maritime Museum of Ireland. Every Monday there are free guided tours, just make sure to book in advance!
But what if it rains?
Otherwise entry into the museum is €3 for kids, and for adults €5. You'll learn lots of things from discoveries at sea, exploration, navigation, deep-sea technology, the Titanic and all about marine wildlife. Try sailor's knots, lift heavy weights and get your picture taken with a pirate! For more information visit Dun Laoghaire Pier website and The National Maritime Museum of Ireland.
2. Phoenix Park

A day in the park will always goes down a treat. Phoenix Park in West Dublin is one the largest city parks in Europe and has all you need for a great day out.
What is there to do?
Bring your own picnic and enjoy the sights and sounds of Dublin's green retreat. With monuments like The Wellington Monument and Magazine Fort, you're sure to have a beautiful view.
The widespread grassy lawns make football and frisbee a must, and there are plenty of free walking tours around the walled gardens and a chance to meet the park gardeners (just check online beforehand!)
But what if it rains?
Even if there's a spot of rain, the Visitor Centre and Ashtown Castle have plenty to offer families. They regularly hold art exhibitions and craft demonstrations, and free children's workshops about the park's history and nature awareness.
And even though Dublin Zoo is just a stone's throw away, why not go on your own animal hunt and lookout for the herd of Fallow deer that roam the park? For more information visit the Park Website here!
3. The Dead Zoo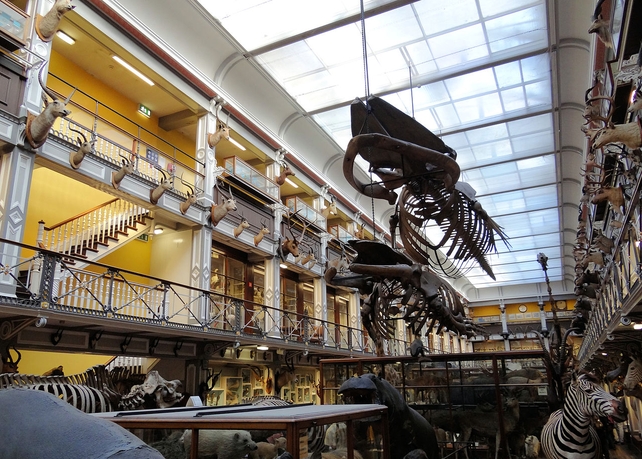 From live animals, to dead ones! The Natural History Museum, nicknamed The Dead Zoo is a branch of the National Museum of Ireland on Merrion Street. With over 10,000 exhibits, a discovery zone and a reading area, it's sure to interest kids of all ages (and the adults too!)
Worksheets go hand in hand with touring the exhibits and can be downloaded from the website. They include fact finding, drawing and designing all about their favourite animals.
Although a small part of the museum remains closed to the public for now, with gigantic skeletons on display, including a humpback whale and giant Irish deer, there is still plenty on offer to impress and astound the kids!
All of this for free! Visit The National History Museum for more information.
4. Airfield Estate

Airfield Estate in Dundrum ensures a jam packed day of fun and learning. Set across a 38 acre working farm and with over 2,000 native woodland trees, the kids can experience the animals up close and learn more about farming and nature.
There is a daily milking demonstration at 10.30am or animal feeding at 3.30pm. And with hedgerows, woodland areas and a wild pond, there is plenty of nature to explore around the estate.
And after all the animals, Naturescape is an interactive play area for an added treat. It's equipped with a zip wire, balance beams and climbing structure for even the most active of kids to wind down from a day of fun and learning.
Tickets cost €5 for a child (under 3s are free!) and €10 for adults, but there are a range of family packages to suit for your needs. For further information check out Airfield.ie!
5. Ardgillan Castle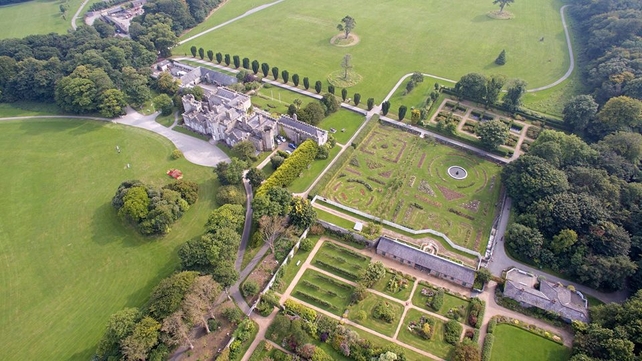 Jjust off the M1, the Ardgillan Castle is set in spectacular parklands overlooking the Irish Sea, with the Mourne Mountains beautifully nestled in the background. It's pet-friendly so even your four-legged family members can come along for the day.
Enjoy the rose, walled and ornamental gardens or the 26 acre wildflower meadow. Entry to all gardens is free. Take a tour of the castle itself and learn its history and what life was like in the 1700s for a €13 family ticket (or free at the end of August!)
And afterwards, head down to the 'funtastic' playground which boasts over 30 pieces of equipment ranging from cradle swings to climbing frames, suitable for all ages.
Make sure to check out their summer events including treasure hunts, storytelling evenings, family fun days and outdoor play performances.For more information , visit Ardgillan Castle!
For even more travel ideas, deals and reviews check out RTÉ Travel!