Every time I talk to someone about the topics on my new show Like Family, they immediately say "Wait 'til I tell you..."
Like Family is about lives lived in Ireland today, and for every story we tell on air, I have heard stories galore from our listeners.
In our first programme, we told the story of one woman who, ten years ago, bought a house in Ratoath, County Meath but had never seen the place! Since then so many people have recalled the quick house- buying decisions people made during the Celtic Tiger years and how those decisions have turned out for better -  or worse.   
Or when I mention that I attended a same sex civil marriage for our second programme, people start telling me about the first same sex marriage that they were invited to.  "Wait 'til I tell you....."
I have crossed the country talking to familiies - from Buncrana in Donegal to Carrick on Suir in Tipperary; from downtown Galway to downtown Dublin.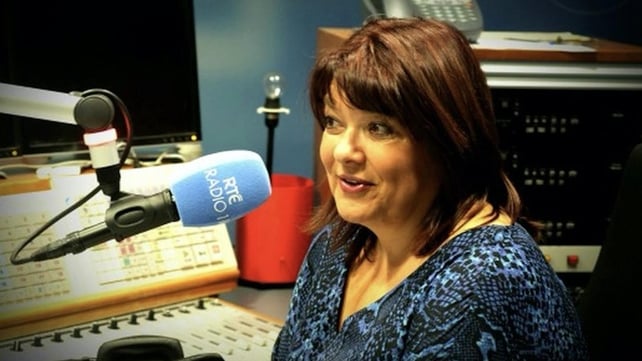 And wait 'til I tell you about hospitality. Spicy soup in Ratoath; home made honey in County Meath; granny's special health seed bars in Coolock - I have shared pots of tea (milk, no sugar) and great chat with so many welcoming families.   
And I have been allowed to share in family moments - to listen to a mother's words to her daughter who is emigrating the Australia; to hear a young man's reflections on the eve of his wedding;  to watch a grandmother tuck her toddler grandson in for his nap; to see a smile of understanding between a couple who are celebrating forty years of married life.
When I listen back to the interviews that I recorded in the past few months for this series, I am struck by how thoughtful and honest people are in their reflections on their lives.
There has been significant changes in family life in Ireland in the course of the past one hundred years.  Though things have changed, the connection people feel to their families is enduring.  Those bonds seem to be resilient even in the face of economic, social and technological change.  There are significant challenges for different generations in Irish families and we discover how they are adapting to cope with these challenges.
We all make important decisions in our lives that have an impact on our families.  This series won't give you advice, but by holding up a mirror to how families are living their lives in Ireland today, I hope it will give you some insight as you face into the challenges that face your family.
For more LifeStyle news follow us on Facebook, Twitter and Instagram!