It's been nearly a year since Mark Moriarty filmed the first season of Beyond the Menu, where he delved into Ireland dining scene, stepping into the kitchens of the country's top restaurants and meeting just some of the chefs leading them.
He had always planned to take a road trip to catch up with the chefs 12 months on from their first meeting, but who could have predicted the year that followed?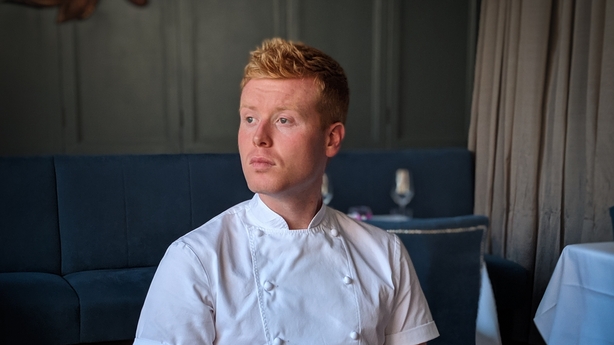 On the 20th of March, 2020, restaurants all over Ireland closed their doors due to COVID-19. An entire industry ceased trading, bookings evaporated, with no idea for how long. Since then, businesses have been opened, closed, opened and re-closed after a string of restrictions that were implemented by the government to control the virus.
In Beyond the Menu Reset, Mark retraces his steps over two episodes and finds out how restaurants have been adapting to the on-going pandemic. We caught up with the chef ahead of tonight's show.
Can you believe it's been almost a year since you filmed Beyond the Menu? What have you been doing with yourself in 2020?
It's been different from what was planned anyway, but busy all the same. The restaurant [The Greenhouse] had been going very well up to March, we had just won the second Michelin star when last season ended.
During the first lockdown, I made Cook-In, a response to the newfound appetite for cooking tips, and it was a great success. Mickael, our head chef also put a project together, where the team cooked for frontline staff, which kept us all engaged.
We reopened and closed, which has been tough. I've remained positive and am working on other opportunities outside of the restaurant. Making this special series of Beyond the Menu has been a big focus the last few months, I believe it's an important story to tell, given the headlines surrounding the hospitality industry.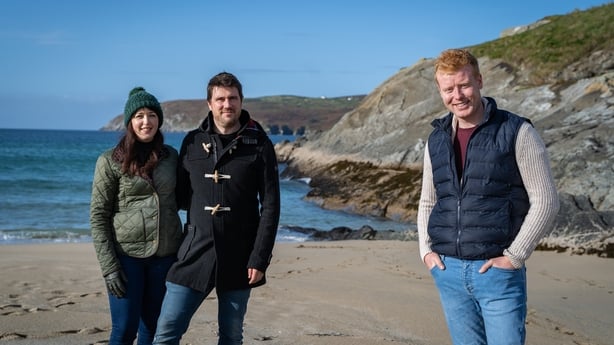 This has been an incredibly tough time for restaurants. Can you speak about how the industry has been adapting to restrictions?
Very tough, and the real outcome is still very uncertain, but good things have been happening. Chefs are creative by nature, but they don't just cook food: they are also business owners, motivators, managers, bookkeepers, etc. These strengths have really come to the fore in 2020.
I've seen fishmongers turn their business into an online fish store, restaurant floors turned to greengrocers, Michelin starred take away and DIY tasting menus in the now commonplace 'box'.
While all of these are not the ideal platform for chefs to showcase their skills, they are keeping business afloat while making great food and produce more accessible than ever before, which is a positive.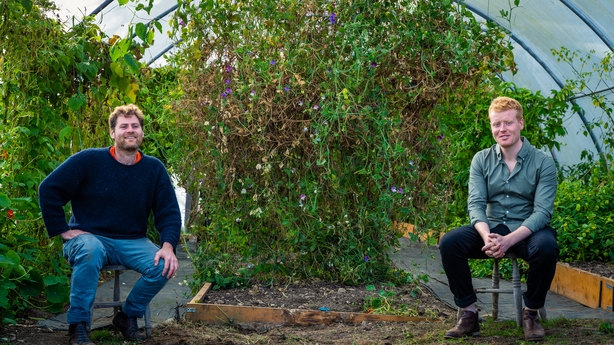 How does the industry feel right now? Have you been speaking to other chefs about hopes for Christmas?
The industry is stressed, no doubt. There is only so long it can keep adapting. It's worth noting I don't own a restaurant, but I am one of the countless others who were 'temporarily' laid off eight months ago. On the flip side, it's inspiring to see the leading chefs in our industry working incredibly hard to keep the show on the road, keeping people employed where possible, making sure we have an industry to return to. In my opinion, now is a critical point, in a critical year.
Yes, we want to be open ASAP, and for some businesses, it's essential they are. However, if the timing is wrong, and we end up in a third lockdown, many restaurants won't be able to pivot again - it's a huge cost opening and reopening.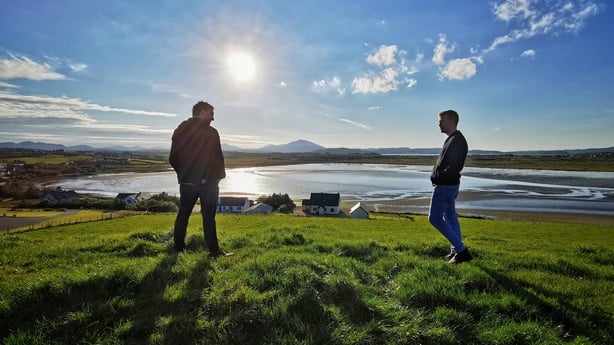 What can viewers expect from Beyond the Menu Reset?
Viewers can expect some very personal stories from our six chefs, that everyone can relate to in 2020. Yes, we are profiling chefs, but they're also people; people whose lives and livelihoods have been affected as badly as any other industry.
Despite the obvious negatives, a lot of them have been incredibly positive and open to change, making things work week to week until this is all over. I think people will see the community spirit of the restaurant industry which has really strengthened this year, particularly with the support of communities and consumers.
Yes, it has been tough. But with great chefs, working harder than ever before, we can all look forward to visiting our favourite restaurants in the near future.
Watch Beyond the Menu Reset on RTÉ One at 7.30pm on 18th and 25th November 2020.