Catherine Fulvio continues her new series of Tastes like Home, one of Ireland's most heart-warming shows, on RTÉ One tonight. Every year, the Wicklow woman travels around the world to visit Ireland's diaspora and serve them up a taste of home, with the methods and recipes used in their family home.
In tonight's episode, our host travels to Osijek, Croatia to learn how to cook an iconic Croation dish 'Sarma'. She experiences local culture before returning to Dublin to make the Matkovic family their favourite dish.
We need your consent to load this rte-player contentWe use rte-player to manage extra content that can set cookies on your device and collect data about your activity. Please review their details and accept them to load the content.Manage Preferences
Ljiljana (Lili) and Dalibor Matkovic from Osijek, Croatia are now living in Clondalkin, Dublin. Lili asks Catherine Fulvio to meet her sister in law Zeljka Glavas who is married to her brother 'Pipi' and still living in her hometown of Osijek, in Croatia. Zeljka has agreed to teach Catherine to cook an iconic Croatian dish "Sarma" which is the taste of Croatia they miss the most.
Recipe: Get the recipe for Sama here.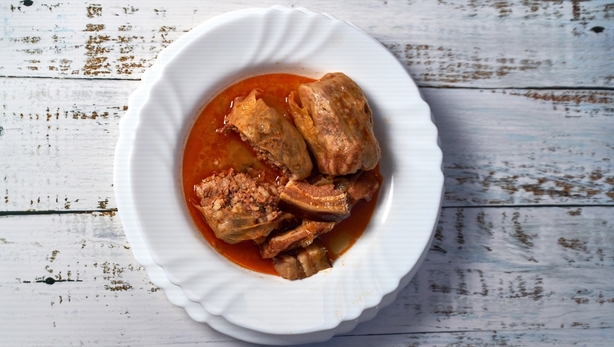 While visiting, Catherine gets a guided tour of Old Town of Tvrđa and the Old City Walls and finds out about the history behind the Old City Walls. She visits a Regional Wine Cellar in the Old Town and tastes wine from the Danube region made by wine producers from Osijek, and listen to some traditional music played on a mandolin-like instrument "tamburica", a typical traditional instrument in eastern Croatia.
Next, Catherine visits two local restaurants to taste local dishes from the Slavonia and Baranja, regions of Croatia. Restaurant Galija is a boat floating on the River Drava and restaurant Didin Konak which is located in the Village of Kopačevo next-door to the Kopački Rit, one of the largest and best preserved intact wetlands in Europe.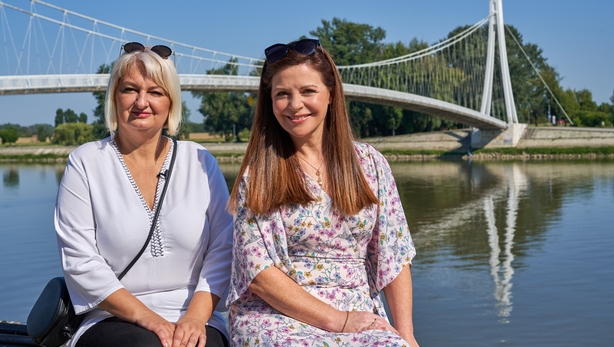 Finally, our host travels back to Ireland, where she hopes she can recreate Zeljka's unusual cabbage dish 'Sarma', so Ljiljana (Lili) can have something that 'tastes like home" to share with her new Irish friends.
Recipe: Catherine Fulvio's Hazelnut Meringue with Summer Berries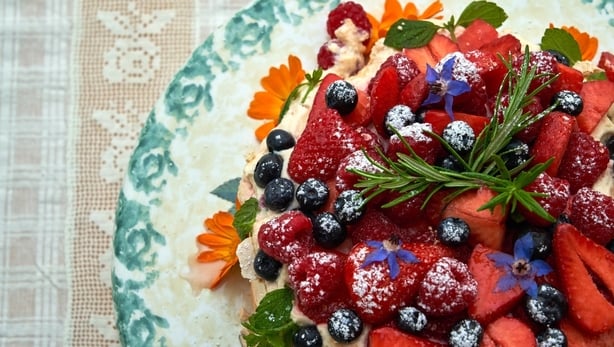 Lili and Dalibor Matkovic meet Catherine at Clondalkin Round Tower to see how they are enjoying life in Ireland. Lili came to Ireland in 2001 to learn English and was totally shocked one day when she walked out of class to discover her hometown sweetheart Dalibor waiting for her. He swiftly dropped to one knee in Grafton street and proposed.
After Lili and Dalibor married, she followed her dream of becoming a writer and has written over 100 stories for a Croatian magazine and three novels, one of which will also be published shortly in English.