Did you know that a single egg contains over six grams of protein? Not only that but they are filled with essential amino acids and vitamins plus, they're super versatile. 
Scrambled, fried, poached, over-easy, sunny-side up, baked, in a frittata - the options are endless. However, if we had to choose one, it would be hard-boiled all the way.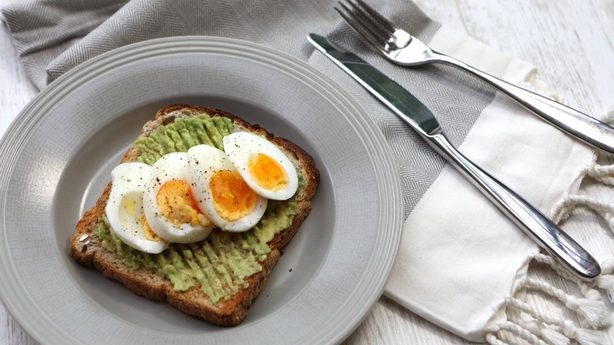 Not only are hard boiled eggs quick and easy to make but they can be popped into a lunchbox for later so they're perfect for those of us who need to eat on the go. 
The only downside to this egg-scellent snack? The prep. Sure, they're easy to cook but does anyone actually enjoy peeling an egg? Well, we've got a handy lifehack to see you through. 
Once you've peeled your eggs you can use them in all kinds of tasty dishes. Check out our recommended recipes below:
Rory O'Connell's Salad of Hard Boiled Eggs with Harissa & Chorizo.
Cob Salad Pitta Pockets from Operation Transformation
Eva's Nicoise Salad (super healthy and under 400 calories)
Siobhan Berry's Egg & Avocado Toast