It seems that there are few problems - personal and global - that adopting a more plant-based diet can't help, and as more people across the world swap dairy for coconut milk and meat for tofu, a new study has suggested it may be the key to managing diabetes.
The authors, from the University of London, the University of Northampton and East Sussex NHS Healthcare Trust, reviewed all studies relevant to patients with type 2 diabetes and plant-based diets. They focused on diets that avoid most or all animal products and instead favour fruits, vegetables, legumes, seeds, whole grains and nuts.
What they found was that these diets, combined with "educational interventions", can have a noticeable positive effect on psychological health and well-being. They also found that such diets can help regulate blood sugar and weight in patients with type 2 diabetes.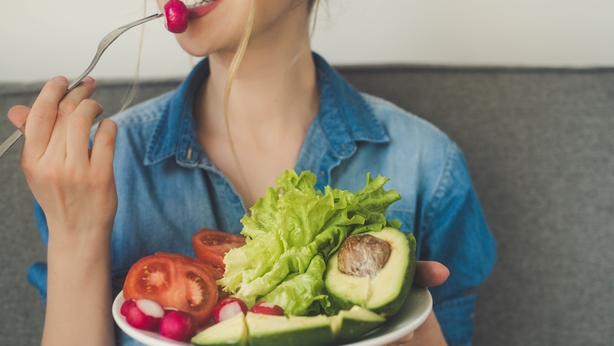 This study comes as vegan and plant-based diets fall under increased focus due to two landmark reports on worsening climate change and the dwindling wild animal population. Pressure is mounting for nations to cut their consumption levels, and now there are further calls for farming and livestock cultivating to be slowed to allow for the wild animal levels to increase. 
While refusing plastic straws in cafes and bring your own coffee mug to work are achievable and helpful ways to combat these mounting crises, experts suggest that eating fewer animal products and driving down the demand for livestock farming and fishing is one of the more effective ways to avoid climate and animal disasters. 
One such familiar voice calling for this is former president Mary Robinson, who has repeatedly encouraged people to take up plant-based diets in an effort to stop climate change. Speaking at the One World Summit in Ottawa in 2016, Robinson urged listeners to "Eat less meat or no meat at all. Become vegetarian or vegan". 
We need your consent to load this Instagram contentWe use Instagram to manage extra content that can set cookies on your device and collect data about your activity. Please review their details and accept them to load the content.Manage Preferences
It might be daunting to go full-hog (excuse the pun) with veganism, straight away, so perhaps starting with vegetarianism or even one meat-free day a week is a better way to tweak your diet.
With this in mind, here are 7 reasons going vegetarian is good for you: 
1. Reduced Type 2 diabetes risk
Studies have shown that vegetarians are less likely than meat eaters to suffer from a number of diseases. According to a study by the University of Navarra in Spain, vegetarians tend to have a lower Type 2 diabetes risk, because they're less likely to be obese, and often have a lower average body mass index (BMI) than meat-eaters.
2. It's good for your heart
Being a vegetarian could also have heart health benefits, too. A 2013 Oxford University study looked at 45,000 people and compared rates of heart disease between vegetarians and non-vegetarians. It found that a veggie diet can reduce the risk of heart disease by nearly a third (32%), concluding that it was likely down to the diet's effect on lowering cholesterol and blood pressure.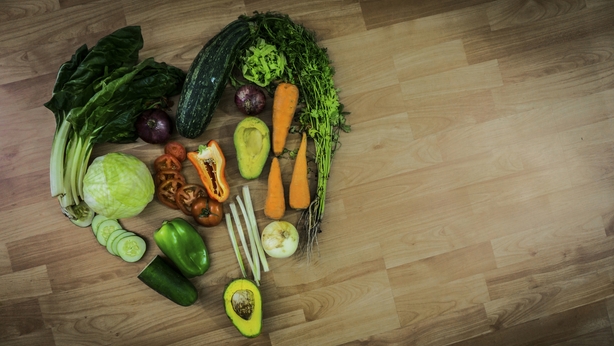 3. It could lower your cancer risk
The World Cancer Research Fund describes eating red or processed meats (such as sausages or bacon) as a 'convincing' risk for colon cancer. Separately, a 2015 US study of 77,000 people found that a vegetarian diet cut the risk of colorectal cancer by 20%.
4. Lower saturated fat consumption
Cutting out meat can markedly reduce fat intake, especially saturated fat – which has been linked to clogged arteries and coronary heart disease. Even extra-lean minced beef has more than four times the fat of pulses such as beans, lentils and peas, and making a bolognese or curry with Quorn meat or soya mince, for example, can reduce fat by three-quarters.
5. Lower cholesterol and blood pressure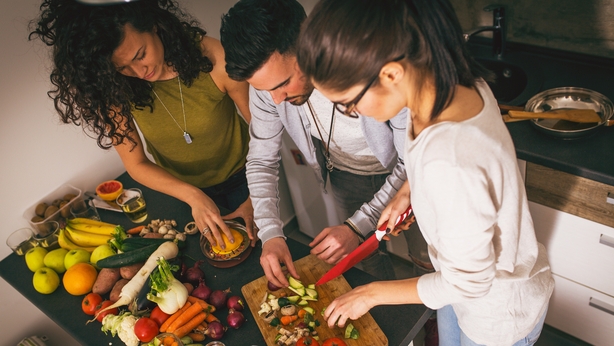 A study by the Vegetarian Society claims that a balanced vegetarian diet contains up to twice as much fibre as the national average diet, and soluble fibre can help to keep cholesterol under control. Soya foods and nuts have been shown to be especially helpful in keeping cholesterol levels low.
6. Longer life expectancy
Research suggests vegetarians may live longer than carnivores. A 2013 US study of more than 73,000 people found a vegetarian diet is associated with a 12% reduction in all-cause mortality, and some reductions in death from specific diseases. A 2003 study of 1.5 million people also found that following a vegetarian diet, or a diet very low in meat, for at least 20 years, can increase life expectancy by 3.6 years.
7. Better skin
Balanced veggie diets can also come with external benefits, packing in lots of vitamins, minerals, and antioxidants that support healthy hair, skin and nails. Chomping on carotenoid-packed vegetables – those with a dark green, red and orange hue – are great for preventing UV light damage, which can lead to melanoma, wrinkles and dry skin.