'Runaway consumption' has decimated global wildlife, triggered a mass extinction and exhausted Earth's capacity to accommodate humanity's expanding appetites.
That is the grim warning from the global conservation group World Wildlife Fund in its latest 'Living Planet' report.
It says that since 1970, 60% of all animals with a backbone - fish, birds, amphibians, reptiles and mammals – have been wiped out as humans overuse natural resources, drive climate change and pollute the planet.
For freshwater fauna, the decline in population was a staggering 80%.
The report is based on a survey of more than 4,000 species spread over 16,700 populations scattered across the globe.
The WWF, which has produced its 'Living Planet' report every second year for the past 20 years, has called for an ambitious "global deal" for nature and people, similar to the international Paris Agreement to tackle climate change.
We need your consent to load this rte-player contentWe use rte-player to manage extra content that can set cookies on your device and collect data about your activity. Please review their details and accept them to load the content.Manage Preferences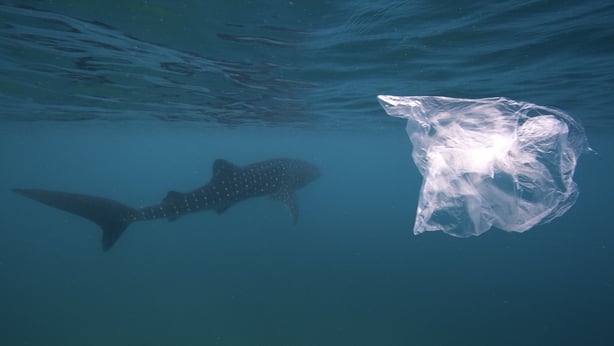 Another dataset confirmed the depth of an unfolding mass extinction event, only the sixth in the last half-billion years.
Depending on which of Earth's life forms are included, the current rate of species loss is 100 to 1,000 times higher than only a few hundred years ago, when people began to alter Earth's chemistry and crowd other creatures out of existence.
Measured by weight, or biomass, wild animals today only account for 4% of mammals on Earth, with humans (36%) and livestock (60%) making up the rest.
Only a quarter of the world's land area is free from the impacts of human activity and by 2050 that will have fallen to just a tenth, the Living Planet Report 2018 says.
The percentage of the world's seabirds with plastic in their stomach is estimated to have increased from 5% in 1960 to 90% today, and the world has already lost around half its shallow water corals in just 30 years.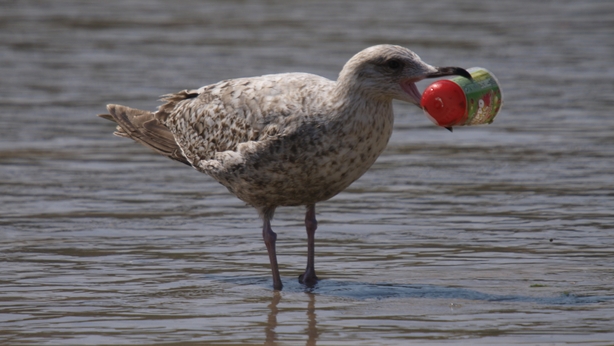 Tropical areas have seen the worst declines, with an 89% fall in populations monitored in Latin America and the Caribbean since 1970.
Species that live in fresh water habitats, such as frogs and river fish, have seen global population falls of 83%, according to the living planet index by the Zoological Society of London, which tracks the abundance of wildlife.
From hedgehogs and puffins to elephants, rhinos and polar bears, wildlife is in decline, due to the loss of habitats, poaching, pollution of land and seas and rising global temperatures, the Living Planet report warns.
Current action to protect nature is failing because it is not enough to match the scale of the threat facing the planet, the conservationists claim.
"Exploding" levels of human consumption are driving the impacts on nature, with over-exploitation of natural resources such as over-fishing, cutting down forests to grow crops such as soy and palm oil and the use of pesticides in agriculture.
Climate change and plastic pollution are also significant and growing threats.
But wildlife is not just a "nice to have" for humans, the report warns, with human food, health and medicines all relying on natural resources.
All human economic activity ultimately depends on nature, the report said, with globally natural resources estimated to provide services worth $125 trillion a year.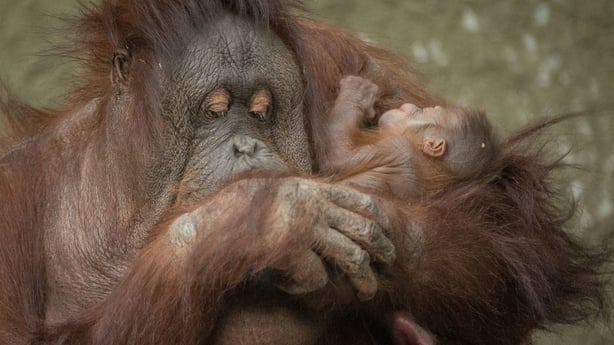 With the world set to review progress on sustainable development and conserving biodiversity under UN agreements by 2020, there is a window of opportunity for action in the next two years, the conservation group argues.
A new global deal should be secured, backed by strong commitments from governments and businesses.
WWF chief executive Tanya Steele said: "We are the first generation to know we are destroying our planet and the last one that can do anything about it.
"Our wanton destruction of nature, coupled with the brutal chaos of climate change, is the biggest threat to humanity.
"If we want a world with orangutans and puffins, clean air and enough food for everyone, we need urgent action from our leaders and a new global deal for nature and people that kick starts a global programme of recovery."
The pace of population increase - long taboo in development and conservation circles - also took off around 1950, the date scientists have chosen as the "gold spike," or starting point, for a new geological period dubbed the Anthropocene, or "age of man".
In looking for answers, conservationists are turning to climate change for inspiration.
"We need a new global deal for nature," said WWF International director general Marco Lambertini, noting two key ingredients in the 195-nation Paris climate treaty.
"One was the realisation that climate change was dangerous for the economy and society, not just polar bears," he said.
Similarly, he argued, threatened ecosystem services long taken for granted - drinkable water, breathable air, heat-absorbing oceans, forests that soak up CO2, productive soil - are worth tens of trillions of dollars every year.
"A healthy, sustainable future for all is only possible on a planet where nature thrives and forests, oceans and rivers are teeming with biodiversity and life," said Mr Lambertini.
The Paris Agreement, negotiated under the UN convention on climate change, also set a clear target: global warming must be held to "well below" 2C, and 1.5C if possible.
The parallel UN Convention on Biological Diversity (CBD), by contrast, has lots of targets running out to 2020 which are not only too weak, but - with one possible exception - will probably not be met, Mr Lambertini said.
"The CBD is failing," he said. But an upcoming meeting of the 195-nation body could be the beginning of a "revolution" that will see the Convention re-engineered in 2020 into "a new deal for nature".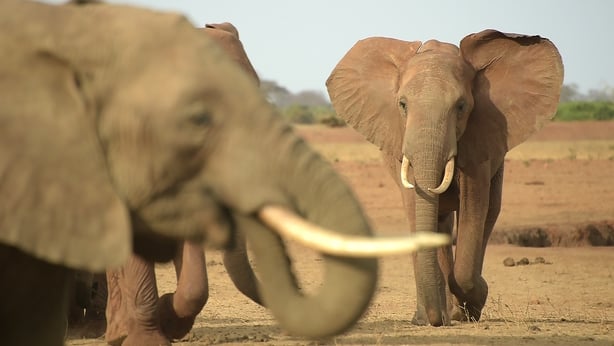 Here are some examples of species being affected, according to WWF:
African elephant populations in Tanzania have declined by 60% between 2009 and 2014, mostly due to poaching for their ivory.

More than 100,000 Bornean orangutans are estimated to have been lost between 1999 and 2015, largely due to the loss of their forest home for timber and palm oil plantations, as well as illegal hunting.

African grey parrot populations in south-west Ghana decreased by 98% between 1992 and 2014 due to exploitation and damage to their habitat.

The whale shark population in the Indo-Pacific is estimated to have fallen 63% over the last 75 years, and in the Atlantic by more than 30%, so that globally populations are thought to have fallen by more than 50% over the last 75 years.

Populations of black and white rhinos are down by an average of 63% between 1980 and 2006, with the illegal wildlife trade for their horns the biggest threat facing the animals.

Polar bear numbers are projected to decline by 30% by 2050, as climate change melts the Arctic ice and reduces their ability to hunt seals, find mates and rear their young.

Puffin numbers in Europe, which is home to 90% of the global population of the charismatic seabirds, is projected to fall by 50%-79% between 2000 and 2065 in the face of climate change and overfishing.

Populations of the wandering albatross have seen rapid declines as the birds are accidentally caught in long-line fisheries, with one population from Bird Island, South Georgia, falling 50% between 1972 and 2010, according to data from the British Antarctic Survey.
---
The Director of Science with the WWF has said that it is impossible to understate how catastrophic the massive drop in wildlife population is for the planet.
Speaking on RTÉ's News at One, Mark Wright said that we are "heading towards the edge of a cliff".
However, he said he believed there is a "window of opportunity to turn things around, if we take substantive action now".
Mr Wright said the WWF was calling for an agreement, similar to the Paris Climate Accord, to be established for the natural world.
He said: "We are heading towards the end of a cliff. Since 1970 we have lost, on average, population sizes of 60% of all major groups of vertebrate.
"It's impossible to understate how catastrophic that is for the planet. We need to have a new global deal for nature and people, recognising that it's not just about nature, it's not just about people, we have to co-exist and there are benefits to doing that."
Mr Wright said we need to realise that we rely on nature and it is not just something that is lovely to look at.
He added that humans tend to over exploit natural resources and convert a lot of the planet to fuel agriculture.
Mr Wright pointed out that there are already mechanisms in place to help humans have a lighter footfall, including the ability to buy sustainable food or timber products.
He urged consumers to check that they are buying sustainable goods and see if there are ways to reduce the amount of meat in our diet.
Additional reporting PA, Padraic Geoghegan