Rory O'Connell is back on RTÉ One for the fourth series of How To Cook Well with Rory O'Connell. As always, Ireland's most experienced cookery teacher shows us how to cook a delicious three-course meal.
Our host is particularly skilled in taking quite humble ingredients, such as mackerel, beetroot or gooseberries and creating a dish which transforms them into something surprising and delicious.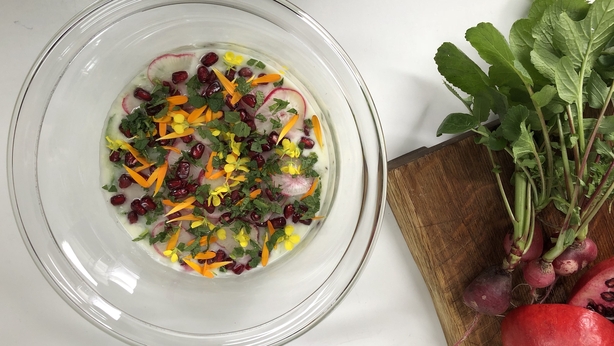 Ingredients such as Middle Eastern spices zaatar and sumac, once only available in specialist grocers, can now be found in most supermarkets. Influences from Asia, the Middle East and the Americas can be found in his selection of recipes.
This week, Rory cooks fresh Chilled Cucumber and Grape Soup with Elderflower, Pomegranate and Mint, then Fried Spiced Chicken with Tomato Aoili and Salsa Crudam followed by Strawberry Popsicles and Almond Tuiles.