Irish stores Brown Thomas and Arnotts have committed to improving sustainability standards in retail by signing a G7 fashion pact whereby they pledge to work on three essential areas: climate, biodiversity, and oceans.
In support of the urgent need to drive the sustainability agenda forward, the two stores, along with sister companies Selfridges & Co, De Bijenkorf, and Holt Renfrew, have joined with 32 other industry-leading players to launch an unprecedented movement.
The so-called 'Fashion Pact' will be presented to heads of state at the Biarritz Summit between August 24-26, 2019.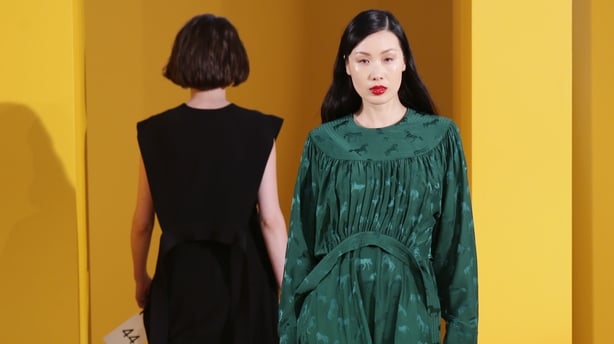 What does the pact mean?
Ahead of the G7 meeting, Emmanuel Macron gave François-Henri Pinault, Chairman and Chief Executive Officer of Kering, a mission to bring together the leading players in the fashion and textile industry, with the aim of setting practical objectives for reducing the environmental impact of their work.
Using the Science-Based Targets (SBT) initiative as a guide, the pact focuses on three essential areas:
Global warming: By creating and deploying an action plan for achieving the objective of zero greenhouse gas emissions by 2050, in order to keep global warming below a 1.5°C pathway between now and 2100.
Biodiversity: By achieving objectives that use Science-Based Targets to restore natural ecosystems and protect species.
Oceans: By reducing the fashion industry's negative impact on the world's oceans through practical initiatives, such as gradually removing the usage of single-use plastics.
Donald McDonald, Managing Director of Brown Thomas Arnotts, said: "This is an important milestone for the retail industry. We realise that the scale of change required cannot be achieved alone. With just 10 years left to build a sustainable future, we see working with our partners, collaborators, customers, and teams as a key part of delivering real results."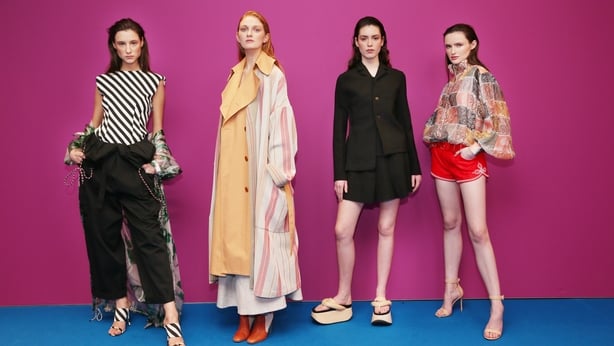 Why does 'fast fashion' need to end?
Whether it be the growth of consumerism, the pressures of social media or the emphasis of quantity over quality, many consumers have fallen into the habit of buying relatively cheap clothing on the high-street, only to throw it out after one or two wears.
Furthermore, instead of recycling, consumers will often throw away shoes and clothing at an average of 70 pounds per person each year, so much so that up to 95% of textiles that end up in landfill each year could actually be recycled.
According to EdgeExpo - a website that supports environmentally conscious designers - the clothing and textile industry is the largest polluter in the world, with nearly 20% of global wastewater being produced by the fashion industry.
In fact, the textile industry is one of the top three water-wasting industries in China, discharging over 2.5 billion tons of wastewater every year. To put this into perspective, you need only picture the 20,000 liters of water that is needed to produce just one kilogram of cotton; equivalent to a single t-shirt and pair of jeans.
Moreover, the United Nations Climate Change site states that the fashion industry contributes 10% of global greenhouse gas emissions due to its long supply chains and energy-intensive production.
From haute couture to bargain basements
Stepping away from the high street, there are a whole host of incredible designers, tailors and event organisers who are encouraging consumers to upcycle, re-vamp, recycle and swap their old clothes for new and improved eco-friendly wardrobes.
If you're looking for information or inspiration in Ireland, you need only look to Karen O'Mahony of Rag Order, Tipperary woman Edel Lyons of Rag Revolution, students Victoria Latham Brunton, Sadhbh Whitty and Meg O'Doherty of Glas Fashion or Taz Kelleher and Geraldine Carton of Sustainable Fashion Dublin.
These women are doing incredible work and are slowly but surely gaining a cult following online. However, as fans of the Devil Wears Prada well know, trends ranging from cerulean blue sweaters to using recycled materials must come from the top.
According to Common Objective - a business network that supports ethical and sustainable fashion - the global apparel market (not including footwear or jewellery) is worth $1.34 trillion a year in retail sales.
The top 10 fashion brands by sales value account for about $105 billion per year. They are H&M, Nike, Adidas, Zara, Uniqlo, Levis, C&A, Old Navy, Victoria's Secret and Ralph Lauren. Indeed, US-based brand Nike's revenue alone rose six percent in 2018 to reach $36.4 billion.
To put it simply, the fashion industry is incredibly profitable and going nowhere so it is important that bigger brands embrace eco-friendly workflows as soon as possible so as to influence the industry as a whole.
Irish stores
Earlier this year, we spoke to Brown Thomas Fashion Director Shelly Corkery at the annual Create showcase about the importance of sustainability. She told RTÉ LifeStyle that designers who applied for the event were asked to be mindful of their own supply chains and how sustainable they were.
"I think in this day and age that is so, so important," she said.
Now it seems that both BT and Arnotts are going a step further. So much so that both have plans to implement a series of new eco-friendly strategies by the end of 2019. Highlights of these strategies include:
Carbon Emissions
Using Science-Based Targets to define its carbon reduction strategy by 2030; this will require a minimum 50% higher reductions by this date.
Plastics
Eliminating all avoidable single-use plastic packaging and shifting to low impact alternatives by 2020.
In Brown Thomas, e-commerce packaging and fillers will be plastic-free using only recycled paper and board-certified to Forest Stewardship Council or Programme for Environmental Forest Certification.
Plastic homeware carrier bags will be replaced by reusable carrier bags made from low impact material.
Single-use plastics such as plastic q-tips and non-biodegradable wipes from their beauty halls will also be eliminated by the end of 2019 and, By the end of 2021, they will wave goodbye to polystyrene in transit packaging.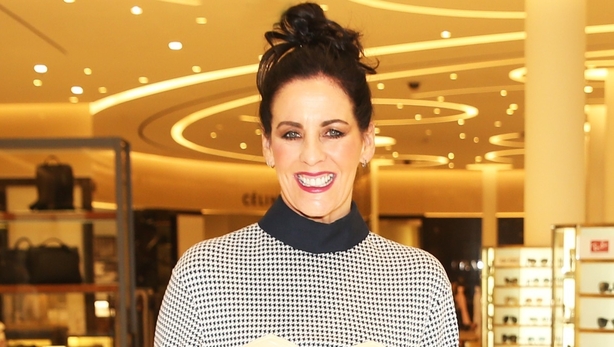 Fashion
The business recently launched its online Sustainable Edit and e-zine which will curate a growing collection of beauty, fashion, living, food, and Irish products that have third-party certified sustainability credentials.
Recycling
Customers can donate clothes or items to raise charity funds for our corporate charity partner SVP by returning their unwanted clothes or items via the online delivery box.
Local community
Both stores support a variety of charity partners relevant to their brands and team members interests through its 'Helping Hands' charity partners.
Donald McDonald, Managing Director of Brown Thomas Arnotts, said:
"Our Positive Change sustainability approach is at the heart of our business strategy and sustainability runs through everything we do as a business. We are already working towards robust targets across all of the key areas that the Fashion Pact addresses."