Three students, four letters. GLAS Fashion is a student-led initiative that promotes fashion that is fair to the environment, started by Victoria Latham Brunton, Sadhbh Whitty, and Meg O'Doherty. This dynamic trio's mantra is "people with a passion for sustainable fashion" and they are certainly ones to watch.
The word 'glas', meaning green in Irish, was chosen by the girls for two reasons: firstly, green is associated with a healthy environment and, secondly, its pronunciation evokes the "glossy" pages of high-fashion magazines.
Latham Brunton, Whitty, and O'Doherty all studied English in UCD. Speaking to RTÉ LifeStyle, Meg explained, "all three of us studied English, so we got the opportunity to choose any elective we wanted."
"We all chose the one that focused on technology and sustainability combined called "enviro-tech Bootcamp". The idea was to use technology to promote sustainability. It was the perfect way for us to learn about blogging and promoting sustainability".
When we asked what the aim of GLAS was, Meg said, "our aim is to be something people can look up to and get inspiration from that has a sustainable element. It should be cool to be fashionable but in a sustainable away. Sustainable fashion is fashion with a twist. We want it to become cool to be environmentally friendly".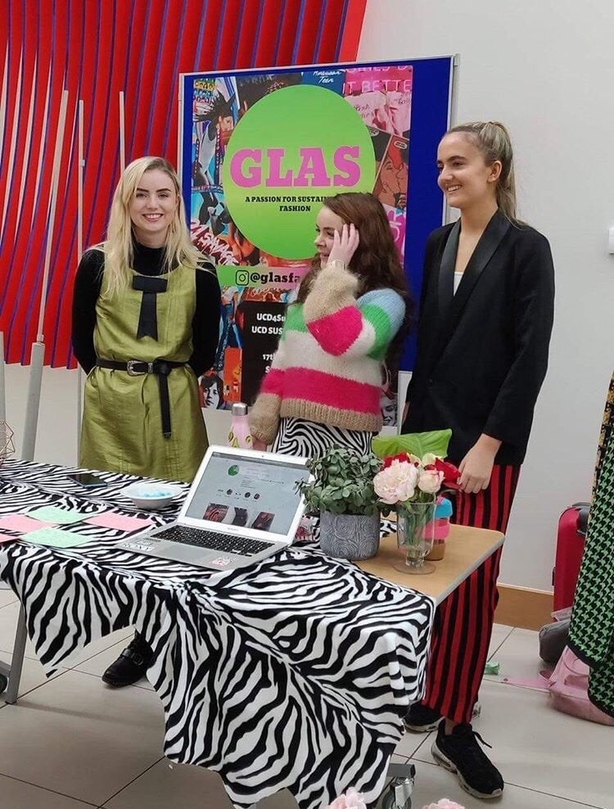 Victoria always shopped in charity shops and when she became increasingly aware of the dangers that fast fashion can be to the environment, her thirst for thrift-shopping grew and grew.
One of their main motivators was this eye-opening reality of the effects of fast fashion as Sadhbh also loves to shop sustainability.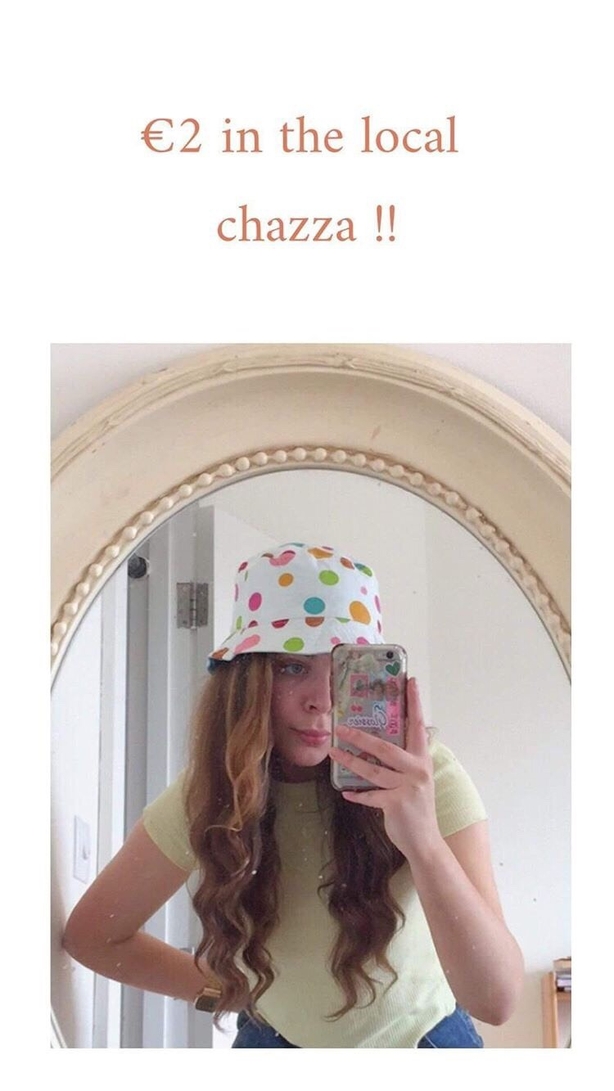 This environmentally friendly trio launched their initiative through their shared love of being sustainable in their lifestyle. Meg said, "sustainability awareness is growing, and we wanted to be a part of it. At the start, we thought of doing GLAS as an online blog, but then we decided to put it on Instagram".
"Instagram is more accessible and even for ourselves, we knew how to use it. Plus, it was our first time so it was a better way to reach out to our own peers and wider audience more quickly".
Their first Instagram post read, 'Hey everybody, welcome to GLAS! Our blog's goal is to show aspects of fashion and lifestyle that we love and think others might love too. As such, we will be keeping things funky fresh'.
Whilst they're aware that their age demographic is between 16-25, their future plans are big to stretch out this age group. The next step for GLAS Fashion, according to Meg is, "we want to keep going with Instagram for now. We want to create more content and in turn gain more followers to spread the message and awareness to as many people as we can."
"We might write articles for sustainable brands down the line. We're English students, so we'd love to write and perhaps move towards a more stand-alone blog on a website. Right now we're making the most of Instagram and striving towards media success.
"Subconsciously we focused on our own age group but once we have enough followers they'll hopefully come with us to the blog where we will hopefully reach a wider demographic, like moms for example."
"We're all girls as well, so we have to be make sure we reach out to a male audience too," she added.