Lee Chin is one of hurling's brightest stars, but if last night's episode of Big Week on the Farm is anything to go by, the Wexford man may have a career in farming should professional sport ever get dull!
The hurler was the latest victim to 'Pull the Udder One', the show's contest testing guests' ability to milk a cow. And, frankly, Lee totally pulled it off.
Although unsure of his own performance, saying he'd be surprised if he managed more than enough to make "half a protein shake" in comparison to Pat Shortt who milked "enough for a small tea party", when faced with the udders Lee showed no fear, only focus (Alison Spittle, take note!).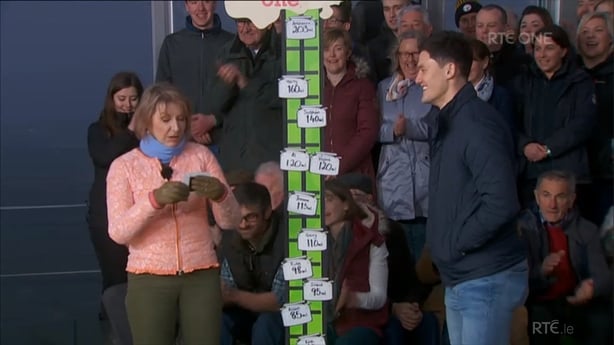 Wasting no time, Lee gets stuck in with what presenter Áine Lawlor can't help but describe as "good hand action" - getting a fair few giggles from the crowd.
"I won't ask you to comment on that, but you looked fairly comfortable!" she added.
When asked what his teammates would make of his stellar milking, Lee said they were sure to "take the piss" out of him for it, but "it was a fun day, all in all".
To see exactly how well Lee did, watch the clip above!
Tune into Big Week on the Farm every evening on RTÉ One at 7pm.