Each year, Big Week on the Farm aims to provide an an-access, all-encompassing look at farming in Ireland, with attention paid to both the time-honoured practices and the incoming technology taking Irish farming into the future.
Last night's Appliance of Science on the Farm segment featured Mark Ferguson, Chief Scientific Adviser to the government and Director General of Science Foundation Ireland, explained to presenter Áine Lawlor how pervasive such technology will be in the next few years.
"Robotics, artificial intelligence, big data, it's really going into the drudge work of farming, where it's really difficult to get farm labour", he said.
For example, when it comes to fruit picking, it's possible to get robots that can spot fruit between the leaves and selects the right fruit using suction. There are also robots that can delicately pick fruit, built using soft materials so as to not damage the produce.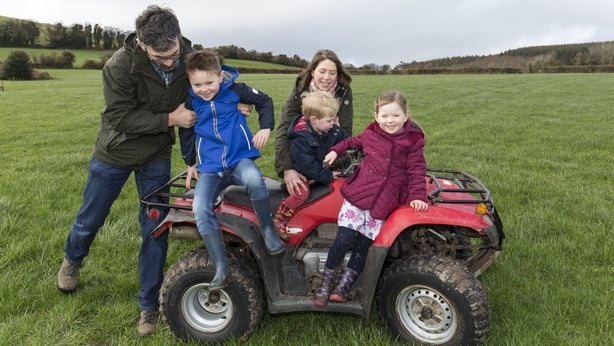 For even more back-breaking work, such as picking cabbages or lettuce, there are large machines that flip cabbages out of the ground, onto a conveyor belt and into boxes - no bent backs needed!
Perhaps one of the most surprising aspects of technology in farming is the benefit to the environment, and this is seen in weeding.
A clip of an autonomous solar-powered robot that can pluck lettuce from the earth while removing weeds is quickly added to both Áine and Mark's wish lists!
Farming technology is also proven to be cost-effective in the long run, with automated feeders and fertiliser dispensers saving farmers a lot of money.
As Mark explains: "One farm in the United States went from using 80 tonnes of fertiliser to one tonne of fertiliser, simply by applying it exactly where you need it."
Investing in farming technology doesn't need to be just for big farmers, either. As Mark notes, smaller robots can make even the most modest farm "much more profitable and much more sustainable."
To see even more of this incredible technology in action, check out the video on RTÉ Player!