Now in its third year, Big Week on the Farm has become a hugely popular show across the country with hundreds applying to be the 2018 'Farm Trainee'.
Unfortunately, only one person could be awarded the spot and that person was 19-year-old Aaron Williams from Tralee, Kerry.
The strapping young man seems more than able for the job except for one small thing... he's never been on a farm before.
Everything you need to know about Big Week on the Farm 2018
What's happening behind the scenes on Big Week on the Farm?
"I don't really know anything about farming. I've seen it on the TV but that's kind of as much as I know," admitted Aaron.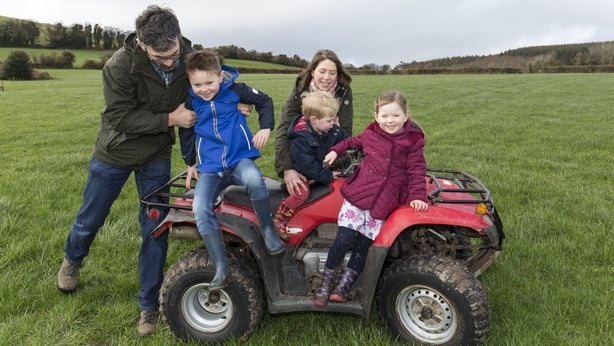 This year's programme will be hosted in Waterford by farmer Gillian O'Sullivan along with her family – her husband Neil, and their children Fionn (6), Hannah (4) and Tim (2).
The O'Sullivan family have been farming for generations – and Gillian's father and mother Marianne and Michael Wall are still heavily involved. Speaking of his foster farm family, Aaron said he felt reassured to be with them.
"They seem like a great bunch of people. They're really keen to take me under their wing and teach me everything they know about farming and they seem happy to have me here helping out," he said.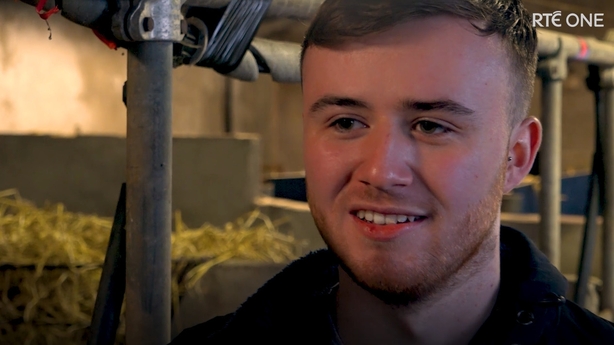 Having never stepped on a farm before, how exactly did the teenager find himself as the 2018 trainee?
"One of my friends actually tagged me in it on Facebook..." he explained. "I've always had an interest in farming and agriculture so I said I'd apply for it and I couldn't believe when I got the phone call."
We need your consent to load this rte-player contentWe use rte-player to manage extra content that can set cookies on your device and collect data about your activity. Please review their details and accept them to load the content.Manage Preferences
Despite having no previous experience, Aaron seems to have thrown himself into life on the farm and although he may still be finding his feet, we bet the O'Sullivans will make a farmer out of him yet.
"One day, I kind of wanted to have my own farm so it's a good experience to get used to the whole farming life and see what it's about. At the moment it's between the guards and farming but farming is coming out on top," he said.
This is Aaron's first time living away from his parents and between the long laborious hours on the farm and no wifi in his room, has the young man bitten off more than he can chew? Find out this week on Big Week on the Farm.
Check out Aaron working with the O'Sullivans in our 'behind the scenes' clips from Colm Flynn here.
Watch BWOTF at 7pm every night from Monday April 9th to Friday 13th on RTÉ One.