RTÉ's live award-winning farm show Big Week on the Farm has been enthralling viewers with stunning live reporting for the past two years.
This year, with a coastal location and female farmer, Big Week on the Farm promises to entertain and educate like never before.
For its third series, airing nightly at 7pm from Monday, April 9th to Friday, April 13th, presenters Ella McSweeney and Áine Lawlor, will explore a week in the life of the O'Sullivan Family's dairy farm, in Co Waterford.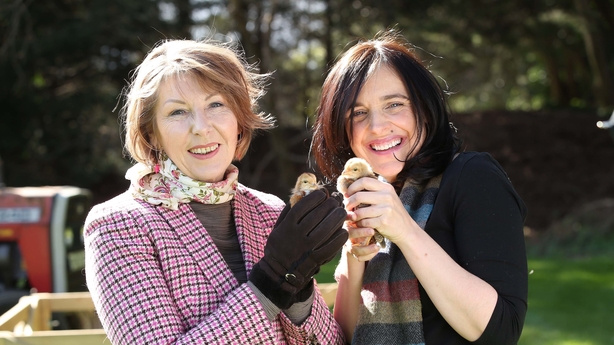 The show will follow the O'Sullivan family as they tackle one of the busiest times of the year for farmers, as the land welcomes new life once again.
As well as all this, the purpose-built studio will play host to a 150-strong live studio audience, in a field overlooking Dungarvan Bay where the cattle of Gillian and Neil O'Sullivan usually graze.
The setting is sure to offer breathtaking views, as the O'Sullivan farm and surrounding area is home to a vast array of wildlife. From the adjacent woodland which is alive with squirrels, pine martens and woodland birds to the coastal spoonbills who dig into the sand with their bills and push the mud through their spoon-shaped bills, not to mention the otters who occupy the rivers.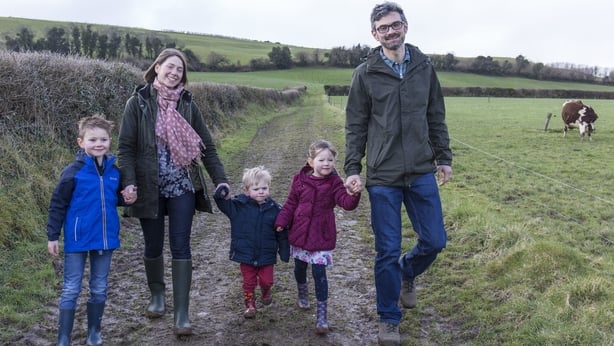 Why Big Week on the Farm is great viewing for all the family...
It's these animals and their fascinating secret lives that Big Week on the Farm will delve into.
We will follow the life of the calf from birth to separation from their mother, and we see what happens when a roosters coop is invaded by a potential competitor, as well as learn about the many challenges and joys of a farm vet.
The show will also look into the future of farming, from learning how to produce a real steak without an animal dying to the dangers of soil depletion and the effect of sensory stimulation and confusion in the production of the ultimate steak.
We need your consent to load this Facebook contentWe use Facebook to manage extra content that can set cookies on your device and collect data about your activity. Please review their details and accept them to load the content.Manage Preferences
There'll be plenty of time for hijinks as well, as, following on from the huge success of record-breaking moments.
Remember when Cavan man Barry John Crowe made the most sausages in one minute? Check out the video above.
Every night on RTÉ One, Ella, Áine and celebrity guests will present live studio demos, discussions, dissections, hatchings and births as well as providing the nation with real-time access to the incredible lives of Ireland's farm animals and farmers.
Watch Big Week on the Farm at 7pm every night from Monday April 9th to Friday 13th on RTÉ One.
If you miss an episode, catch up on the RTÉ Player here.