From Tallaght to Maudabawn, Al Porter is a guest presenter on day four of Big Week on the Farm, as he joins hosts Ella McSweeney and Áine Lawlor live from Patrick Shalvey's farm in Cavan.

The comedian will get to grips with milking and tastes some donkey cheese!
Speaking earlier in the week, the comedian admitted he had little to no experience of farming to rely on, all the more reason to see how he gets on tonight!
"All I've ever gotten to see growing up though is the odd fox racing across the road or the deer that has to live on IT Tallaght's grounds."
"To be honest, my interest in agriculture and farming comes from not having been exposed to it. I've always been curious because it's something I haven't seen growing up.
"I think if you grew up 'down the country', you might be going, 'Ah, feck off. It's normal'. But it's not for me, it's rare".
So what exactly will Al be up to?
"I don't know if I'll be able to calf anything but I'll be milking cows, which I'm looking forward to," he said, as he's taking part in the Pull the Udder One competition.
Al will battle it out with his celebrity competition to see which one can milk a cow the most in one minute.
"I'm going to get wellies but I'm still going to wear a quintessential suit and bring a bit of showbiz to the whole occasion", he said, adding he's going to use the 'squeeze and pump' technique.
Al will also be sampling tastes unknown by eating donkey cheese live on air; something we can only imagine has a certain kick to it.
What else can we expect?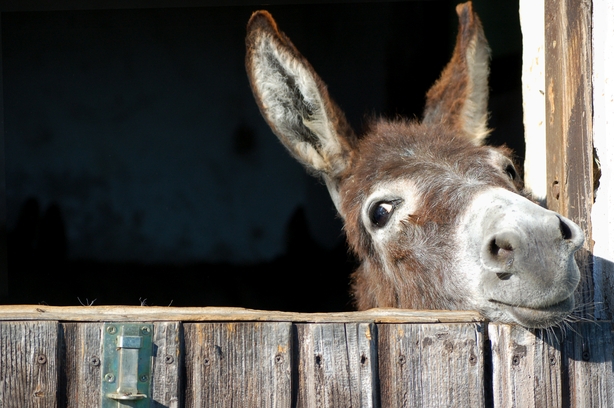 Viewers will see inside the stomach of Irish GAA star Shane O'Donnell to see how milk is digested and follow pine-marten on the Shalvey farm.
Location presenter Darragh McCullough is on a farm in Meath for the arrival of 300 hundred newborn goslings, and Helen Carroll is in Macroom, Cork on a buffalo farm. Will we see the birth of a buffalo calf, live on air?
Big Week on the Farm continues tonight from 7pm on RTÉ One.

The Ray D'Arcy Show on RTÉ Radio 1 will be doing daily updates on the show every day next week.
If you miss any of the live shows, you can catch-up on the RTÉ Player.
Big Week on the Farm is co-funded with RTÉ by Science Foundation Ireland. Science and technology are increasingly part of modern farming and food production.