You have never seen anything like this on RTÉ! After all the work, only two schools are still standing - it's time for Ireland's Future Is MINE - The Final!!!
Watch the full show here on the RTÉ Player now!!
The journey began last September when schools all over Ireland received a letter inviting them to take part in a special competition where they were asked to make a sustainable version of their local area using Minecraft: Education Edition.
After months of hard work and nail-biting showdowns, just TWO talented schools remain in the battle for the coveted title of All-Ireland Champions.
Representing Leinster is Moyvore National School from County Westmeath, and they face off with Connacht Champions St Hugh's National School from Dowra, County Leitrim.
Your hosts, RTÉ TV legends, MC and John Sharpson will guide us through 90 manic minutes of building!
The builds are so good that even our judges, YouTube's RoPo Gaming and TikTok's Classic Reilly, were blown away by what the students created. You have to tune in to see!
But, who will they pick as the winner? Who will be crowned All-Ireland Champions, taking home all the swag, a big trophy and 30 LAPTOPS for their school?! Like we said, tune in to find out...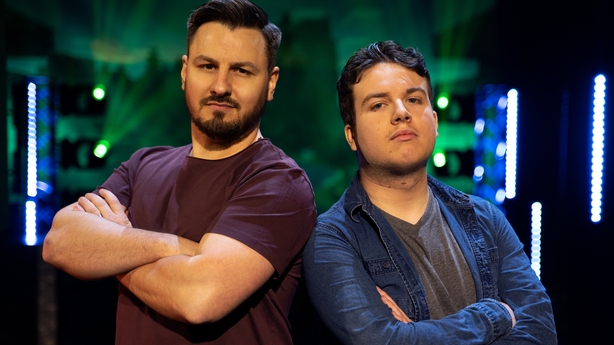 Meet the Judges!

Ronan Power, aka RoPo, is an Irish YouTuber and member of the Little Club - the hugely popular Minecraft content creators. Ronan has 1.75 million subscribers to his YouTube channel, The Mine Vengers.
Find out more about RoPo and see him in action here!
Also on hand is Cillian O'Reilly - aka Classic Reilly - a huge Irish TikTok star with 1.2 million dedicated followers to his Minecraft TikTok series The Short Gang and Minecraft Suggestions.
Check out ClassicReilly's Top 3 Minecraft Tips here!
And you can watch the full show ANYWHERE in the world on the RTÉ Kids YouTube channel too!
Ireland's Future Is MINE is a digital skills competition run by RTÉ Young People's with Microsoft Dream Space. You can still learn how to use Minecraft: Education Edition HERE!